Here are some gifts you can get for your favorite traveler. 
For The Frequent Traveler
Gravel Explorer Plus, On Sale for $69!
Whether it be a trip for pleasure or business, the Explorer Plus is perfect for any traveler, with designated spots for everything. All of us here at Gravel leave our toiletry bags packed and ready to go whenever need be.
We are biased, but you should try it out yourself! You can return it for a full refund if you aren't pumped.
The Luma Bottle was created by someone who is passionate about the fight against plastic bottles. He was inspired to create a reusable bottle that didn't stink after a week of using it for water. After some research, trial and error he came up with the Luma Bottle: a reusable water bottle that integrated UVC light technology to clean the bottle and purify water.
These make great gifts for pretty much anyone in your life!
For the Jewelry Lover
If you  or your significant other travel with jewelry, you know it's a major pain point. Necklaces are always getting tangled, earring backs are always all over the place. Here's an awesome solution from a small business: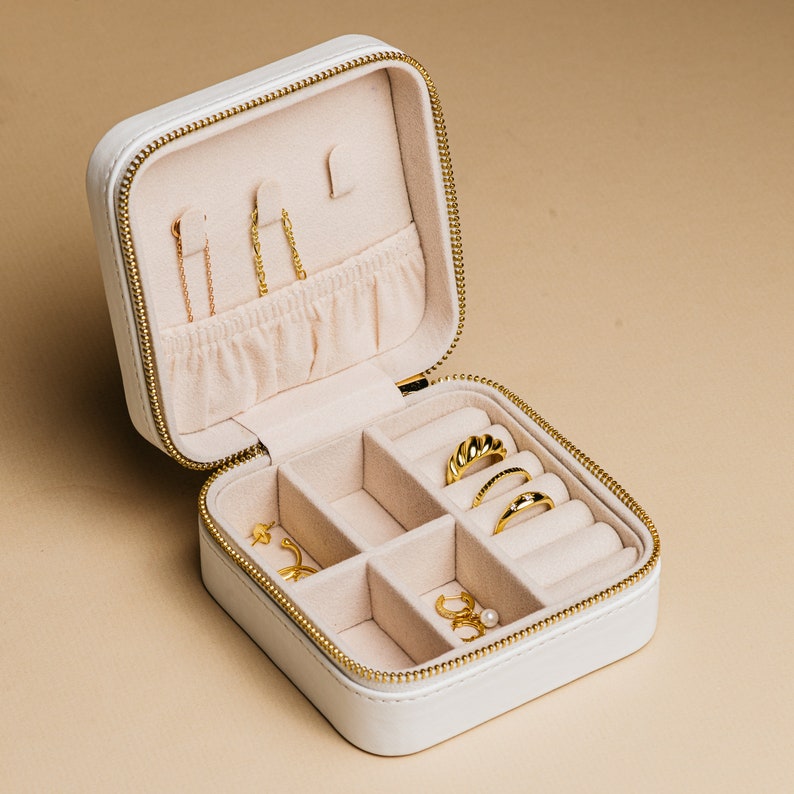 Shop the Pictured Jewelry Organizer
Forget your layers at home! Blanc Shirts are the new smart layer that you never knew you needed. Their world-class patented carbon fiber threading is lightweight and gives you maximum range of movement.

For the Sleepy Traveler
My husband HATES eye masks but has been trying to find one he likes for years. We finally found this eye mask that he continues to use every night and on flights.
Bonus: They are a small business so you can feel good about shopping! 
Shop Manta Eye Mask, $30
For the Freezing Traveler
Layover Blanket, On Sale for $109-114 (Normally $129)
We all have that one friend or relative that is always cold no matter where they are. Ring a bell?
This packable blanket down super small - to the size of your fists! Perfect for road trips, picnics, outdoor events and binging Netflix. It's the perfect companion to create a comfortable environment…anywhere you end up!

For the Fun Traveler
Portable Bluetooth Speaker, $17
This portable speaker was 4.5 stars on Amazon. It is impressively loud for how small it is. The speaker is charged through USB, so you can plug it in wherever you are in the world. The battery lasts about four hours on full blast, eight hours on low volume. 
Shop Portable Bluetooth Speaker, $17
For Any Traveler
Southwest Giftcard via Amazon, $50-200 
Let them pick the destination with a Southwest gift card. It's not the fanciest brand, but their customer service, no baggage fee and no flight change fee is the best tradeoff. 
Shop Southwest Giftcards via Amazon, $50-200 
For the Eco-Friendly Traveler
This collapsible water bottle is perfect for traveling! The best part is that it scrunches up so you can save space. Take it through security empty and then fill up on the other side. It comes in a lot of colors, so take your pick!
Shop Travel Water Bottle, $19.95
For the Photographer Traveler
Shop KUVRD Camera Lenses
Our homies at KUVRD sell flexible lens covers that are perfect for any on-the-go photographer. The lense caps fit up to 99% of cameras and can be packed anywhere. Not that you need it, but they have a lifetime warranty just in case anything happens.
Stocking Stuffer for Any Traveler
These minimalist luggage tags are the perfect stocking stuffer for the person that loves to travel. Plus, you are supporting a small business when you buy from Etsy!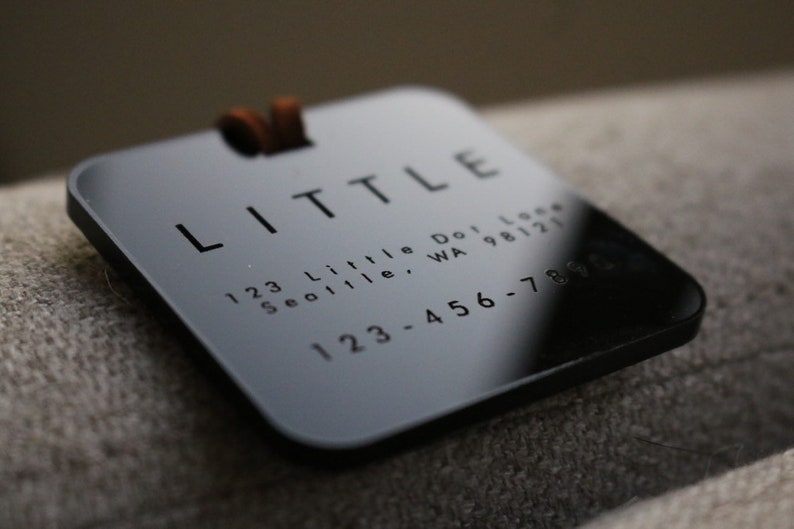 Shop Custom Luggage Tags, ~$14
Happy holidays! 
*this post contains affiliate links