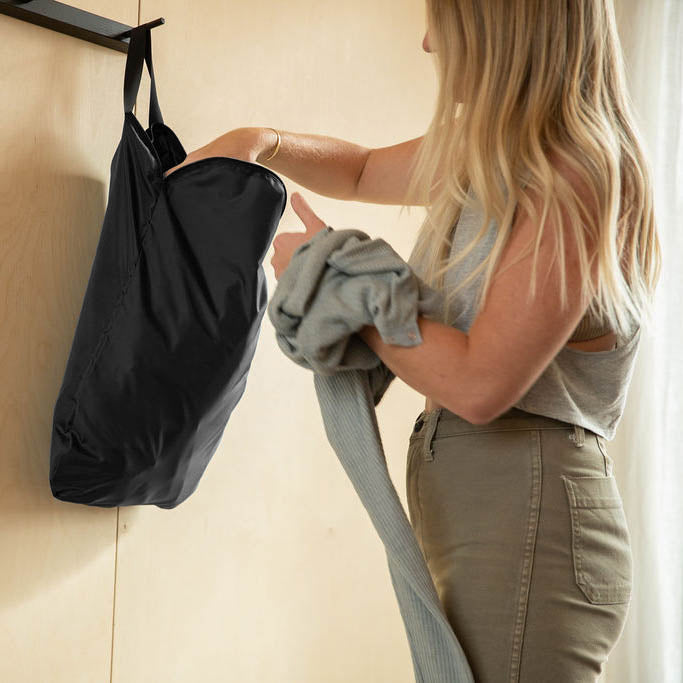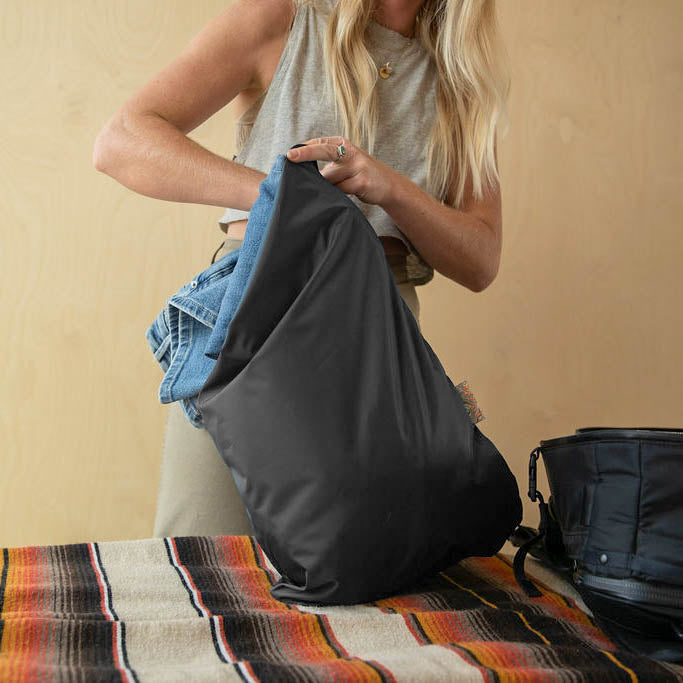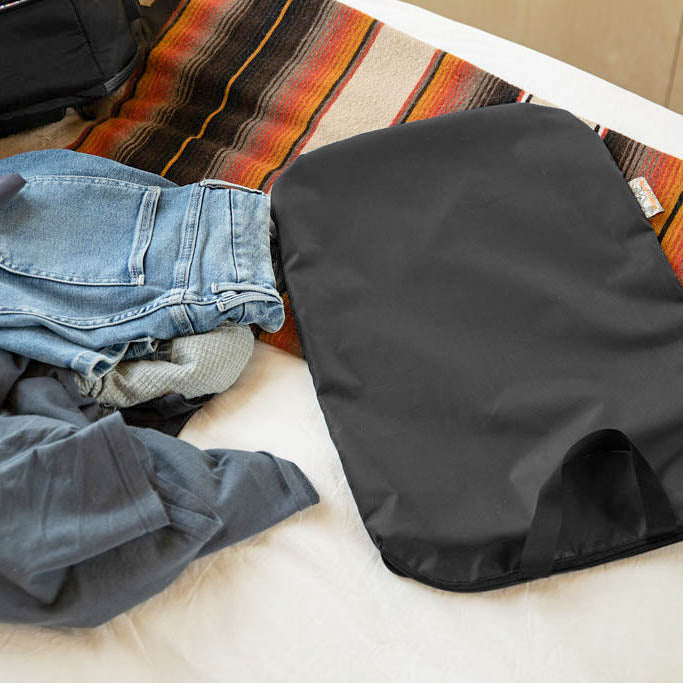 Laundry Bag | Black
Keep your dirty laundry separate from your clean clothes!
• Internal Pocket Separates Damp Swimsuits or Dirty Shoes
• Made to fit the inside sizing of the Domestic Duffle
• Made in the USA
Sizing 13.5" x 21"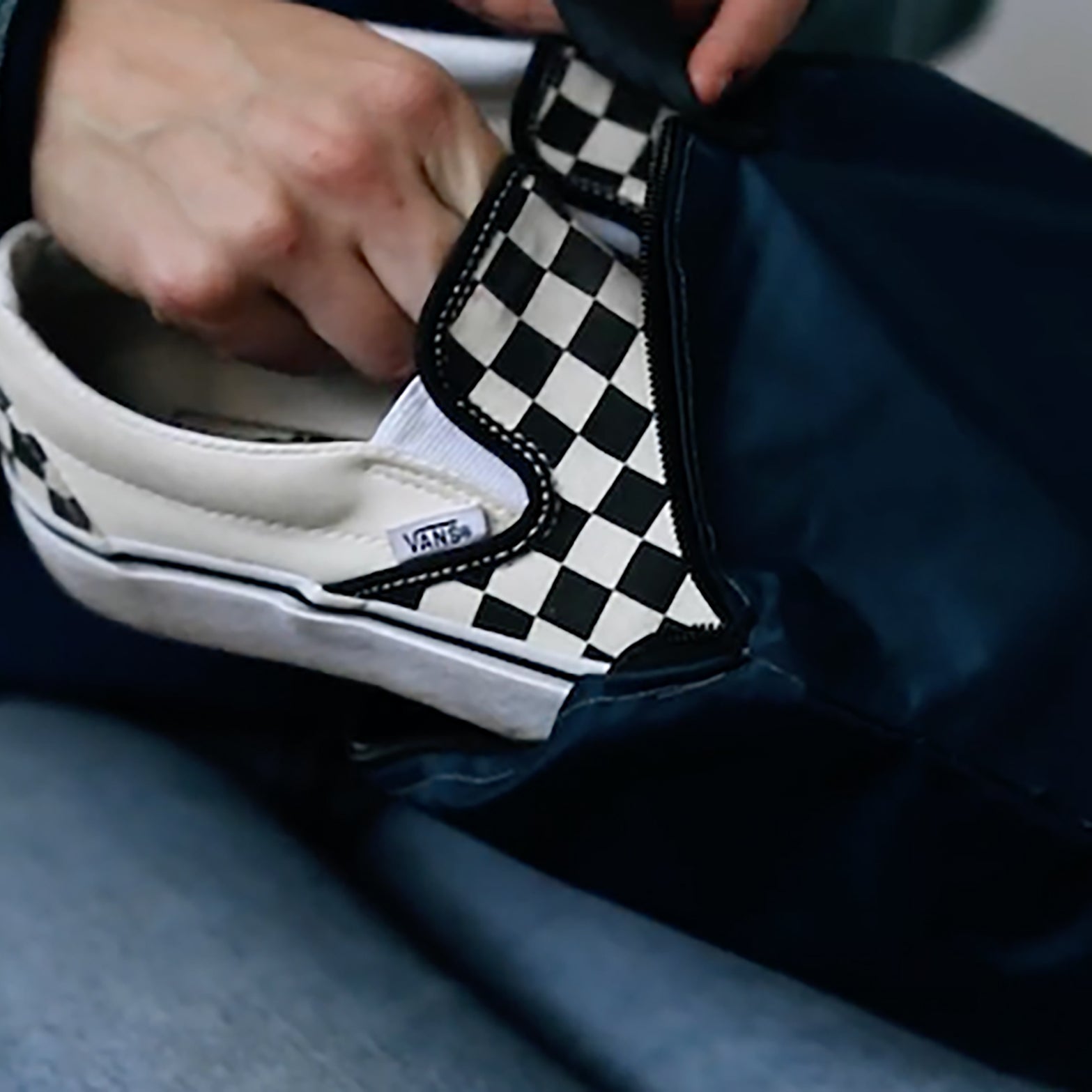 Separate Clean from Dirty
The internal pocket separates stuff like a damp swimsuit or dirty shoes from the rest of your laundry.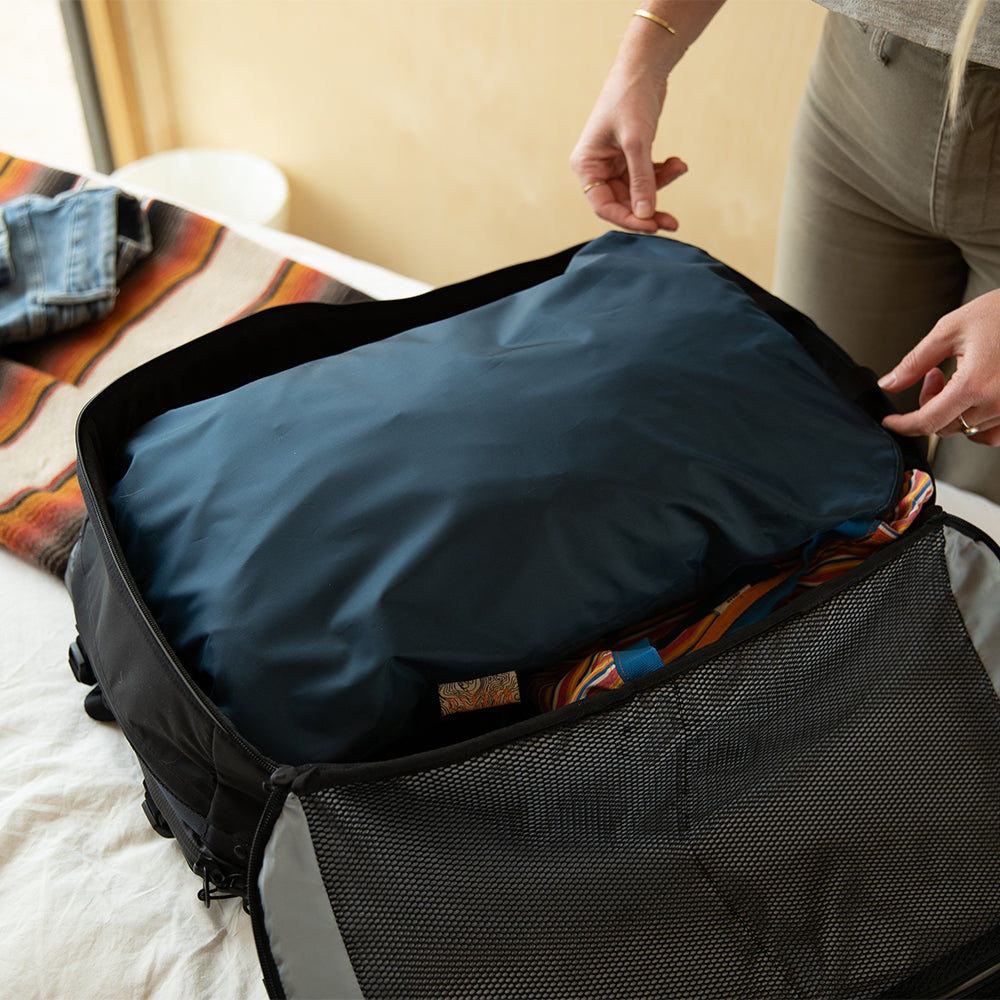 Easy to Pack
Forget it's there until you need it. This laundry bag rolls up super small. Lays flat when full. Made to work seamlessly with the Domestic Duffel.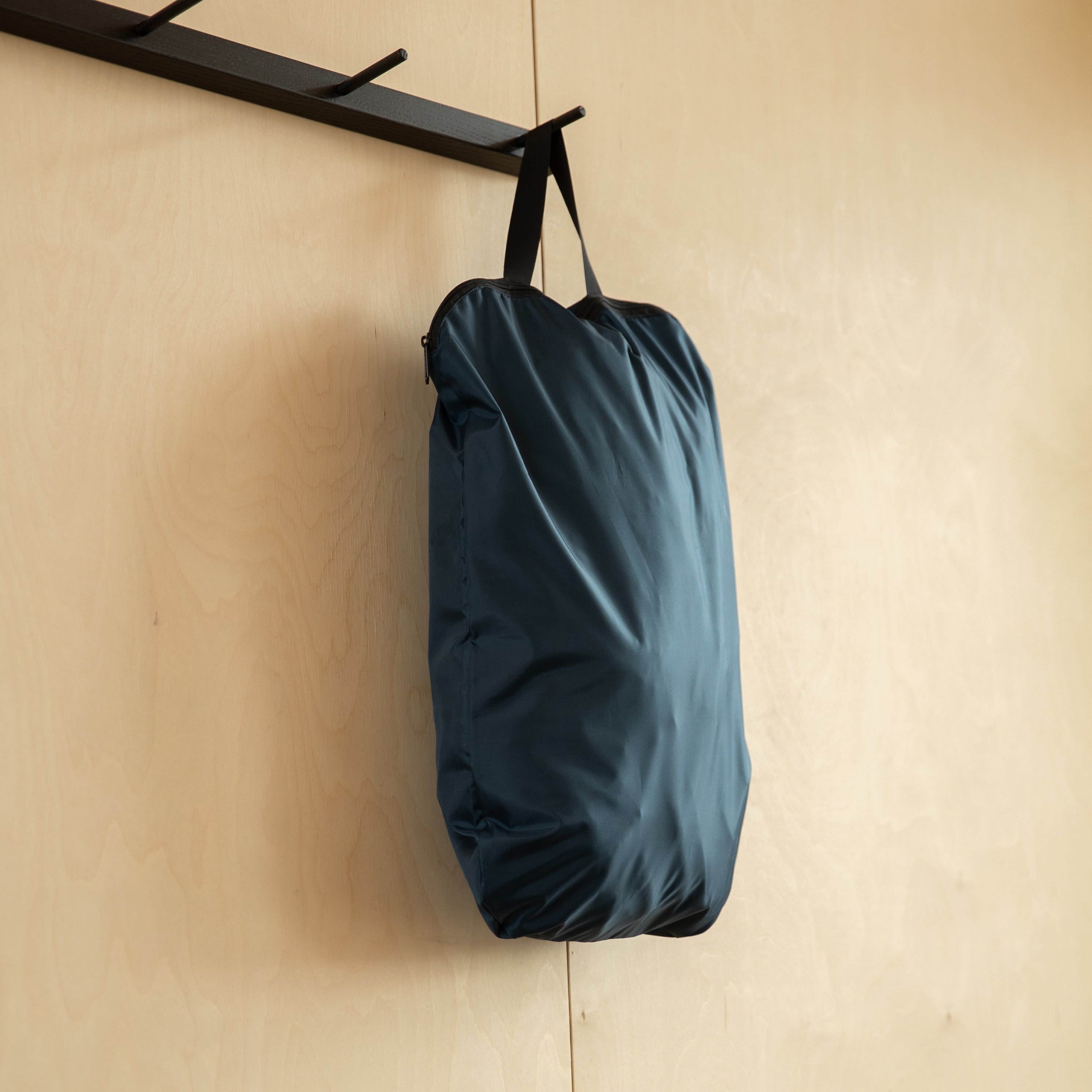 Hang it up
Hang it up with its g-hook while you do laundry, or stash it in the corner of the room like an on-the-go hamper.