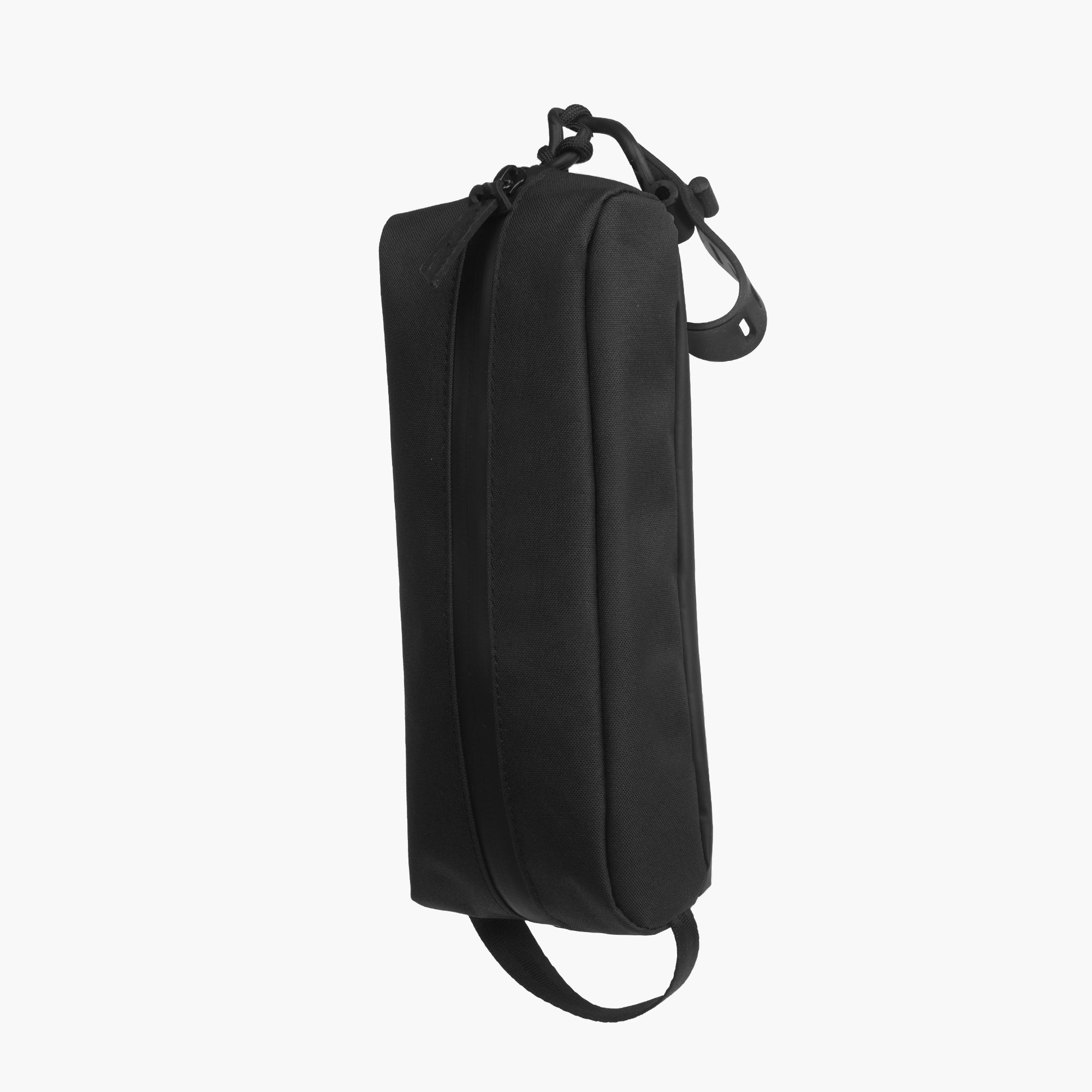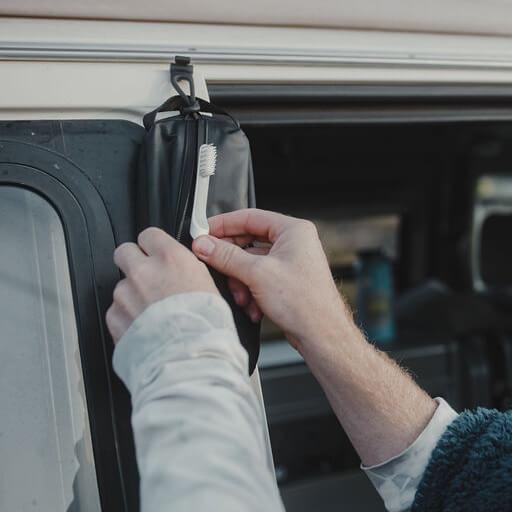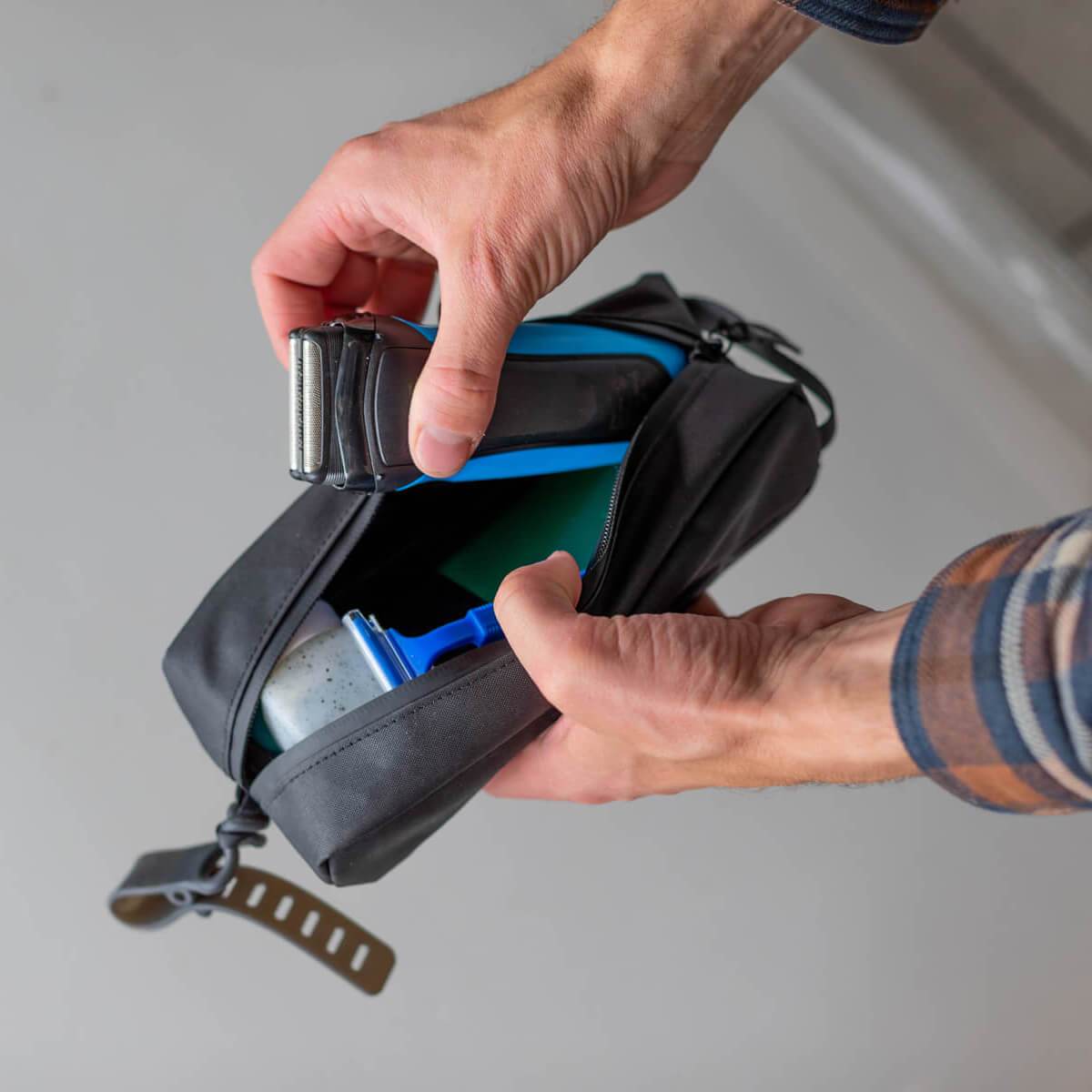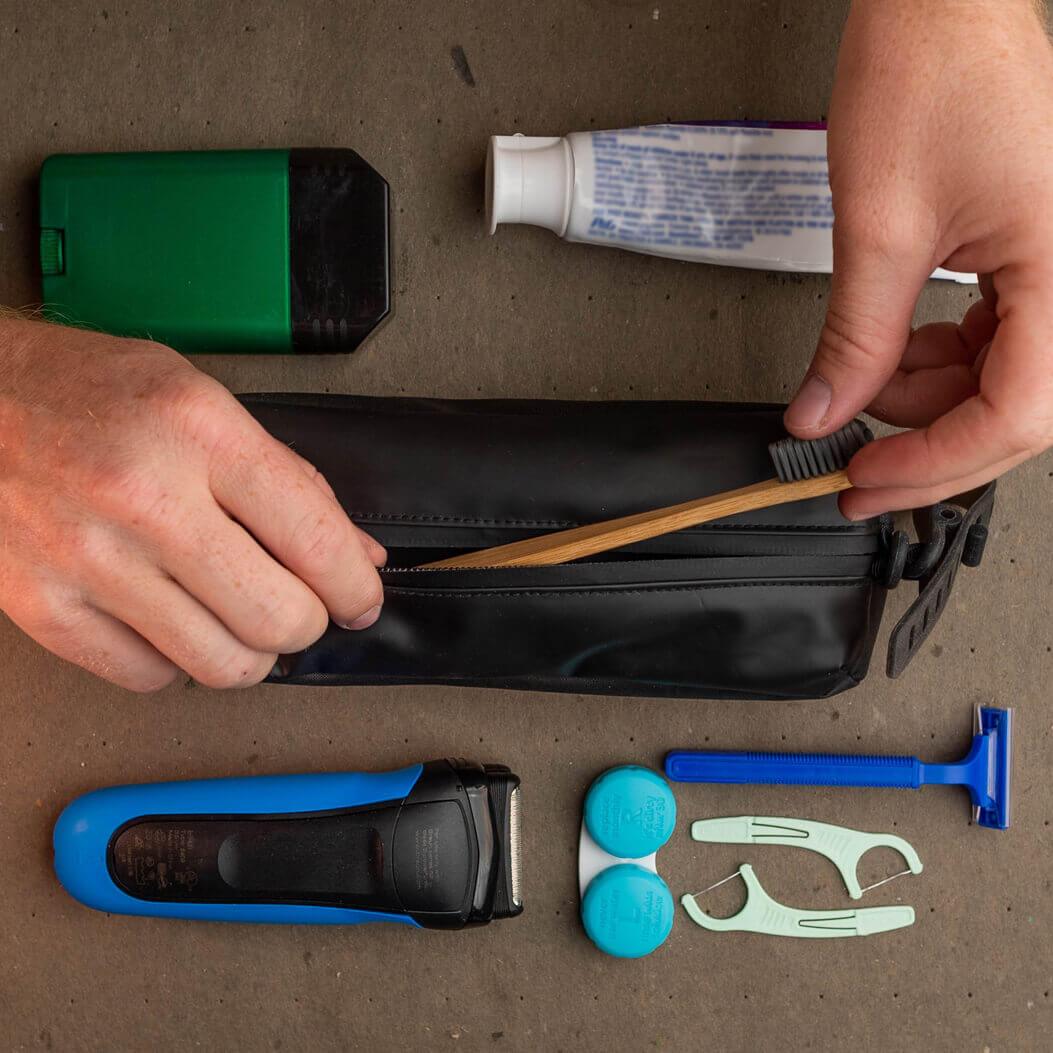 Explorer MINI™ Toiletry Bag - Minimal Travel
Suffering from overpack-idus? It's a skill to pack less stuff and take exactly what you need. With each trip, we try to travel lighter & see what we can get away without. To us, traveling with less stuff has been like a breath of fresh air.
This bag carries all the essentials & packs into any little nook in your travel bag.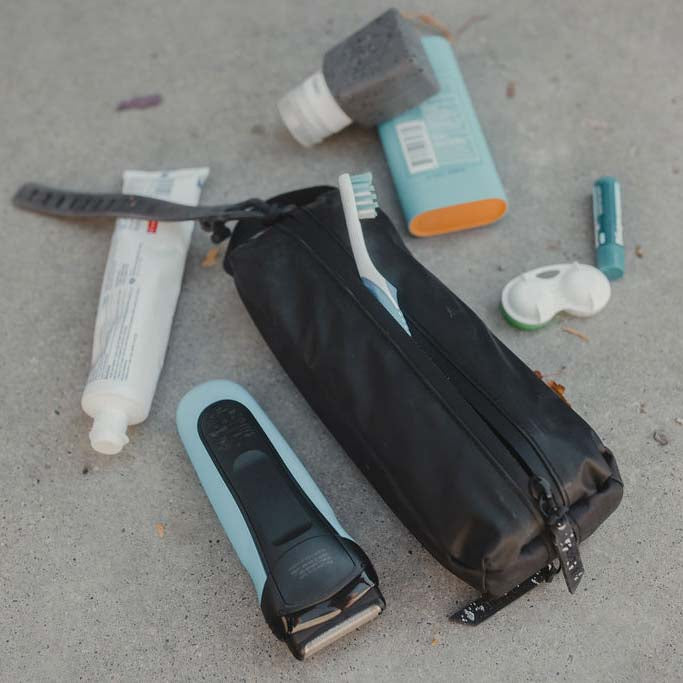 Packing the Essentials
Some trips you only need the essentials. This bag does just that.
Double-sided
Two pockets for stuff that needs to be separate...like keeping your toenail clippers off your toothbrush.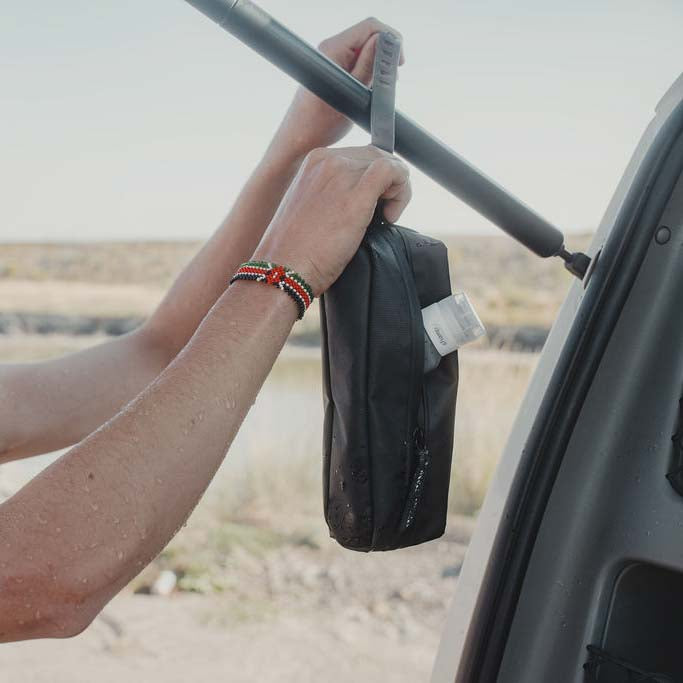 Hang it Anywhere
Hang it on a shower head, towel rack, or tree branch. Perfect for any destination.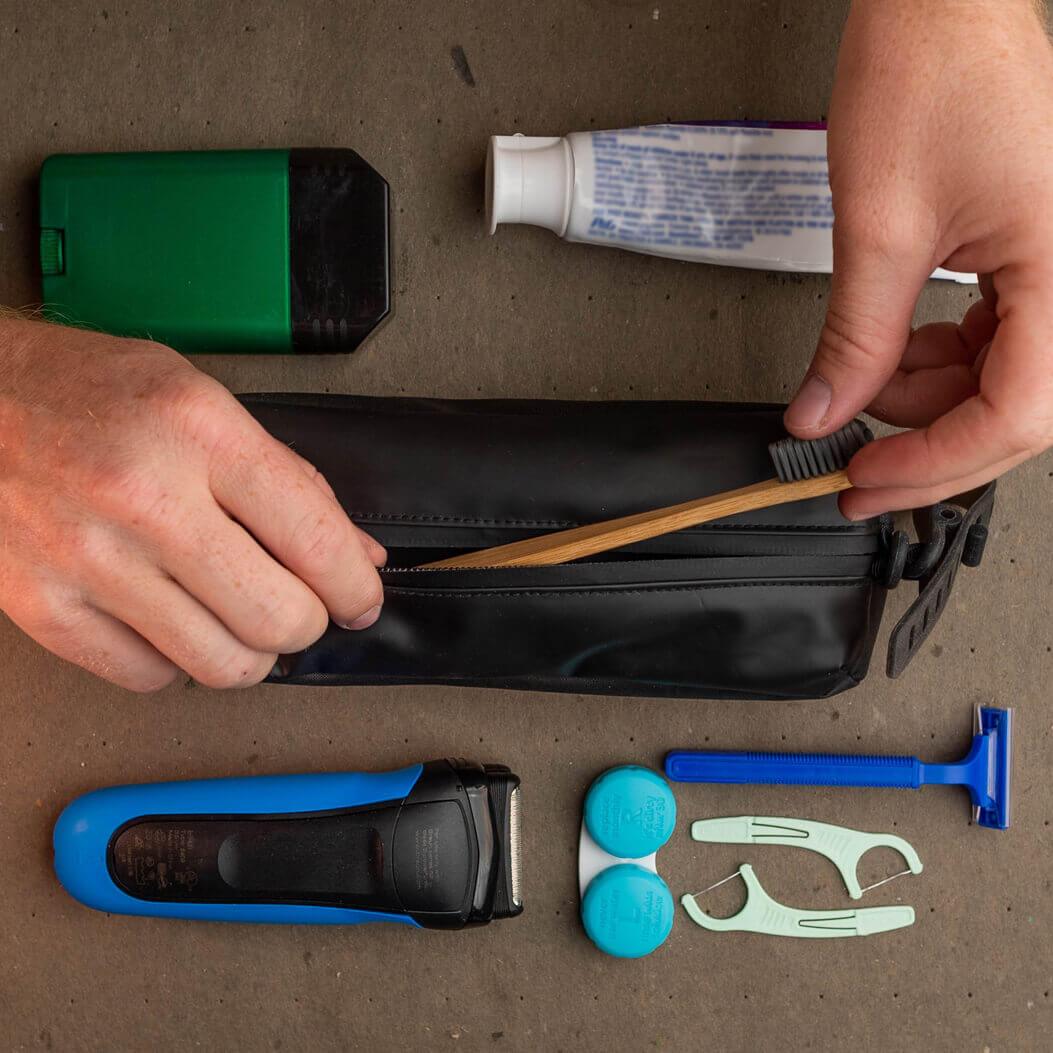 Toothbrush & Toothpaste Pocket
Keep your toothbrush clean. Fits electric toothbrushes too, just remove the head!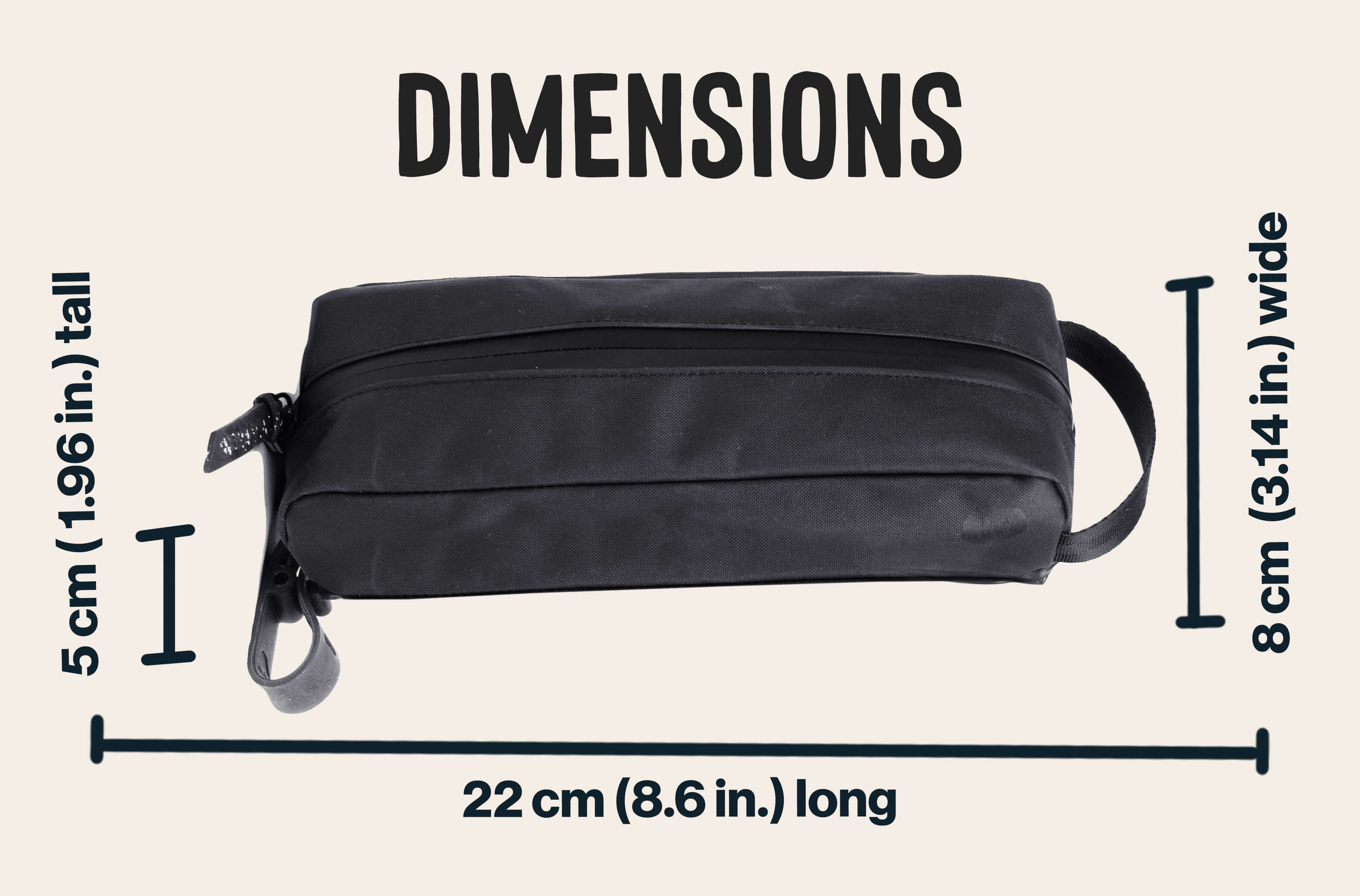 Specs
Capacity: 1 Liter
Dimensions: 1.96" x 8.6" x 3.4"
Bag Weight: 3.6 ounces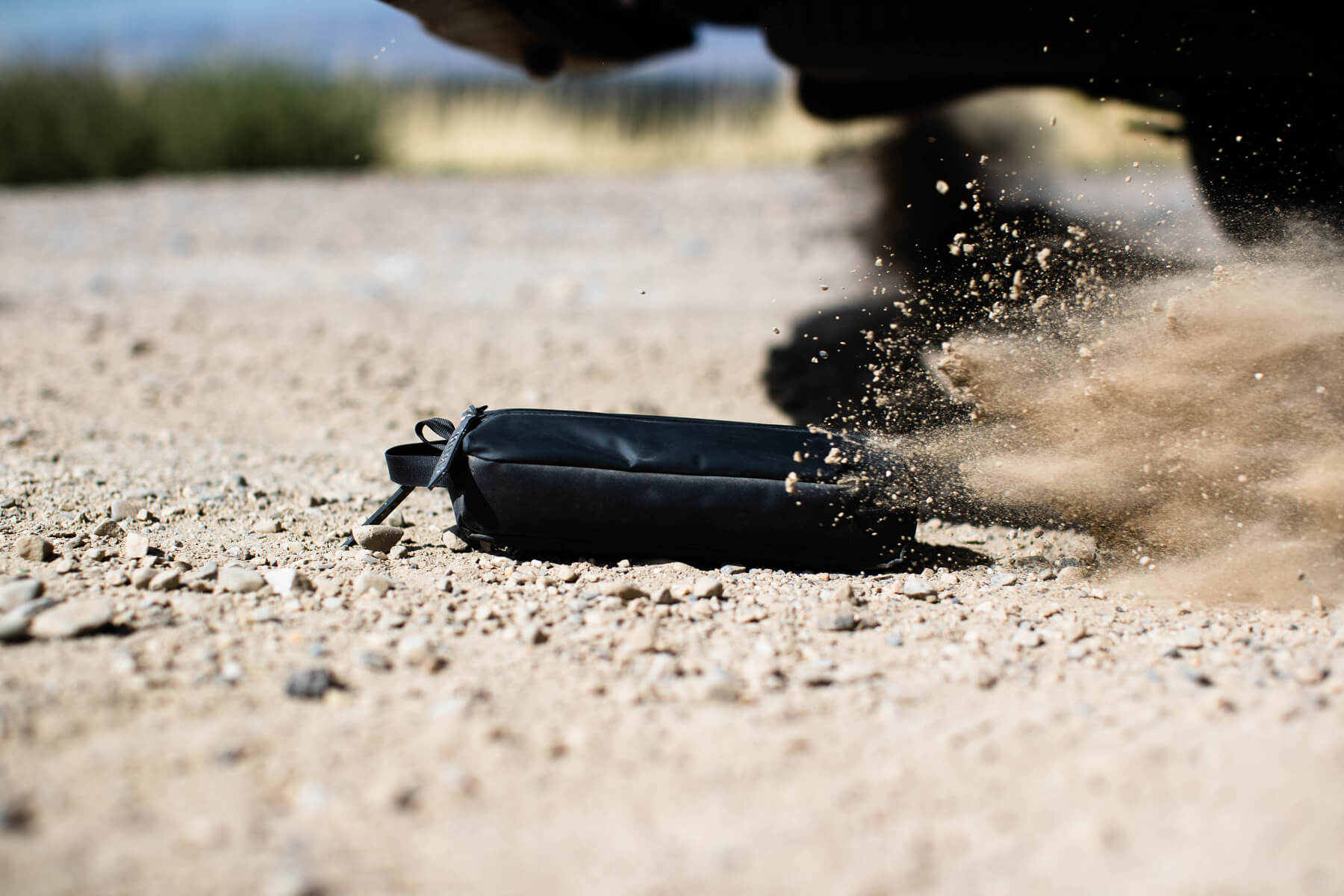 Lifetime Warranty
We're using high end materials & construction - we stand by our Gravel Guarantee for a lifetime of use.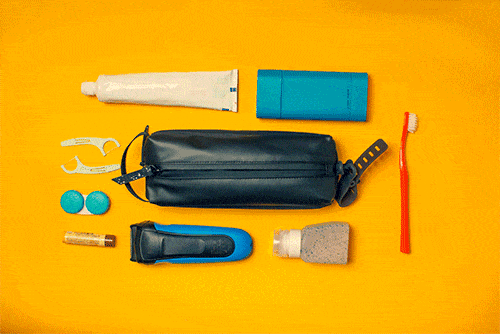 Perfect for Minimalists
This bag is like the 'baby bear' of toiletry bags, offering a super-packable, slim design.