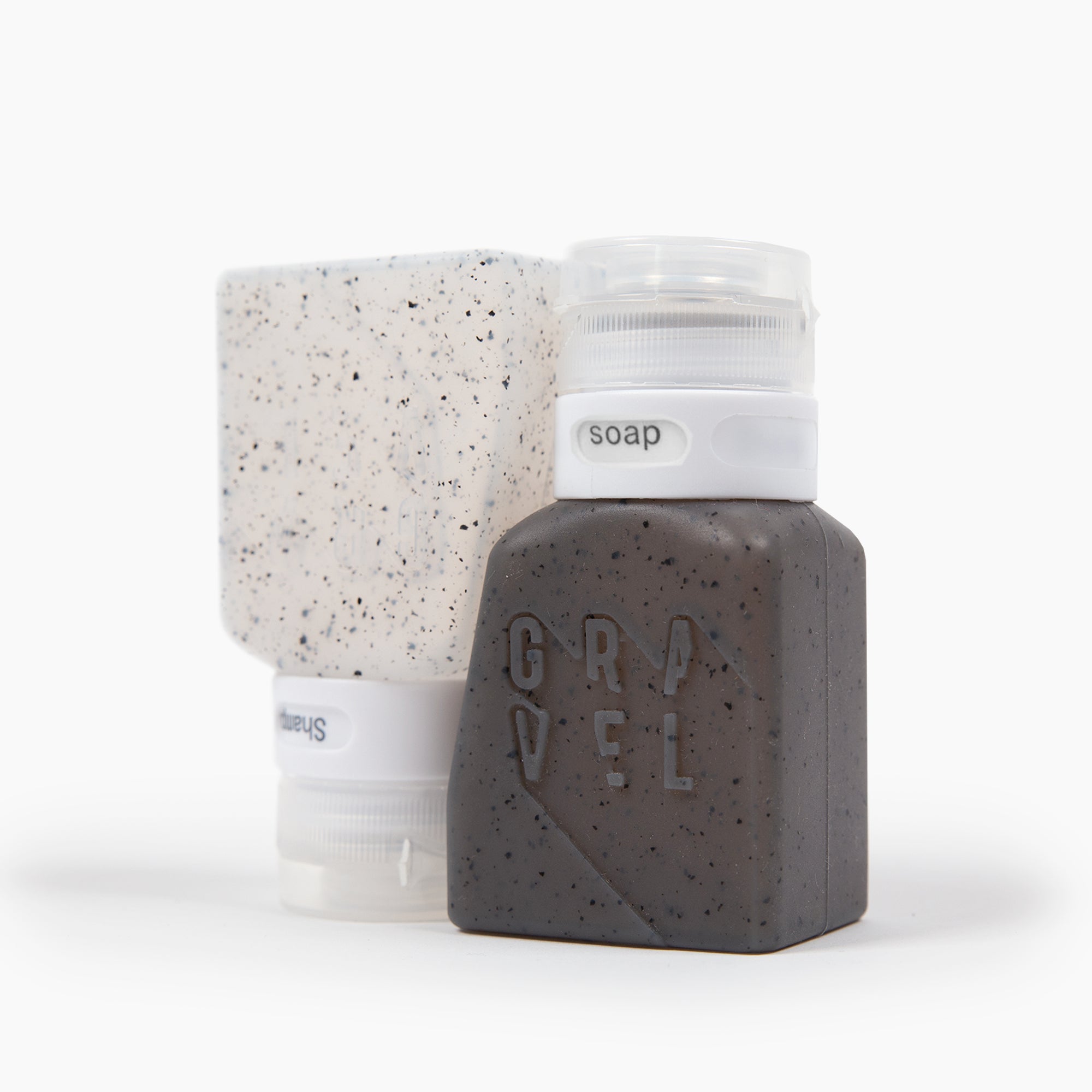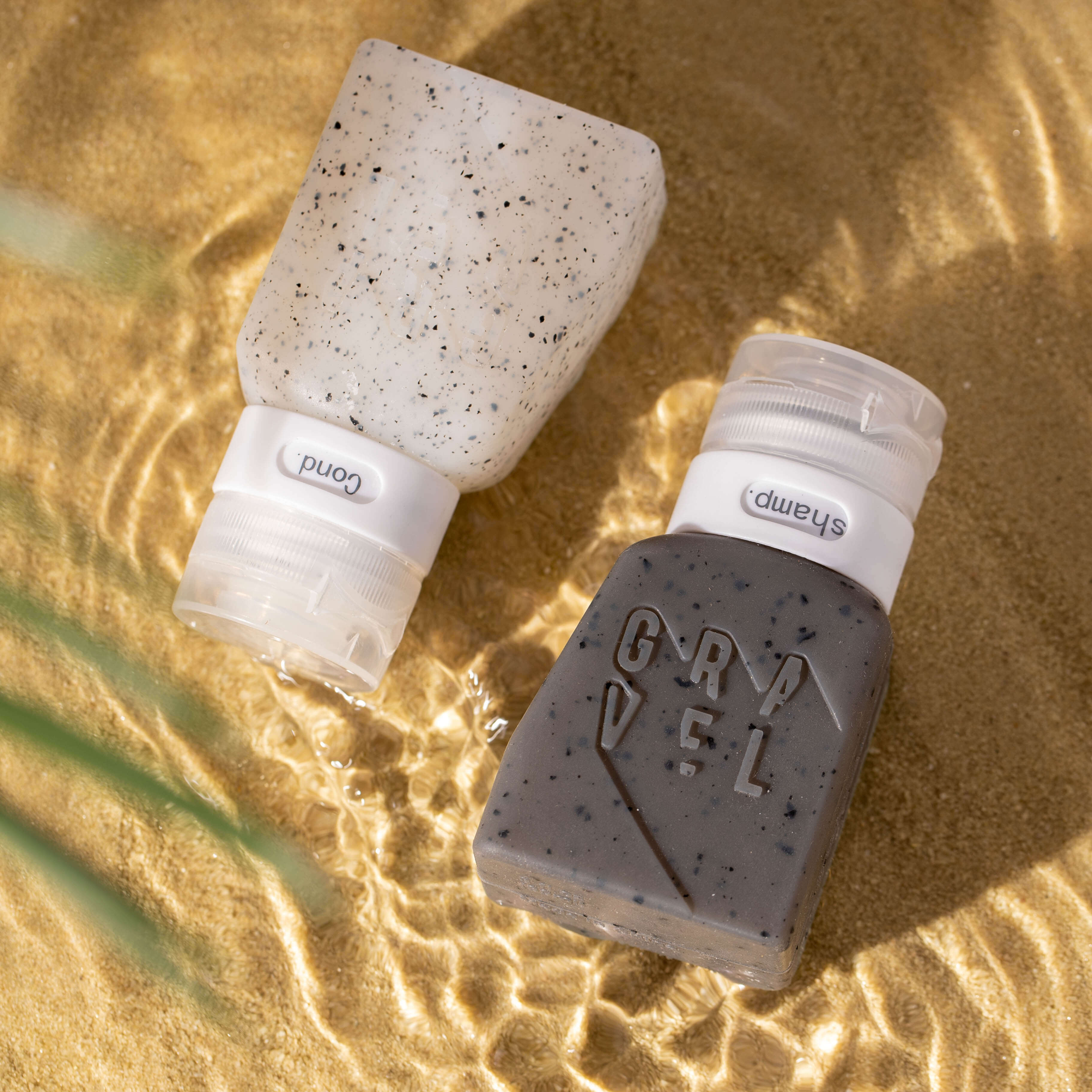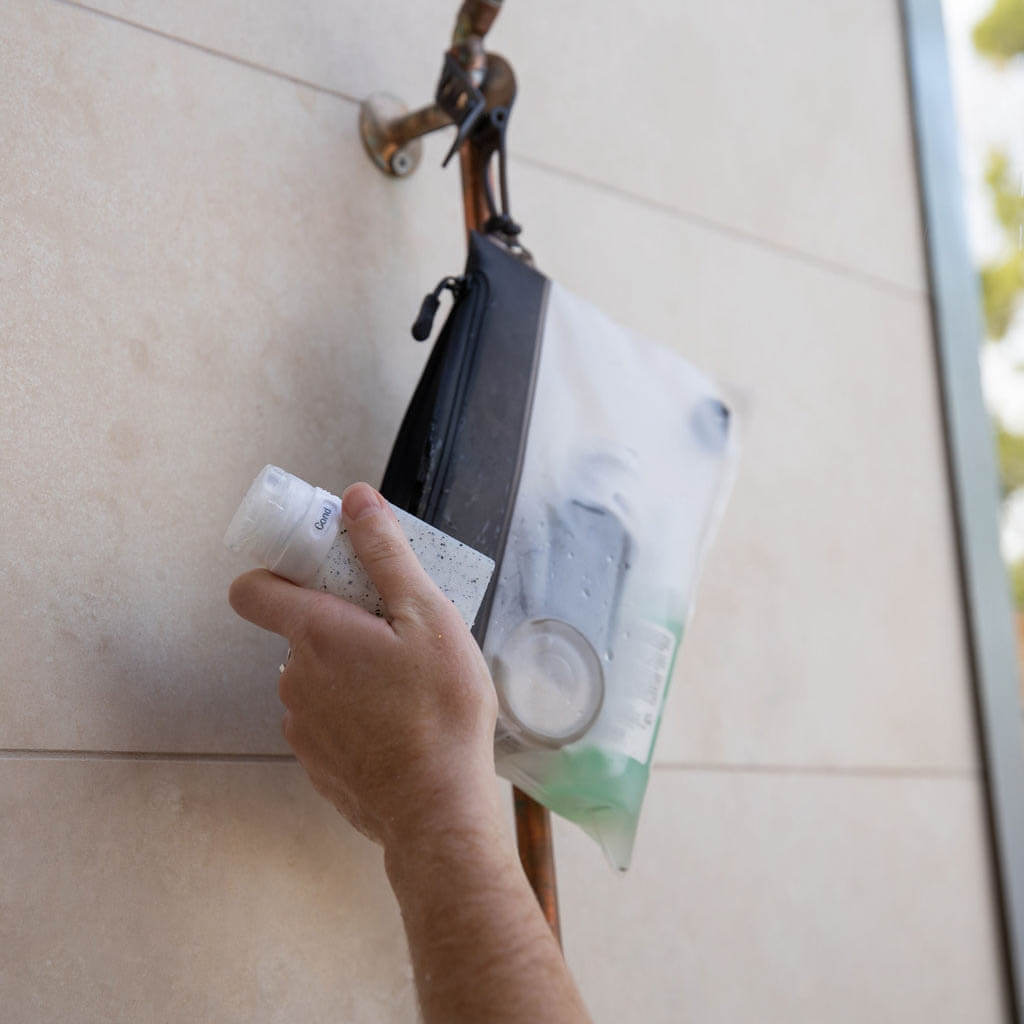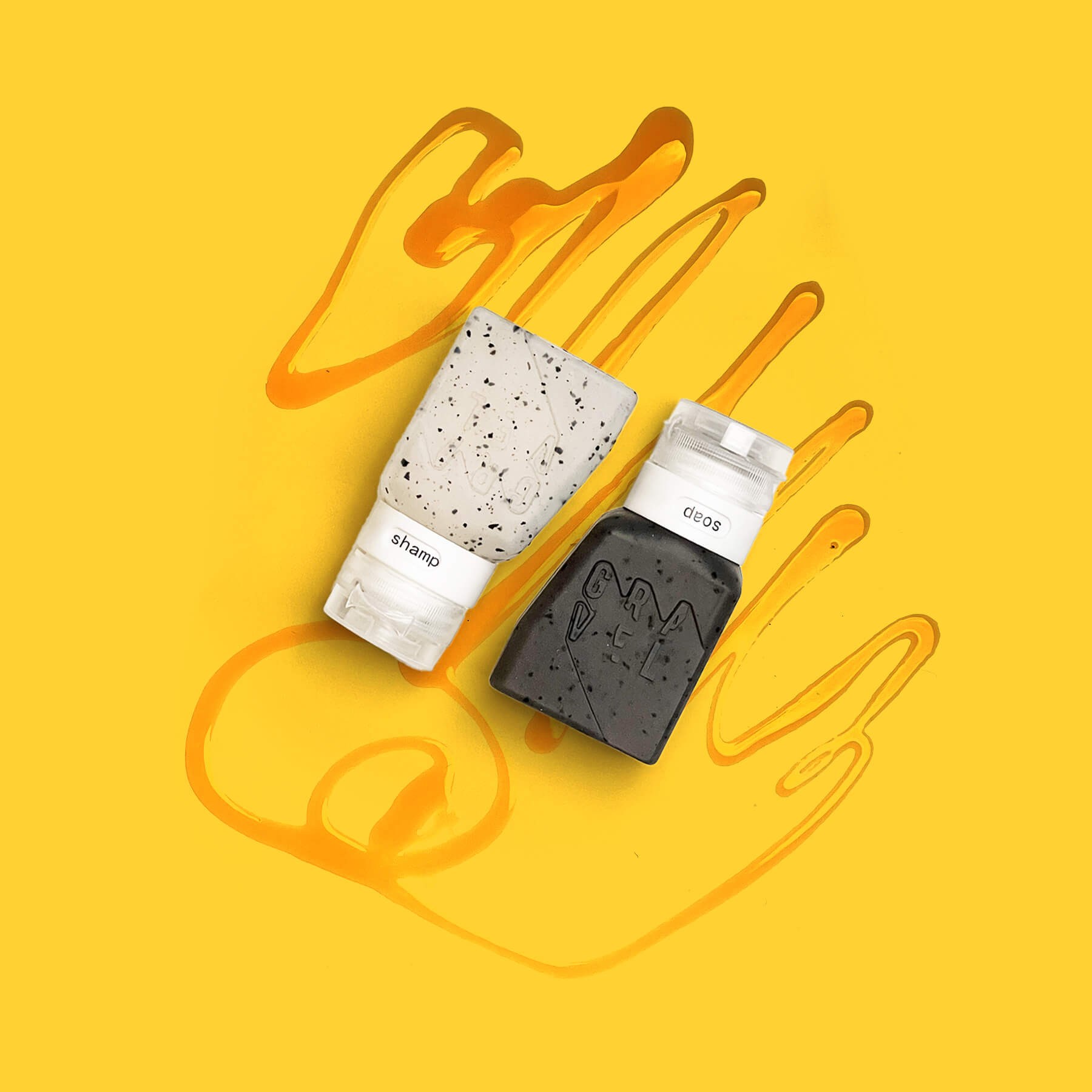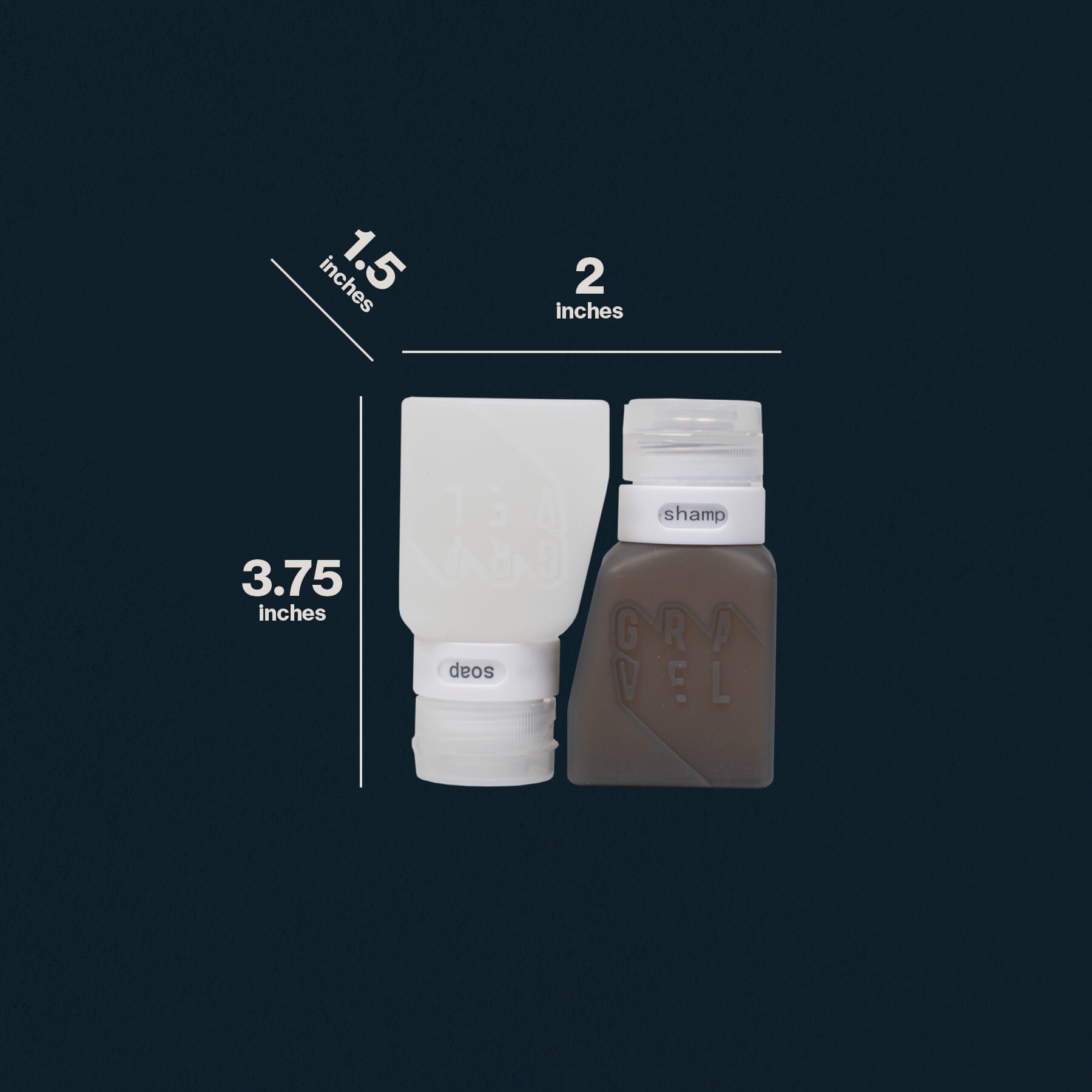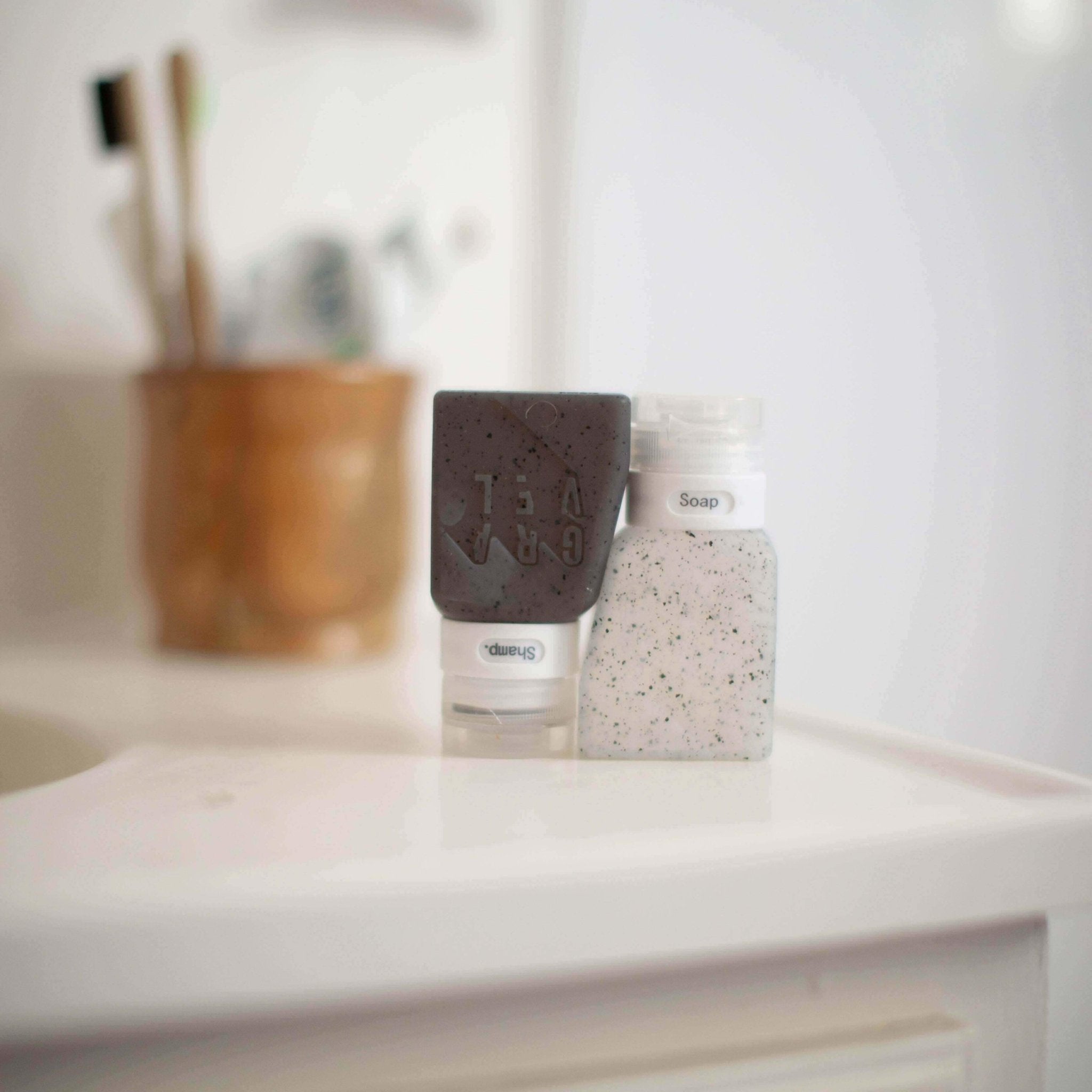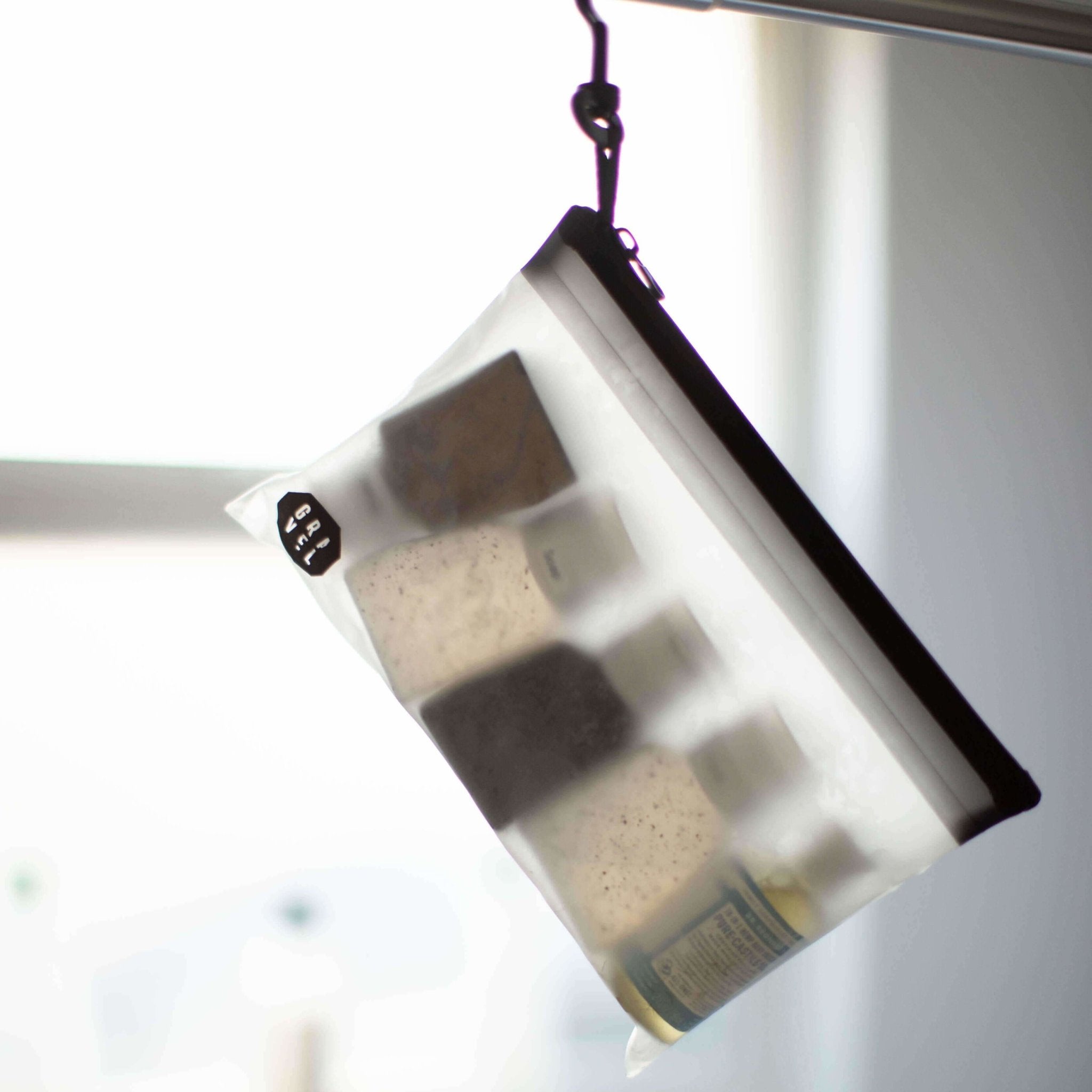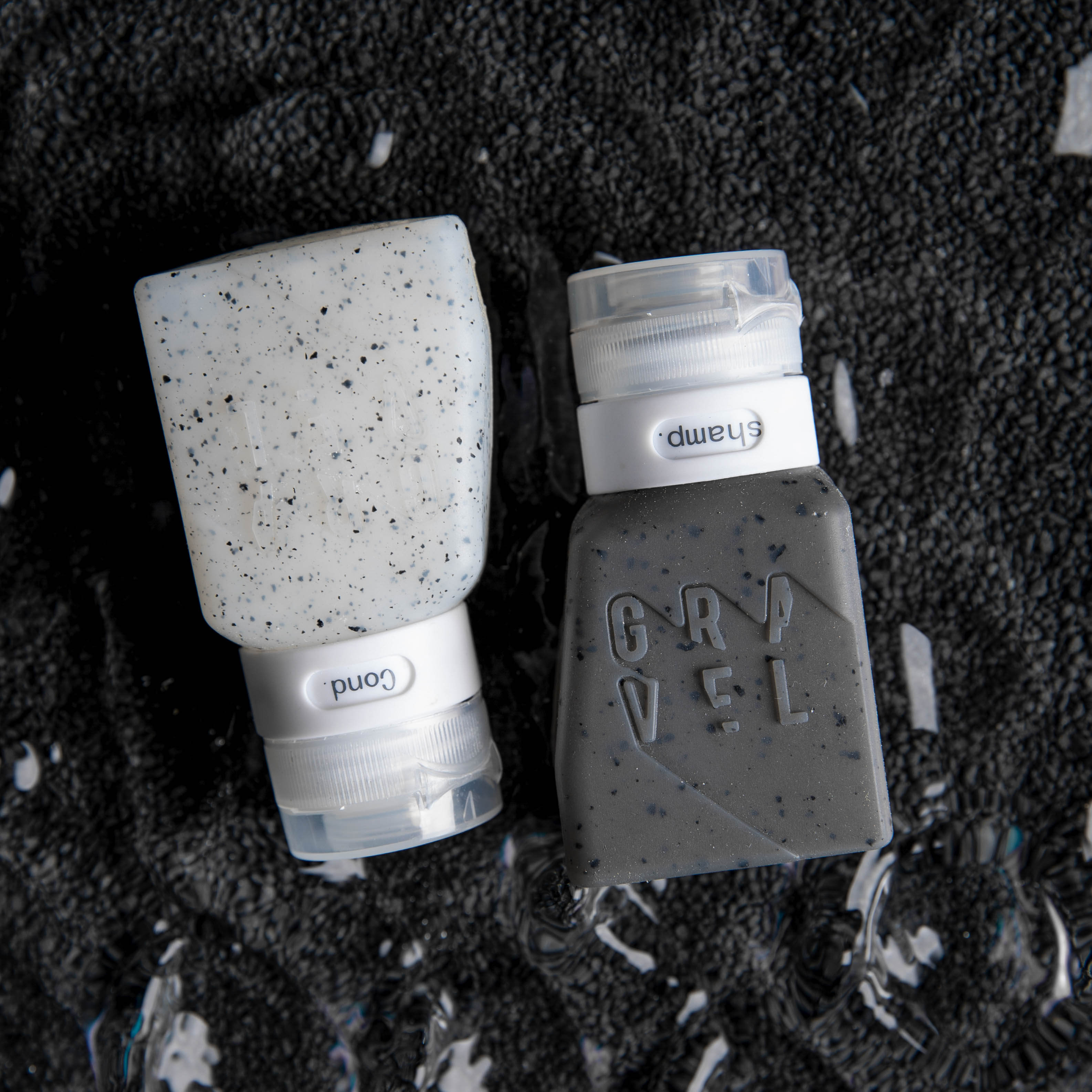 Travel Bottles For Liquids 3oz (89 ml) (Two Pack)
Looking for Clear and Gray? We're sold out here, but they are currently available on Amazon: Click here to shop.
Forget showing up to your hotel and trying to share that one teeny bottle with everyone else.

Take your favorite soaps & shampoos anywhere - these travel bottles fit together to take up less space in your toiletry bag.

How many travel bottles fit in each toiletry bag?
MAX 21
PLUS 7
SLIM 2
MINI 2
Follows airline agencies' liquid size requirements.

Food Grade Safe Passes BPA/FDA Testing...if you are looking to take your ranch dressing on a plane or something.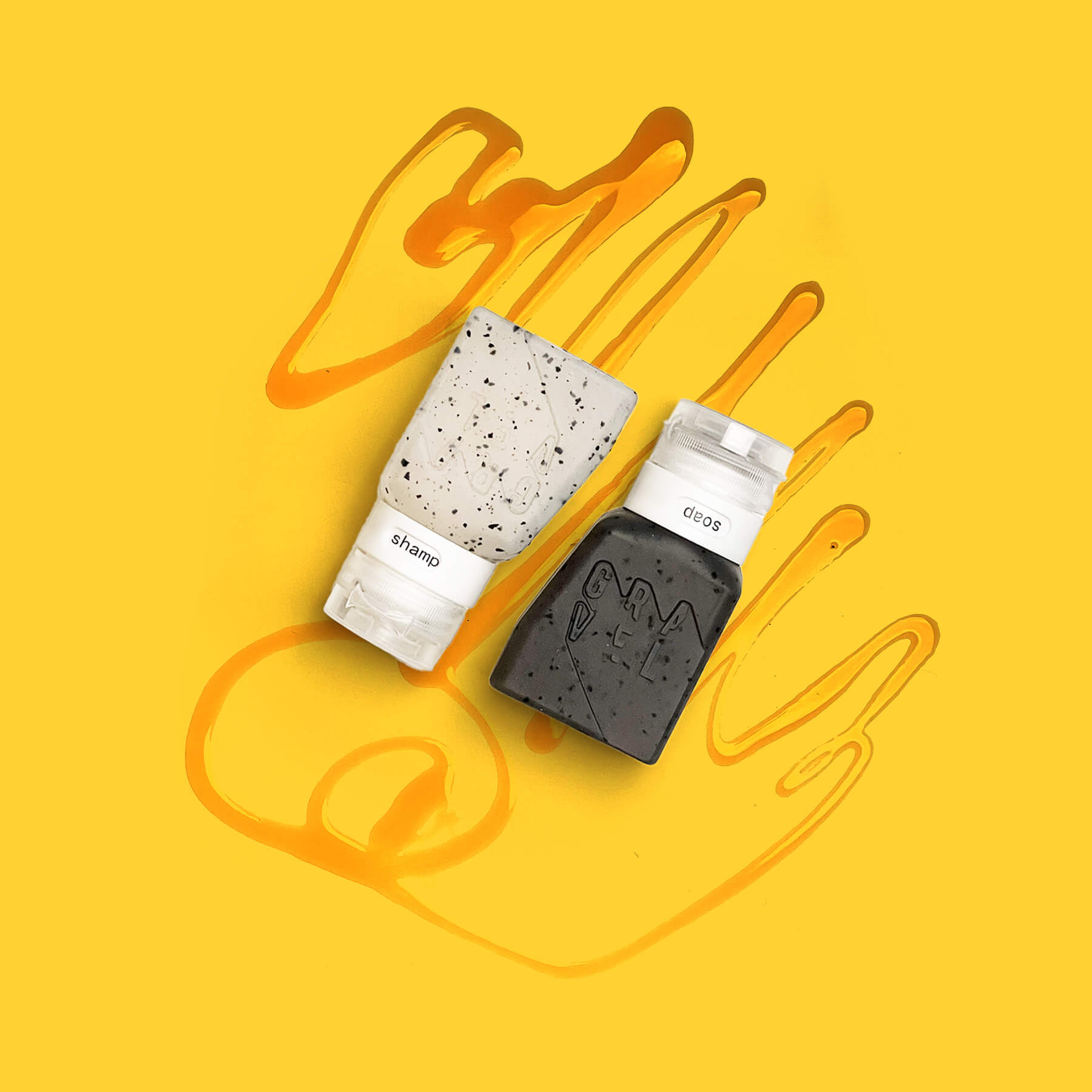 Don't Gamble on Hotel Soap
You know, those bars of soap in hotels that dry out your skin? Go anywhere with these travel bottles with shampoo & soaps you already love.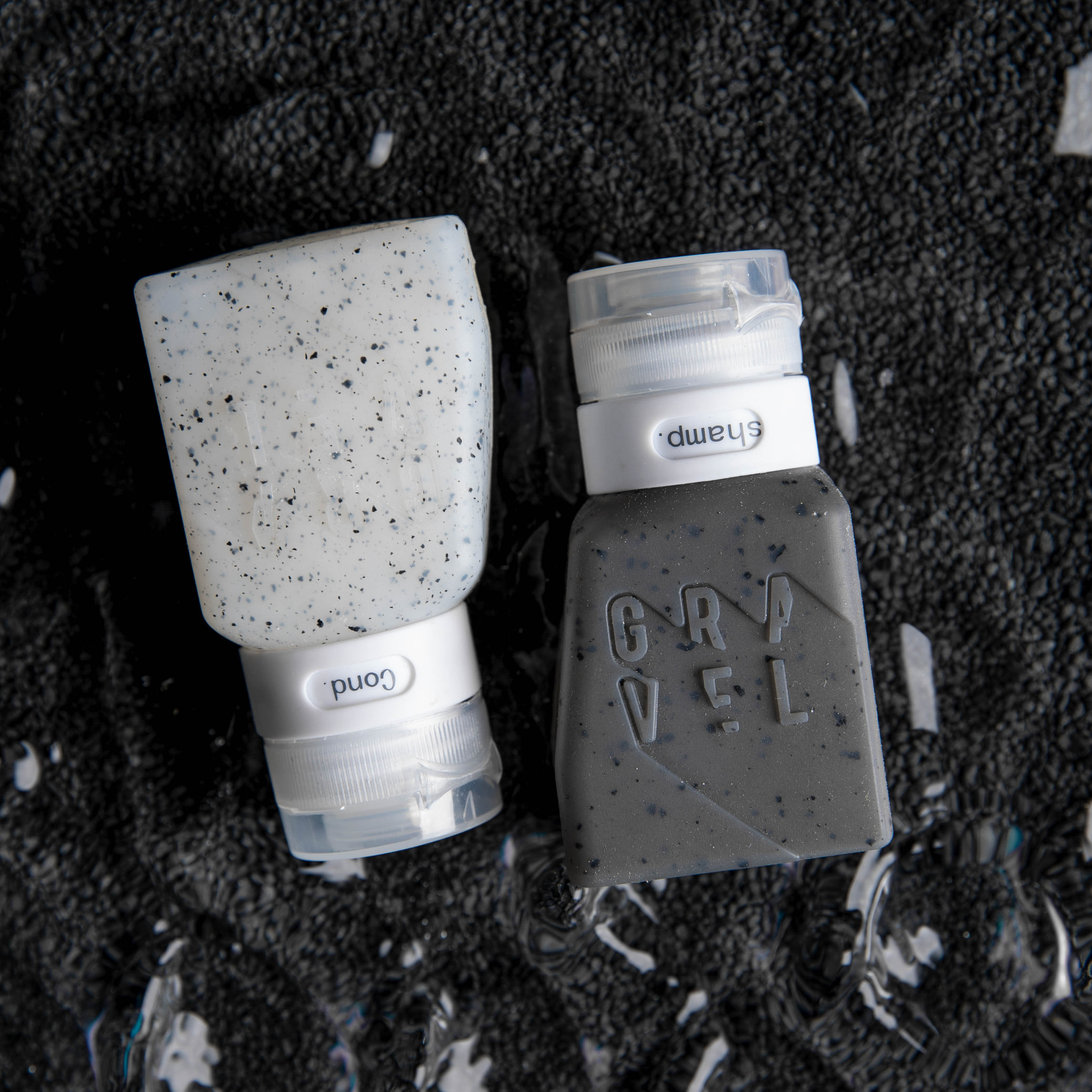 Changeable Labels
5 different labels so you don't use sunscreen as shampoo.
Labels: Soap, Shampoo, Conditioner, Sunscreen, or blank.
See the Bottles in Action