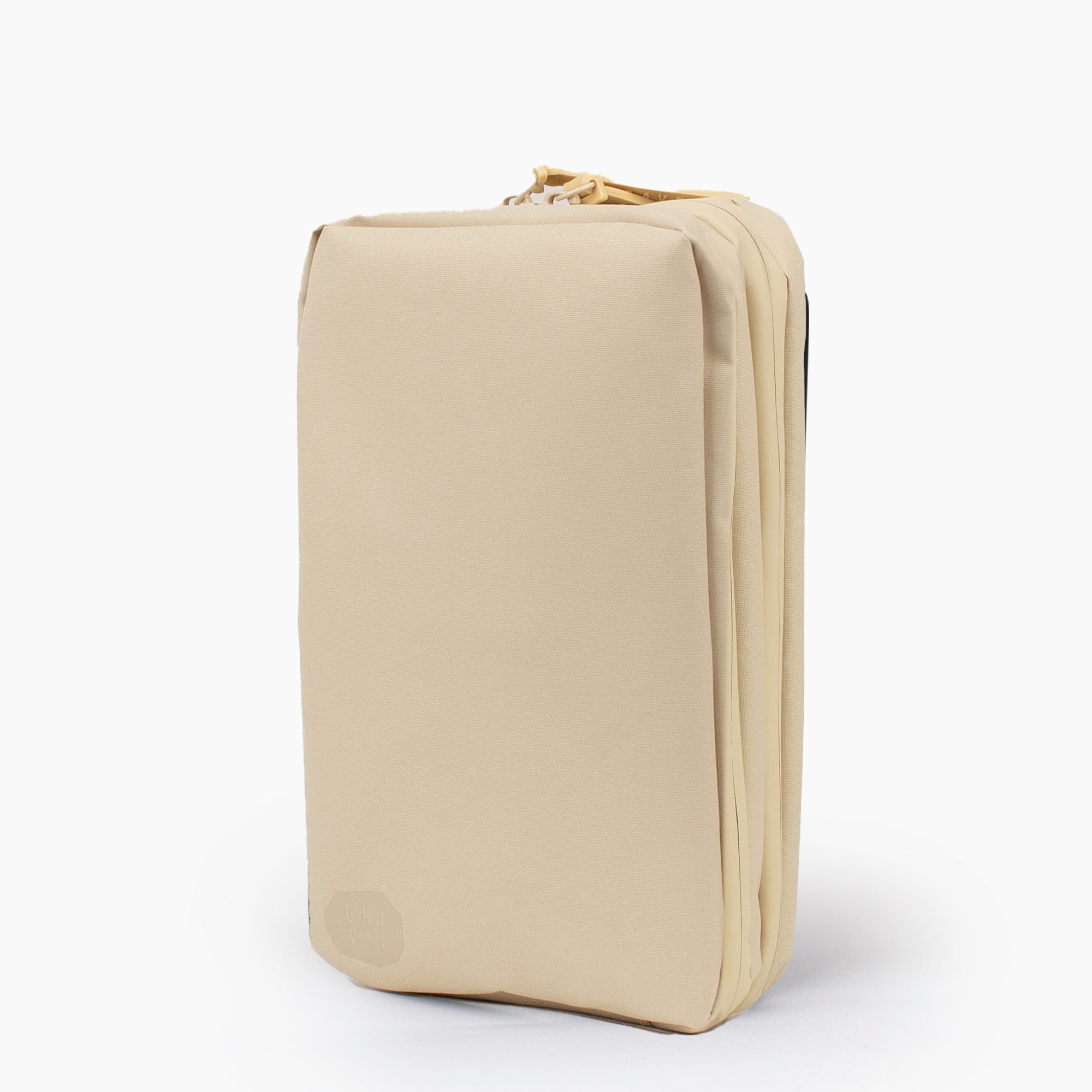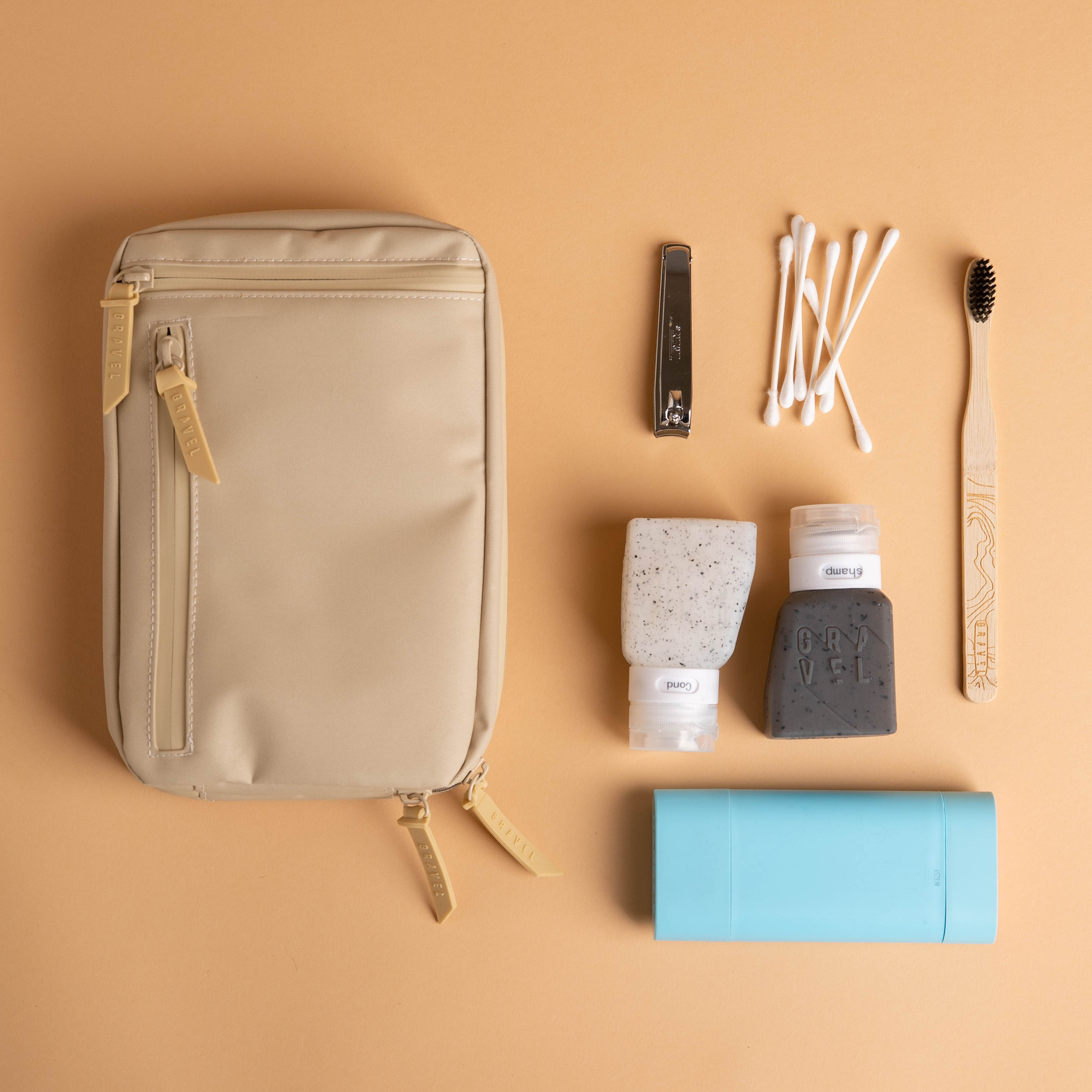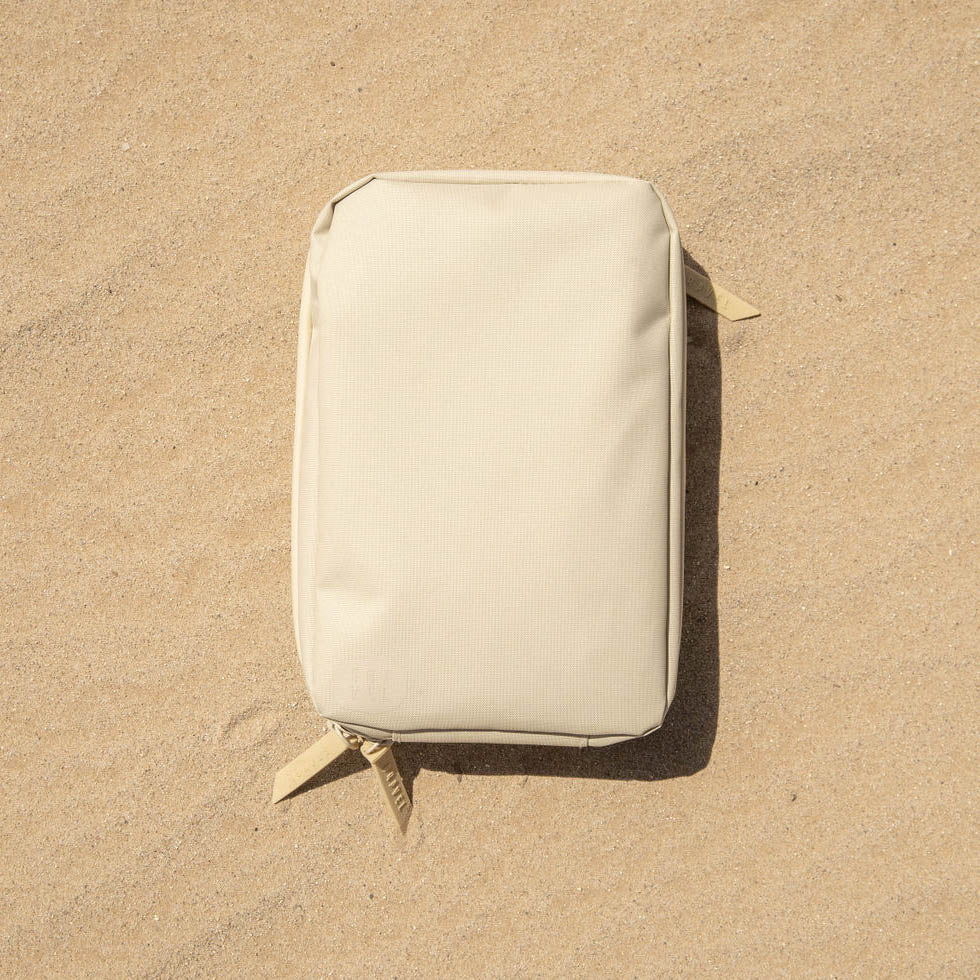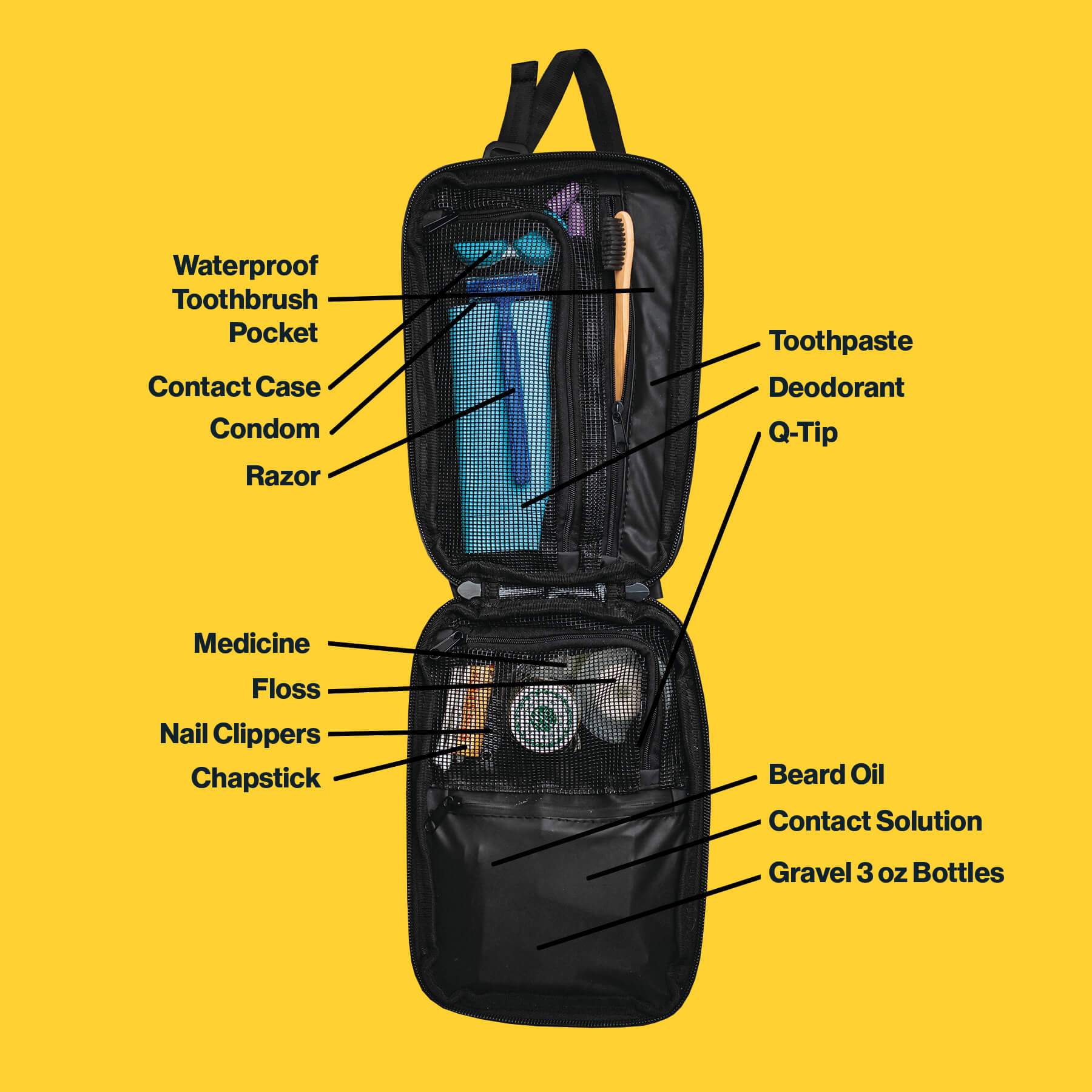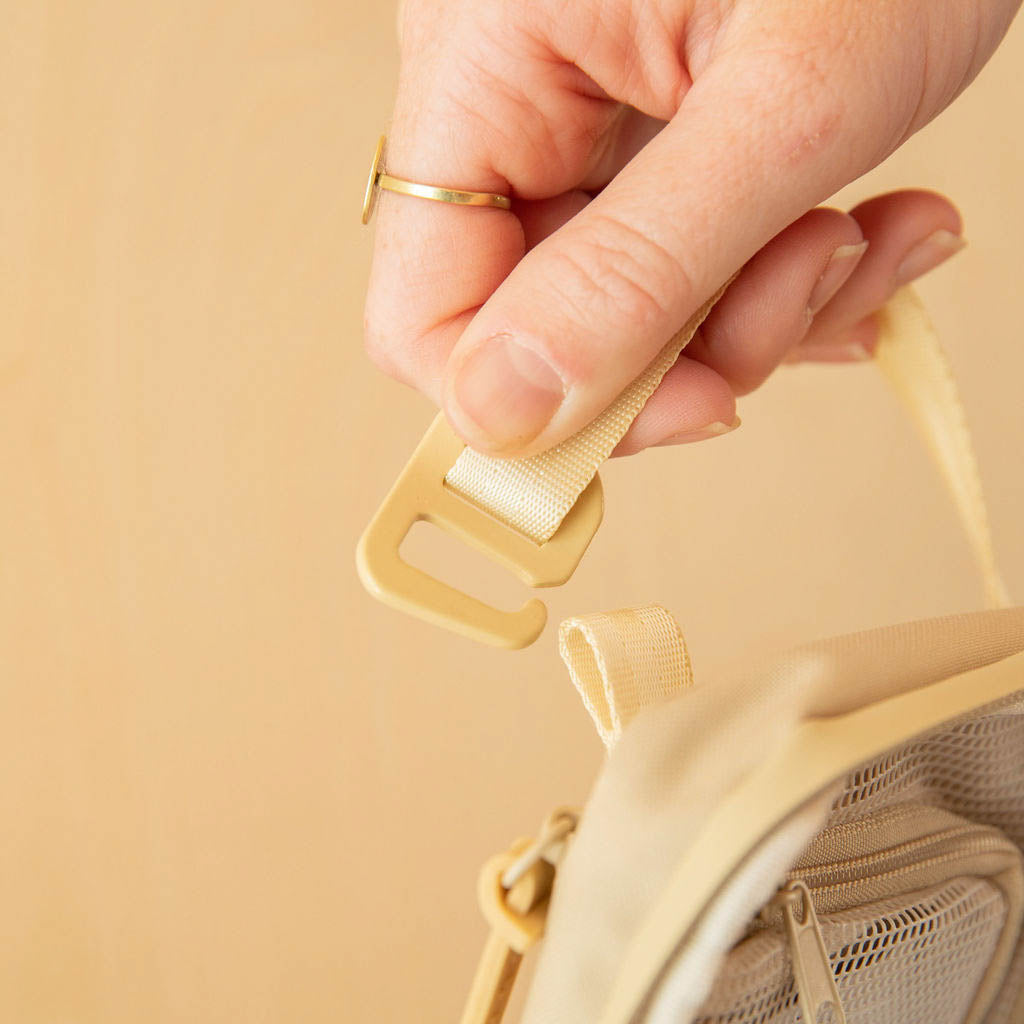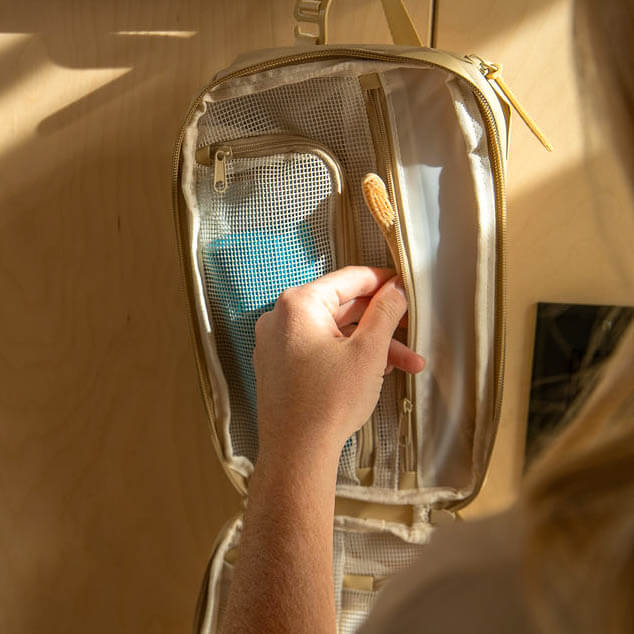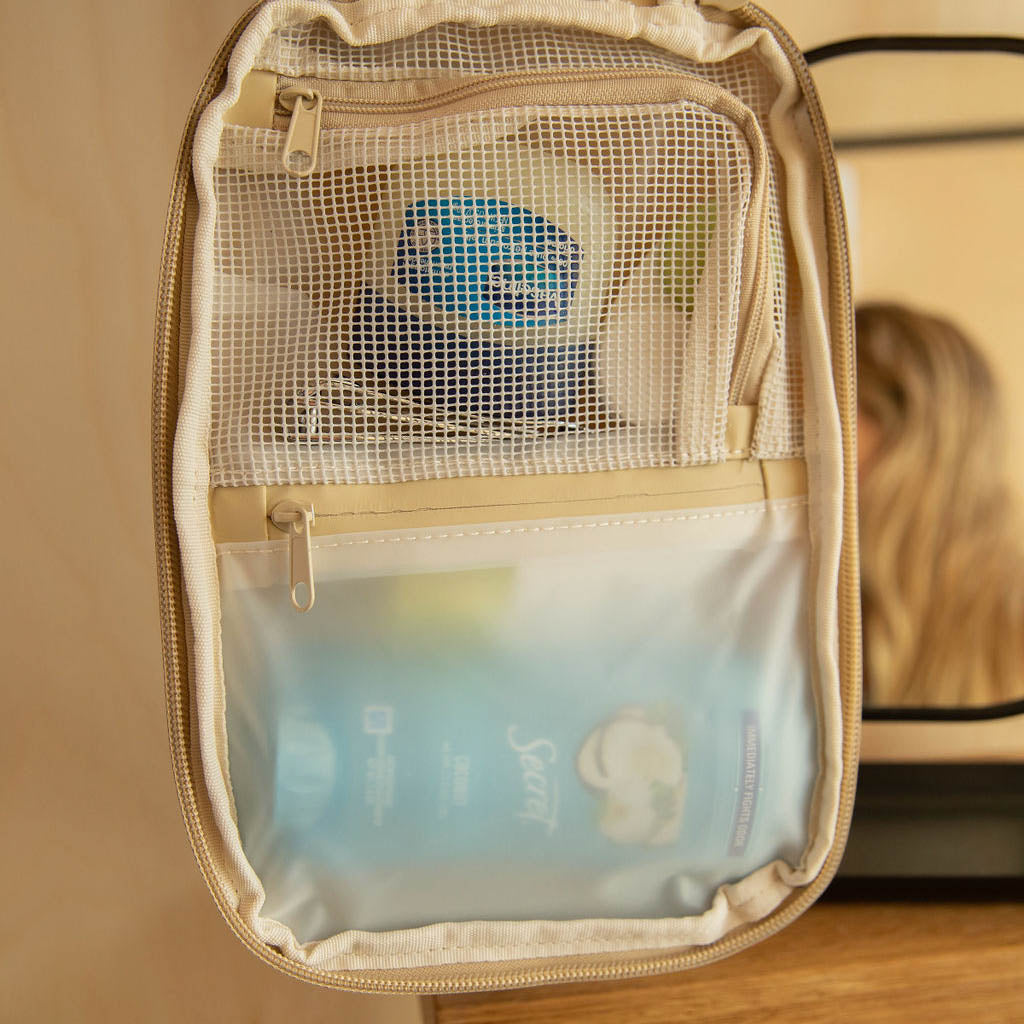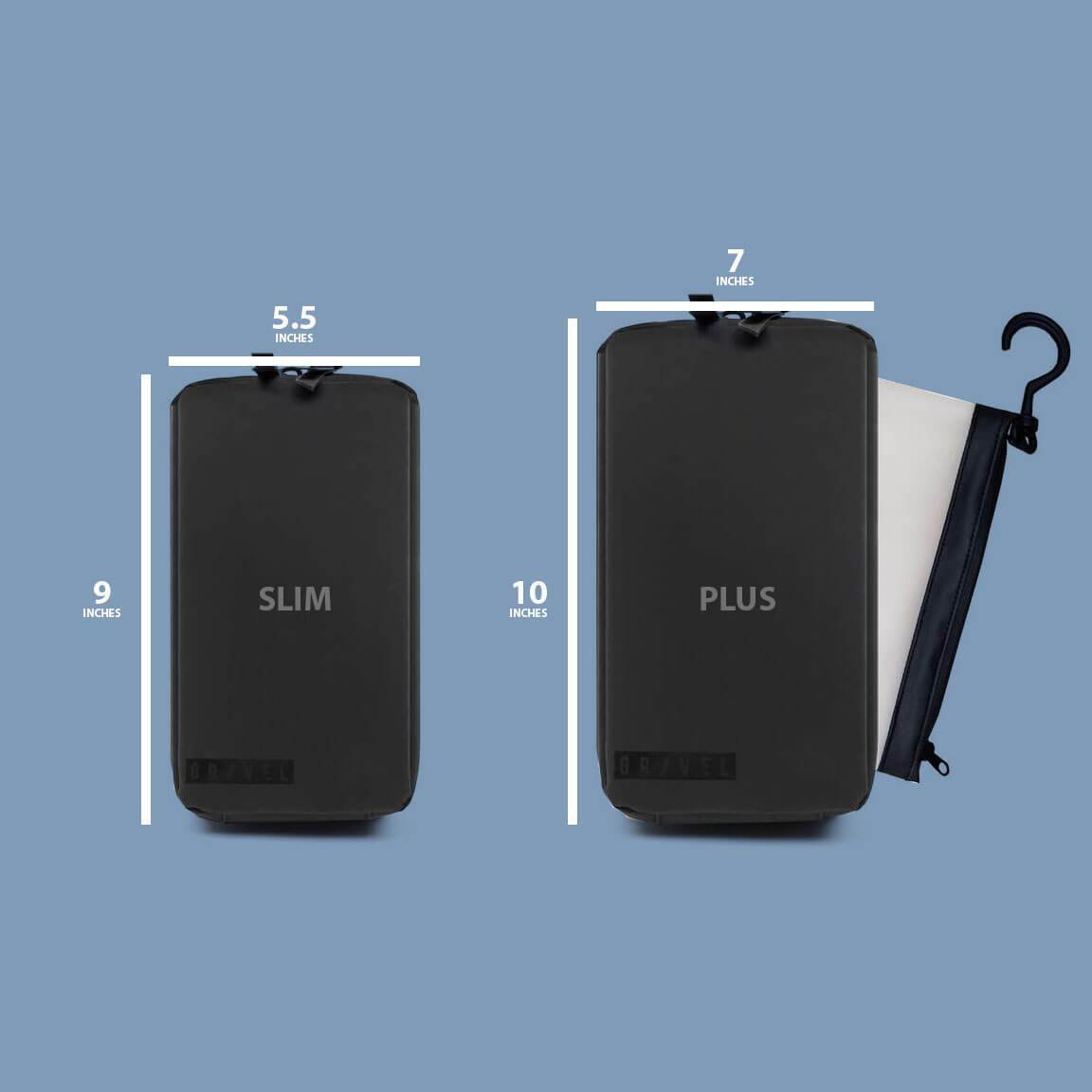 Sand Explorer SLIM™ Toiletry Bag - Traveling Lighter
Perfect for packing a ton while staying compact. Tons of pockets to keep organized & sanitary...i.e. keeping your toenail clippers off your toothbrush. Pack light & minimally. 

Trusted by travelers worldwide, see why.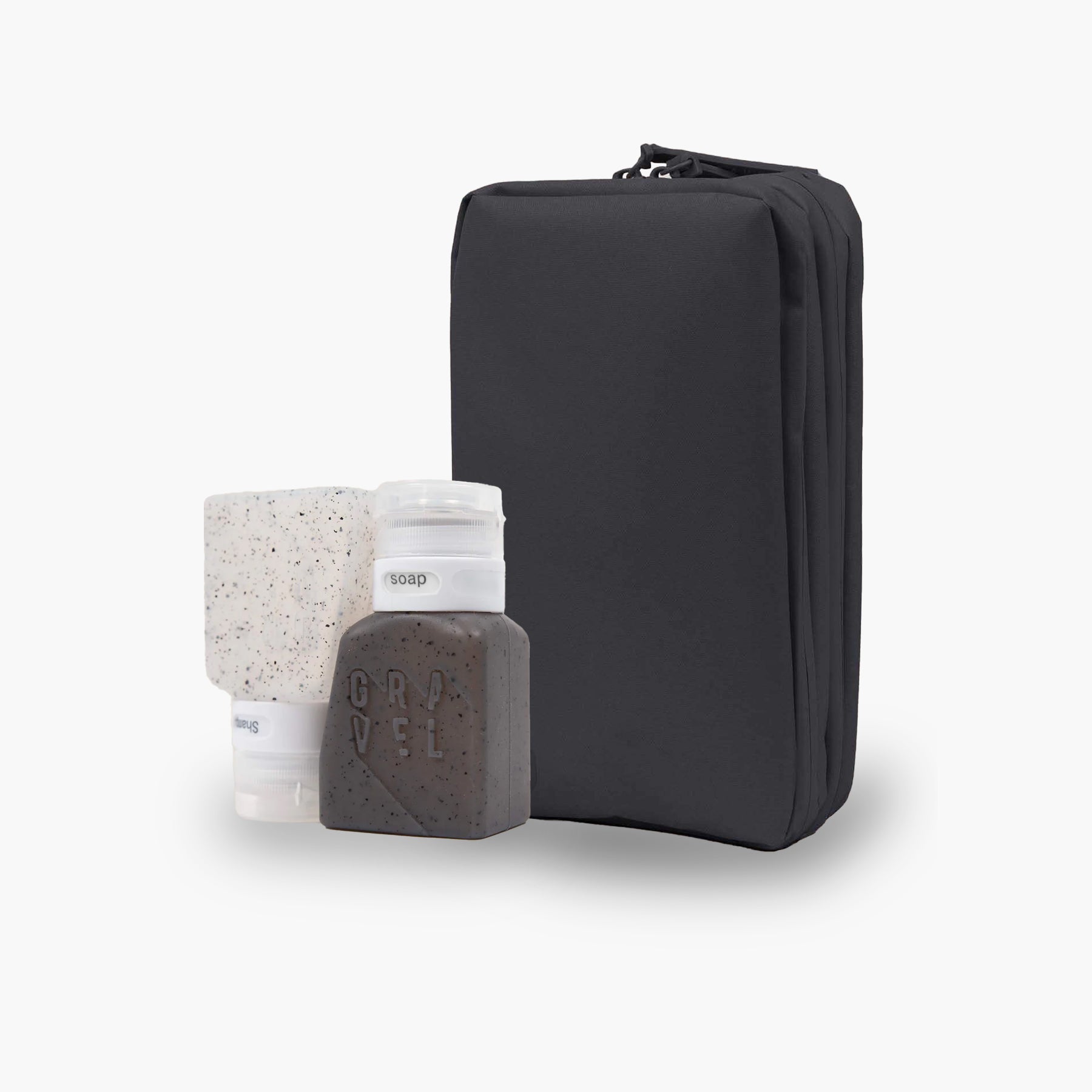 SAVE 8% BY BUYING THESE ITEMS TOGETHER
The Explorer SLIM Toiletry Bag: Our best-selling toiletry bag. Designed with exploration in mind, offering ample space and organization features.

3 Oz. Travel Bottles: Perfectly sized for your travel needs. Durable, reusable, and airplane friendly.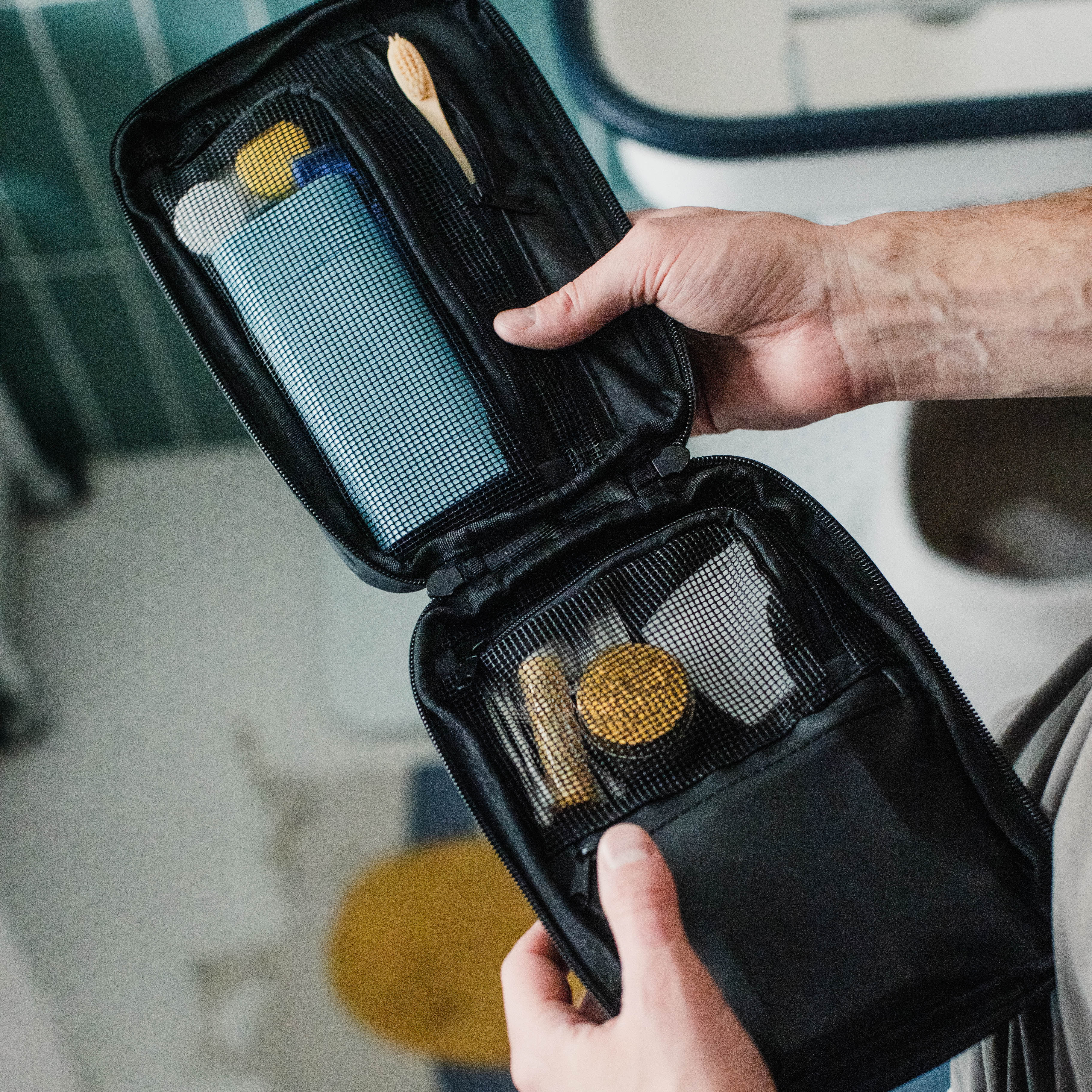 6 Organized Pockets
Organize toiletries in tidy compartments for easy accessibility.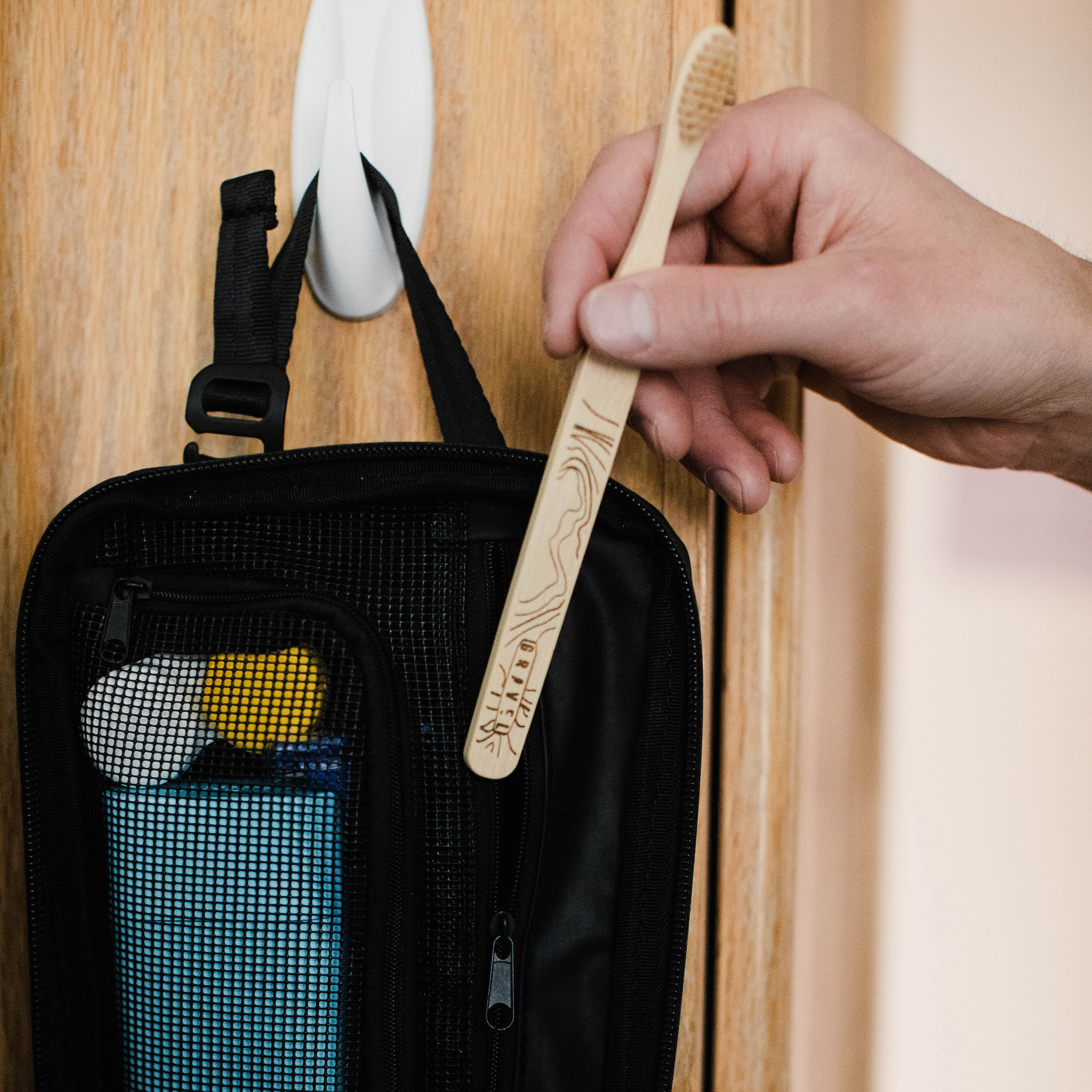 Hang it Anywhere
Hang it on a shower head, towel rack, or tree branch. Perfect for any destination.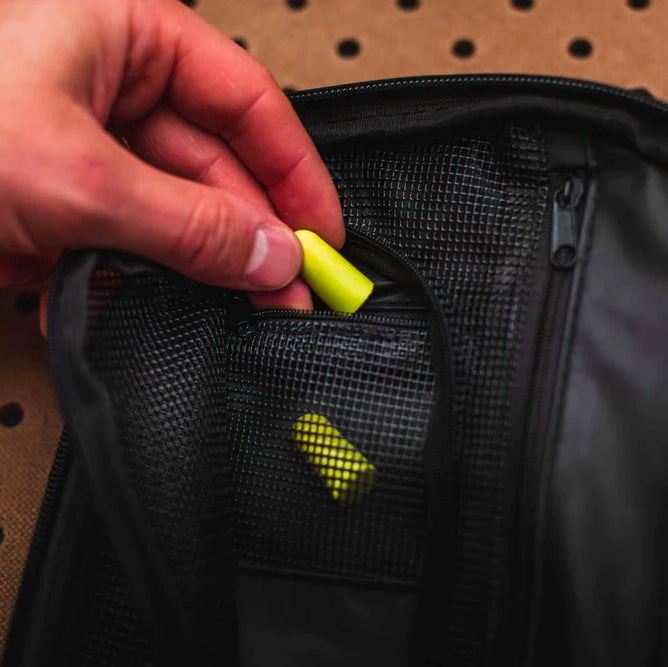 Teeny Toiletries
No more digging around for smaller items like earplugs or condoms.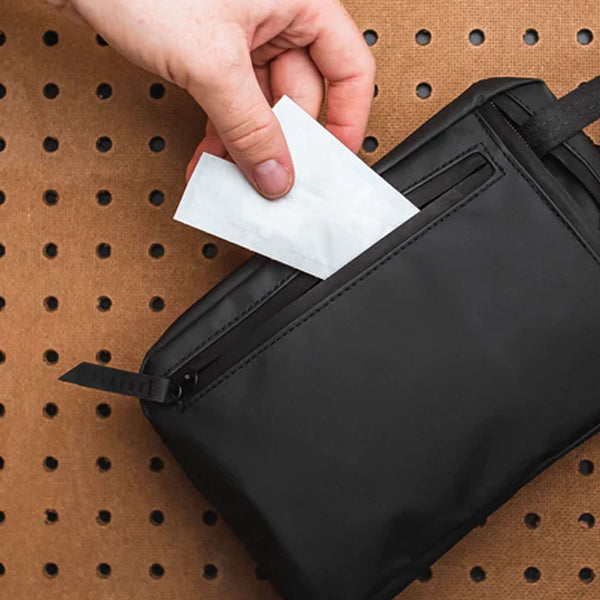 Fleece Pocket
Stowaway a first aid kit, cords, or valuables.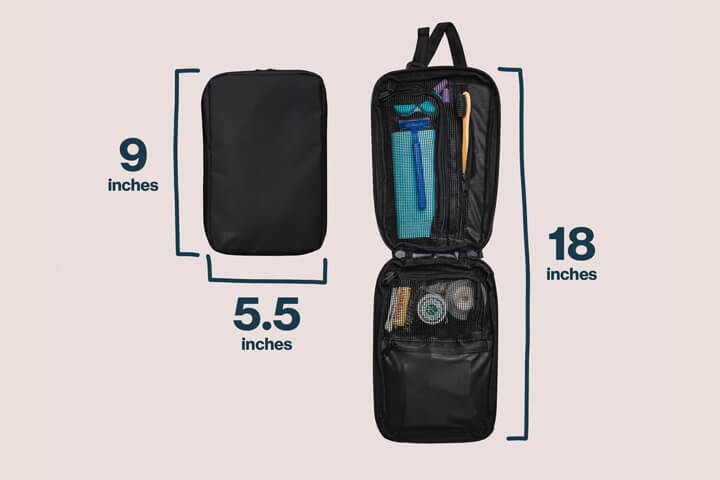 Specs
Capacity: 1.5 Liters

Dimensions: 9 x 5.5 x 2 Inches
Bag Weight: 7.23 ounces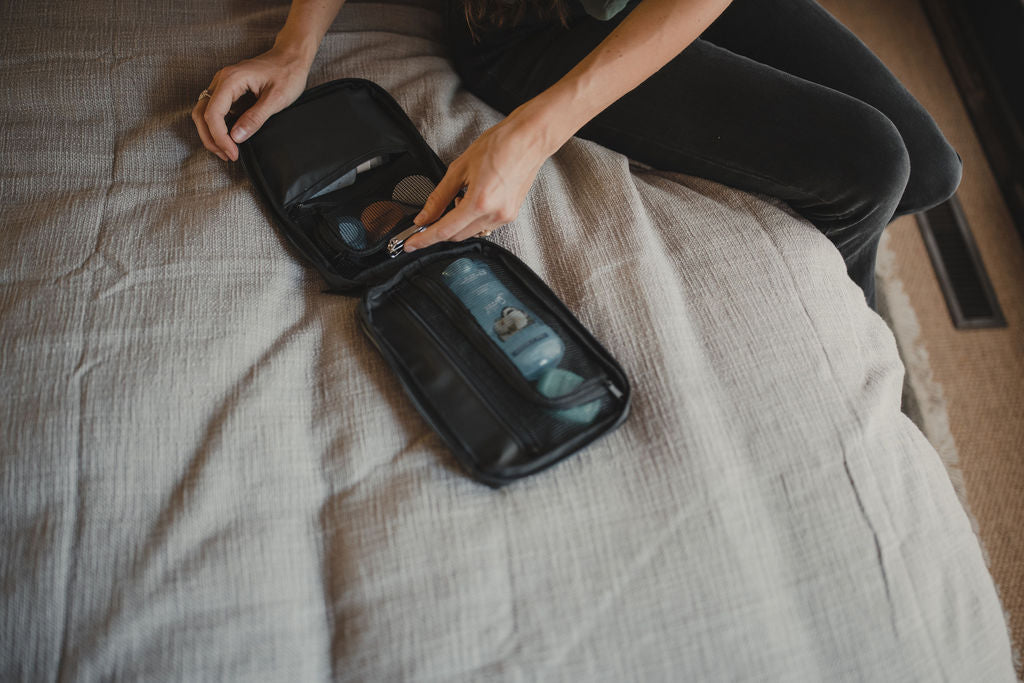 Lifetime Warranty
We're using high end materials & construction - we stand by our Gravel Guarantee for a lifetime of use.