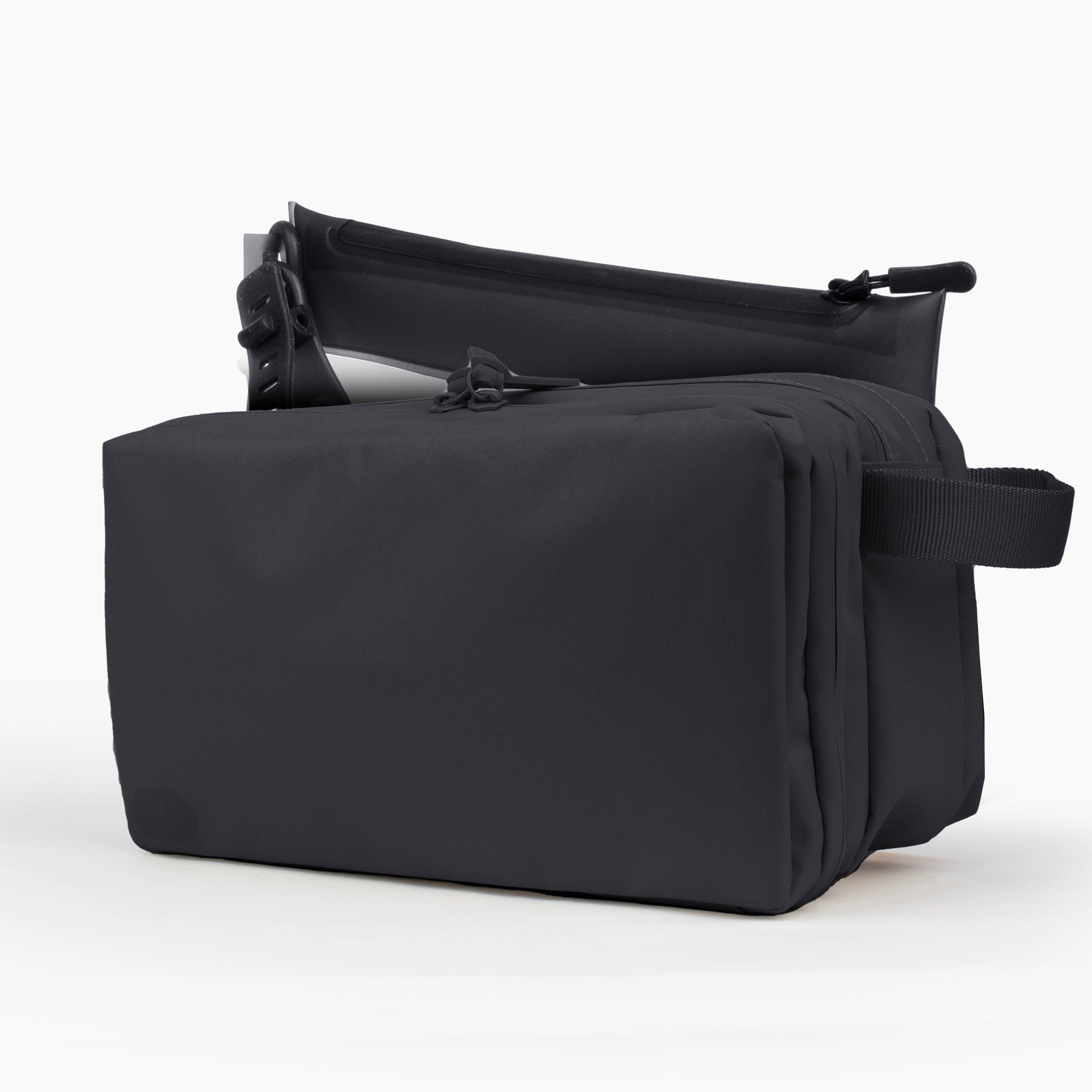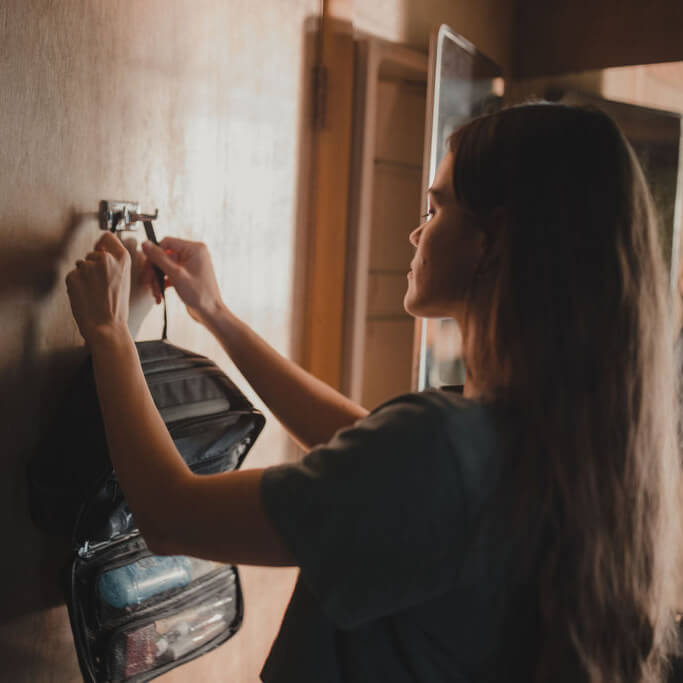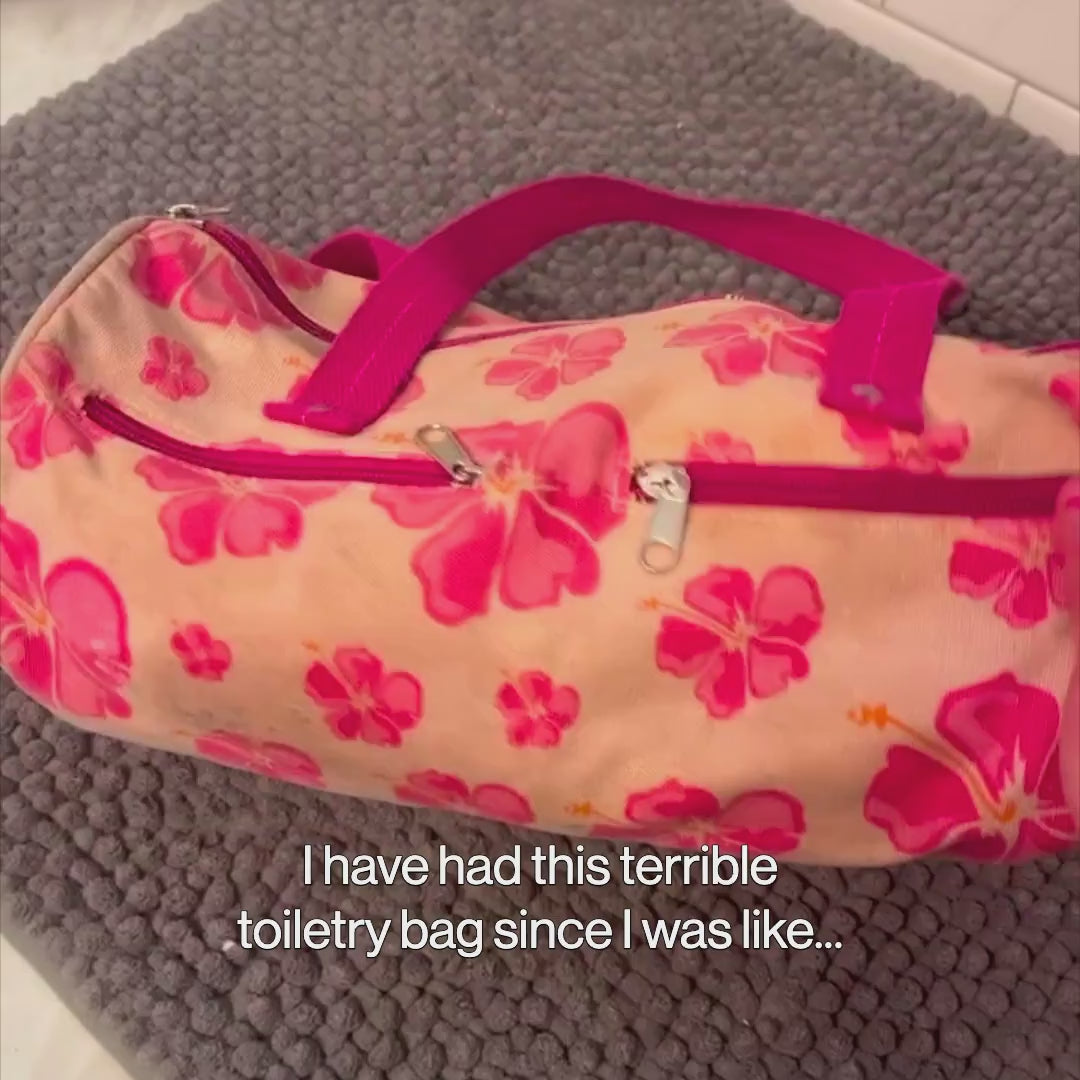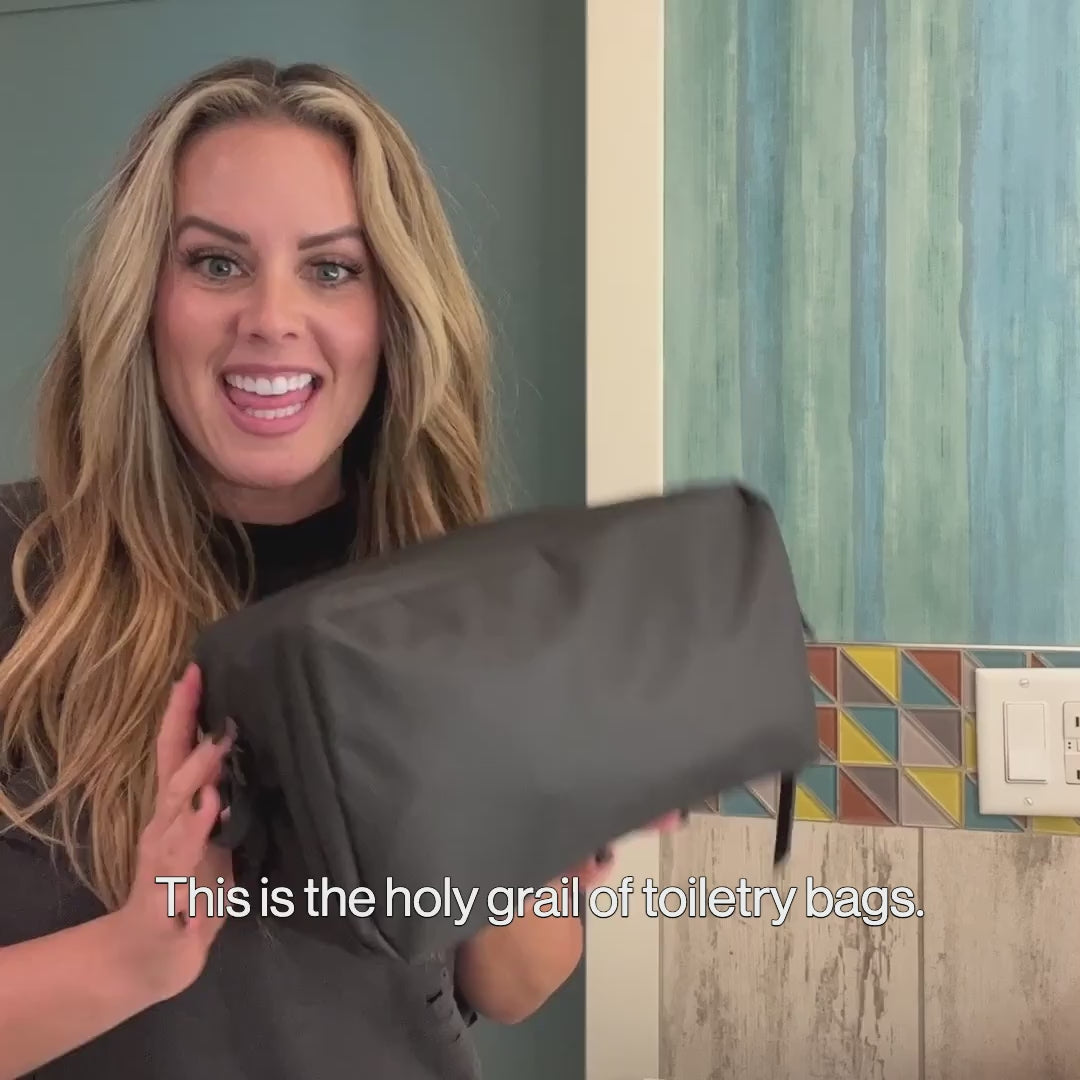 Black Explorer MAX™ Toiletry Bag - Packing the Most
The Explorer MAX™ toiletry bag is perfect for travelers that pack a little more. Tons of pockets to keep organized & sanitary...like keeping your toenail clippers off your toothbrush. These bags are trusted by travelers worldwide - see why.

8 pockets to keep all your toiletries organized
Included clear & removable TSA compliant bag for quick TSA liquid scans
Protect against shampoo explosions 
Hang it up with an adjustable hideaway strap & G-hook 
Premium quality, durable, & versatile
Made with our travel-tested QuarryPoly
Lifetime Warranty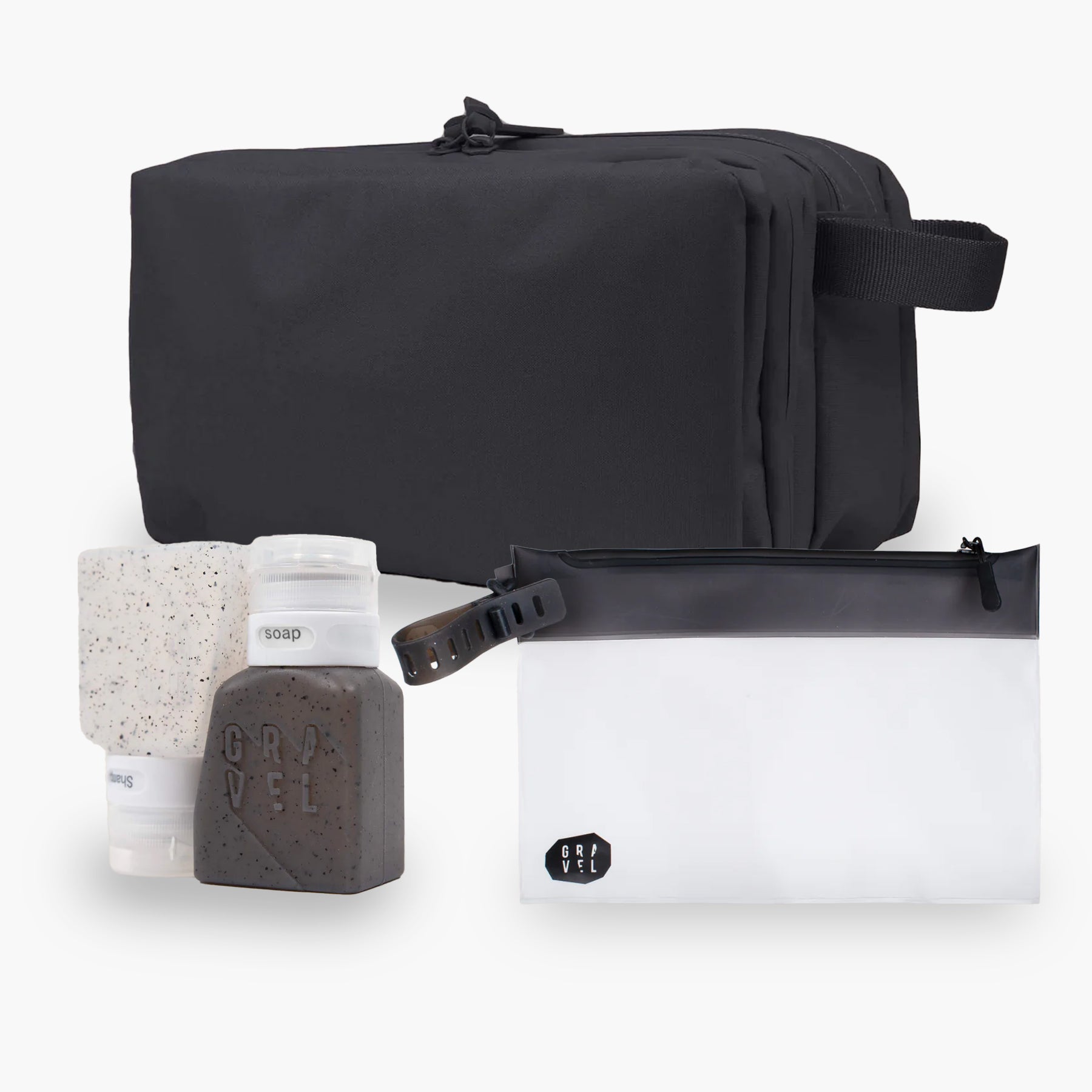 SAVE 8% BY BUYING THESE ITEMS TOGETHER
The Explorer MAX Toiletry Bag: Our best-selling toiletry bag. Designed with exploration in mind, offering ample space and organization features.

3 Oz. Travel Bottles: Perfectly sized for your travel needs. Durable, reusable, and airplane friendly.
TSA Bag: Ensures a hassle-free airport security experience. Meets TSA's size restrictions.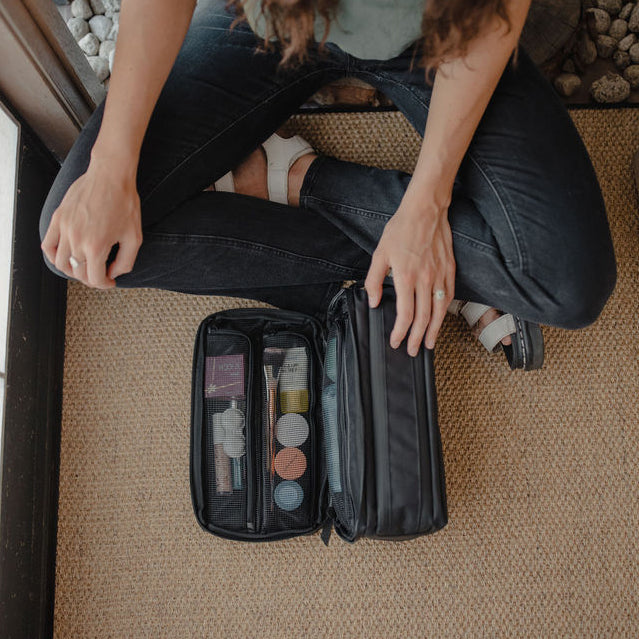 8 Organized Pockets
Organize toiletries in tidy compartments for easy accessibility.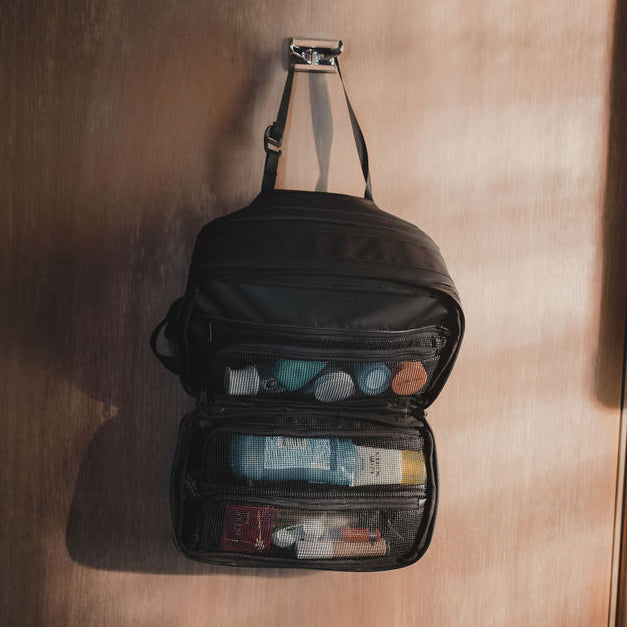 Hang it Anywhere
Hang it on a shower head, towel rack, or tree branch. Perfect for any destination.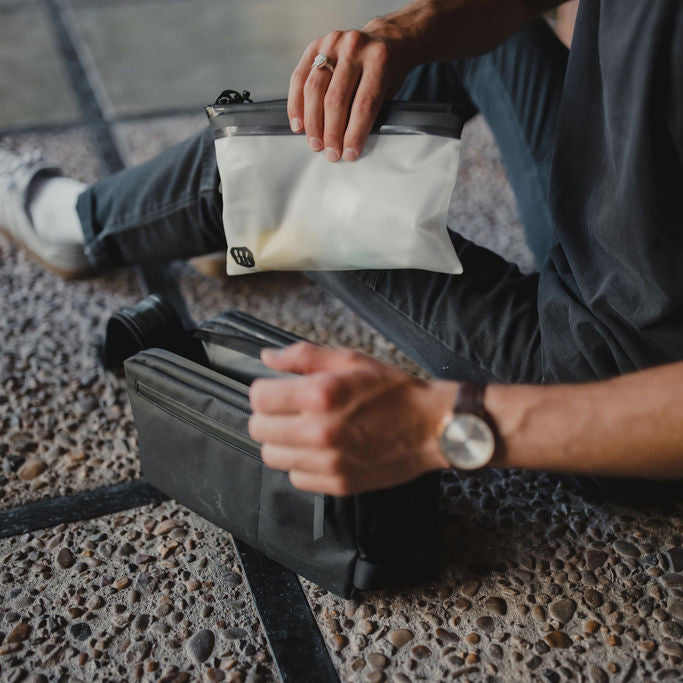 Included TSA Bag
Includes one transparent TSA-approved bag to guard your stuff from shampoo mishaps. The MAX fits up to three TSA Bags.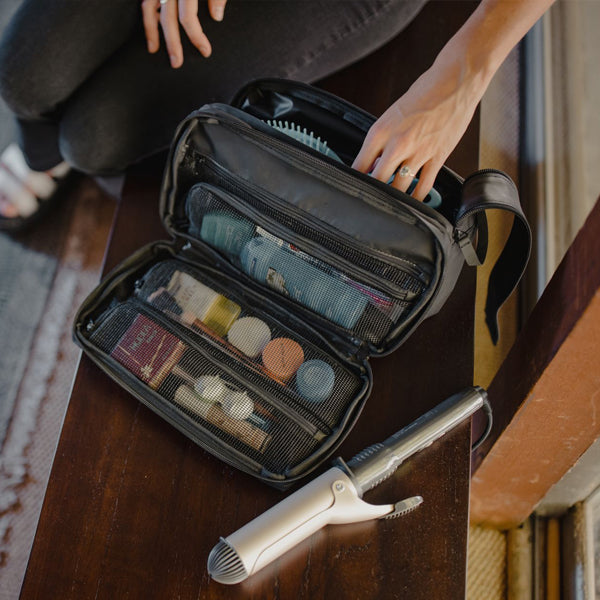 Deep Pocket
Fits stuff like full-sized shampoo, contact solution, a hairbrush, larger razors. This pocket is DEEP!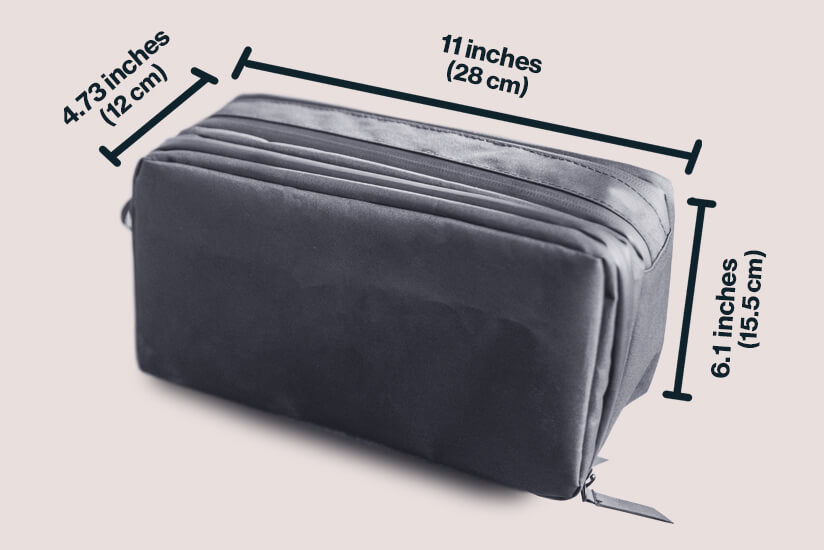 Specs
Capacity: 6 Liters
Dimensions: 4.73 x 11 x 6.1 Inches
Bag Weight: 13.4 ounces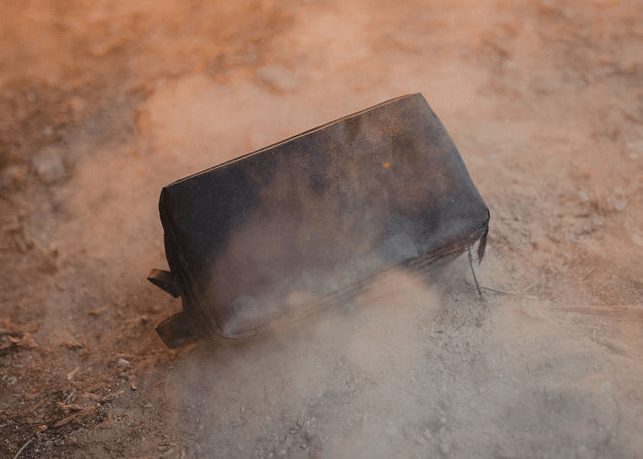 Lifetime Warranty
We're using high end materials & construction - we stand by our Gravel Guarantee for a lifetime of use.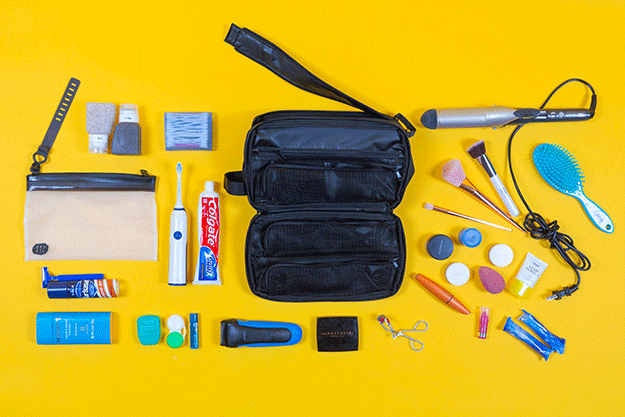 Perfect for Extended Journeys
Designed especially for long trips. Wherever you go, let the MAX be your personal, portable comfort station.