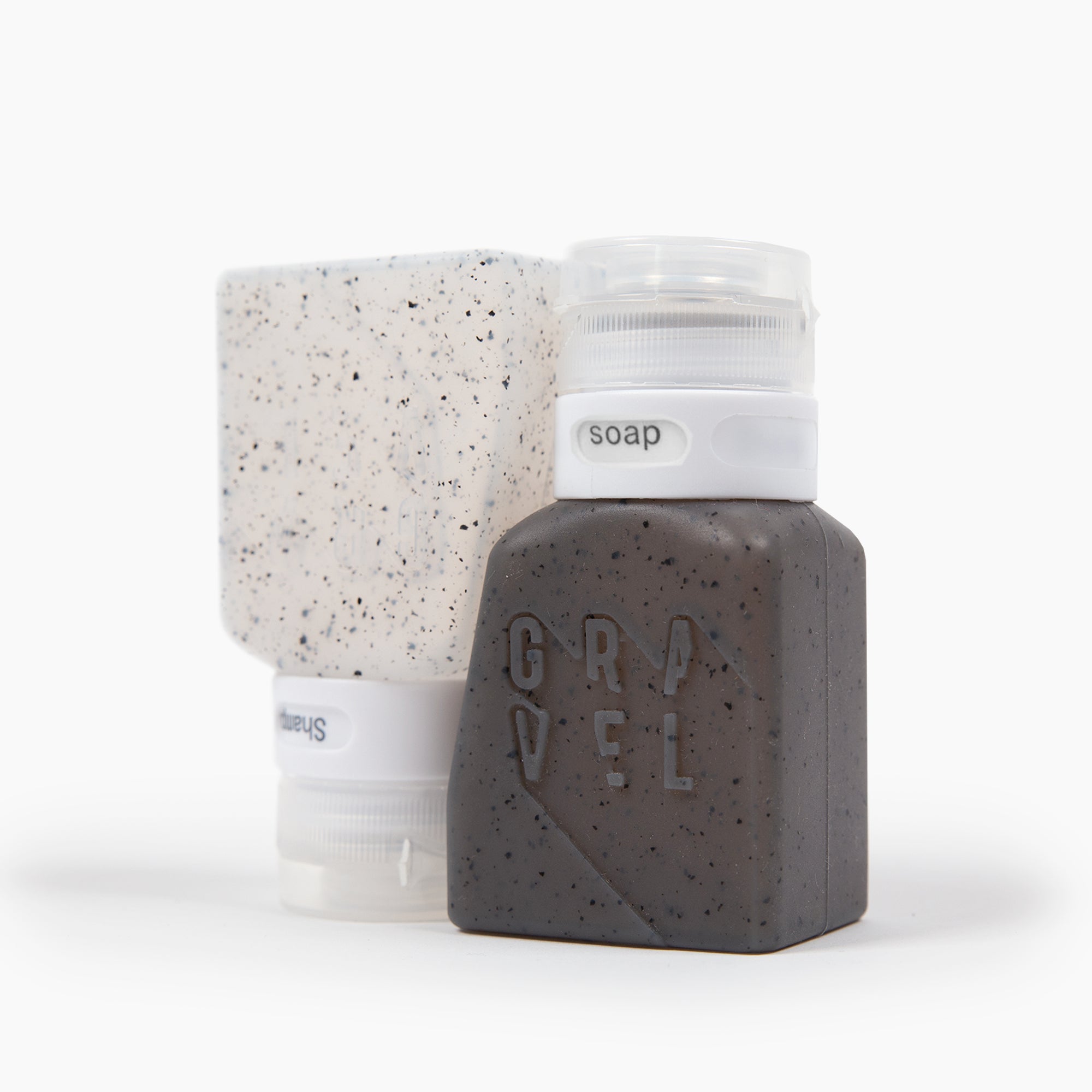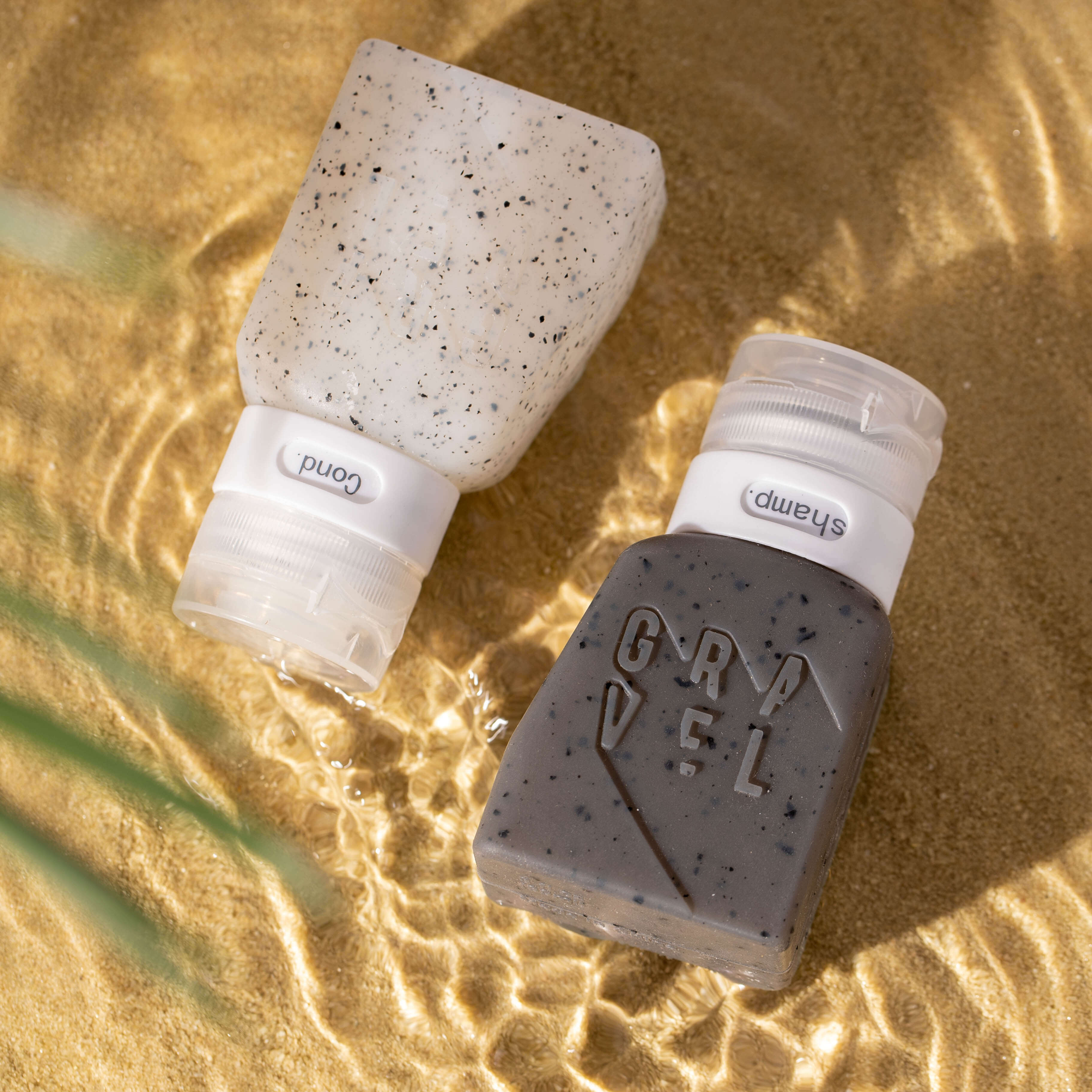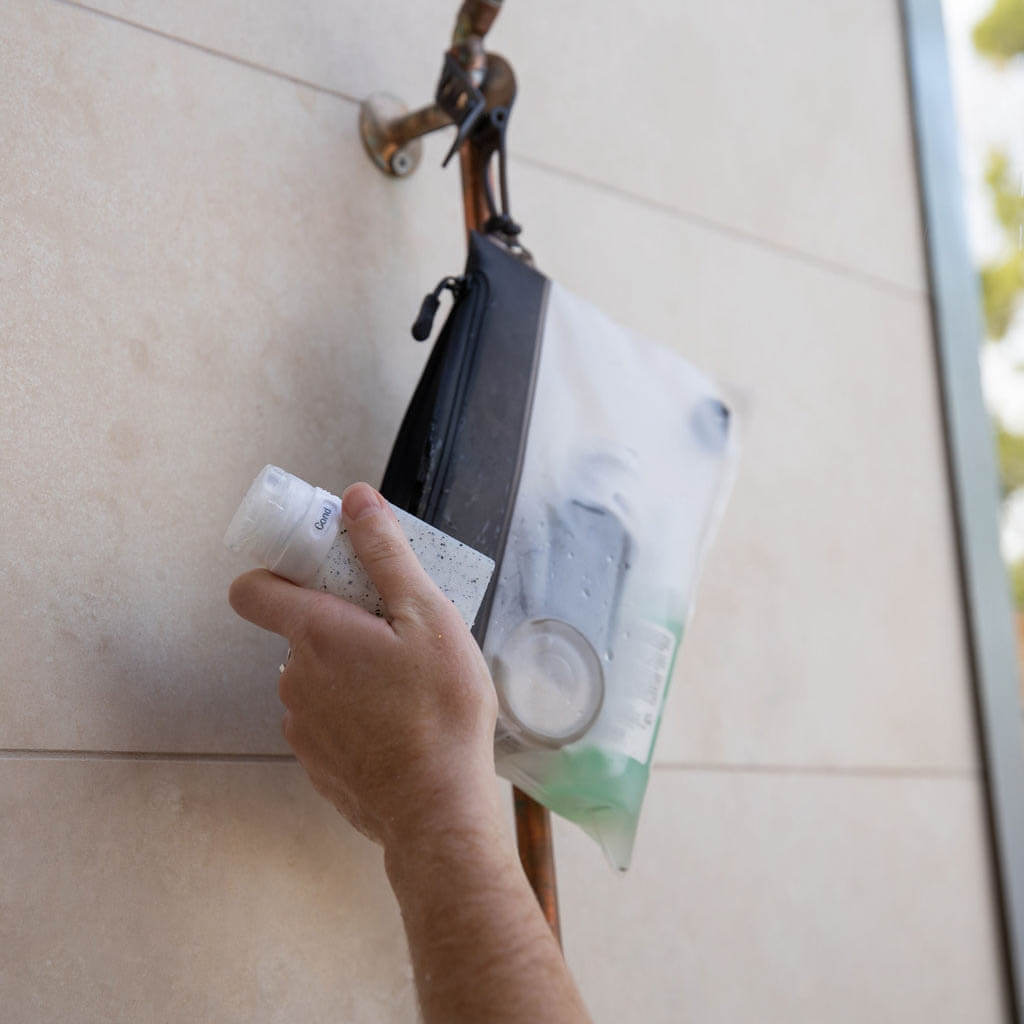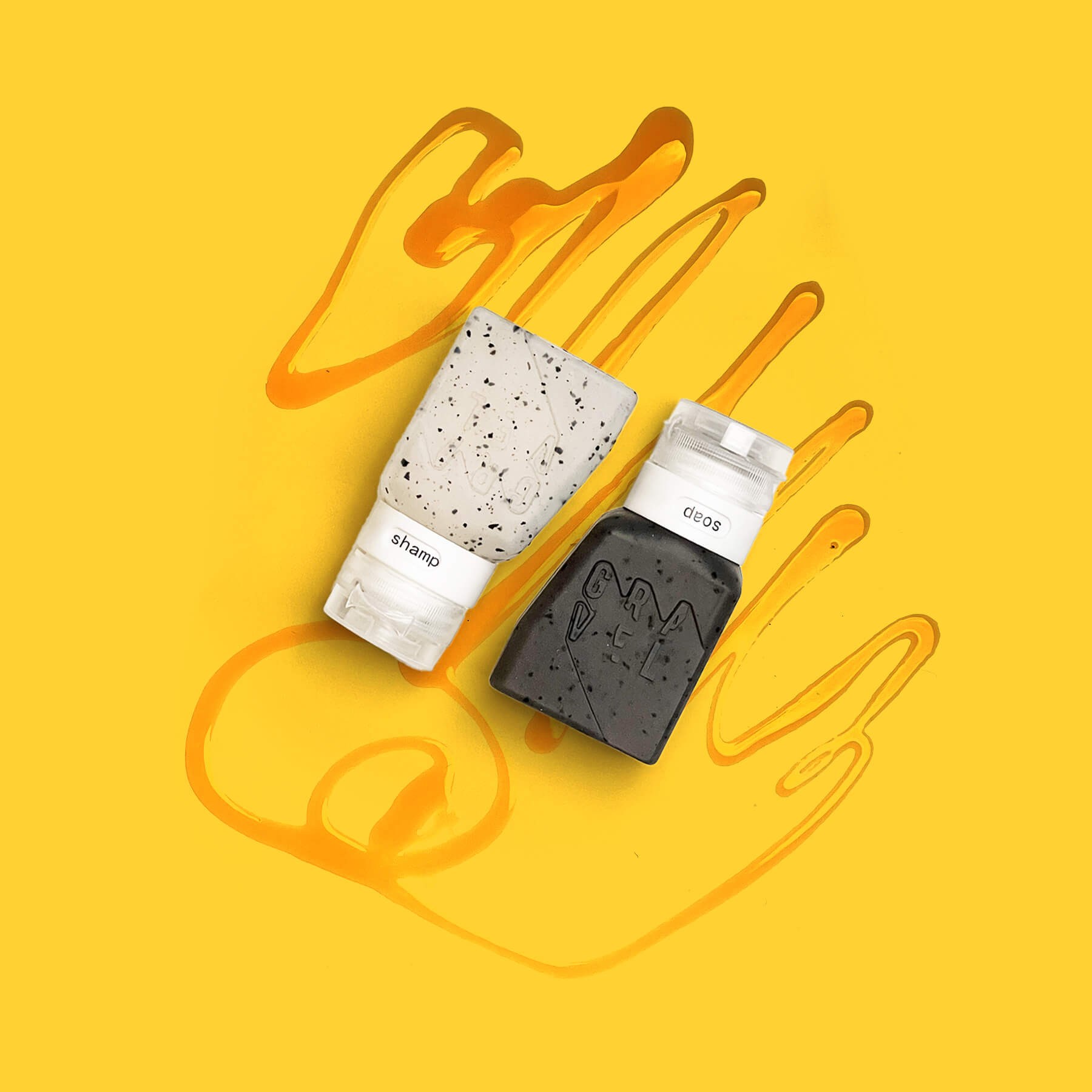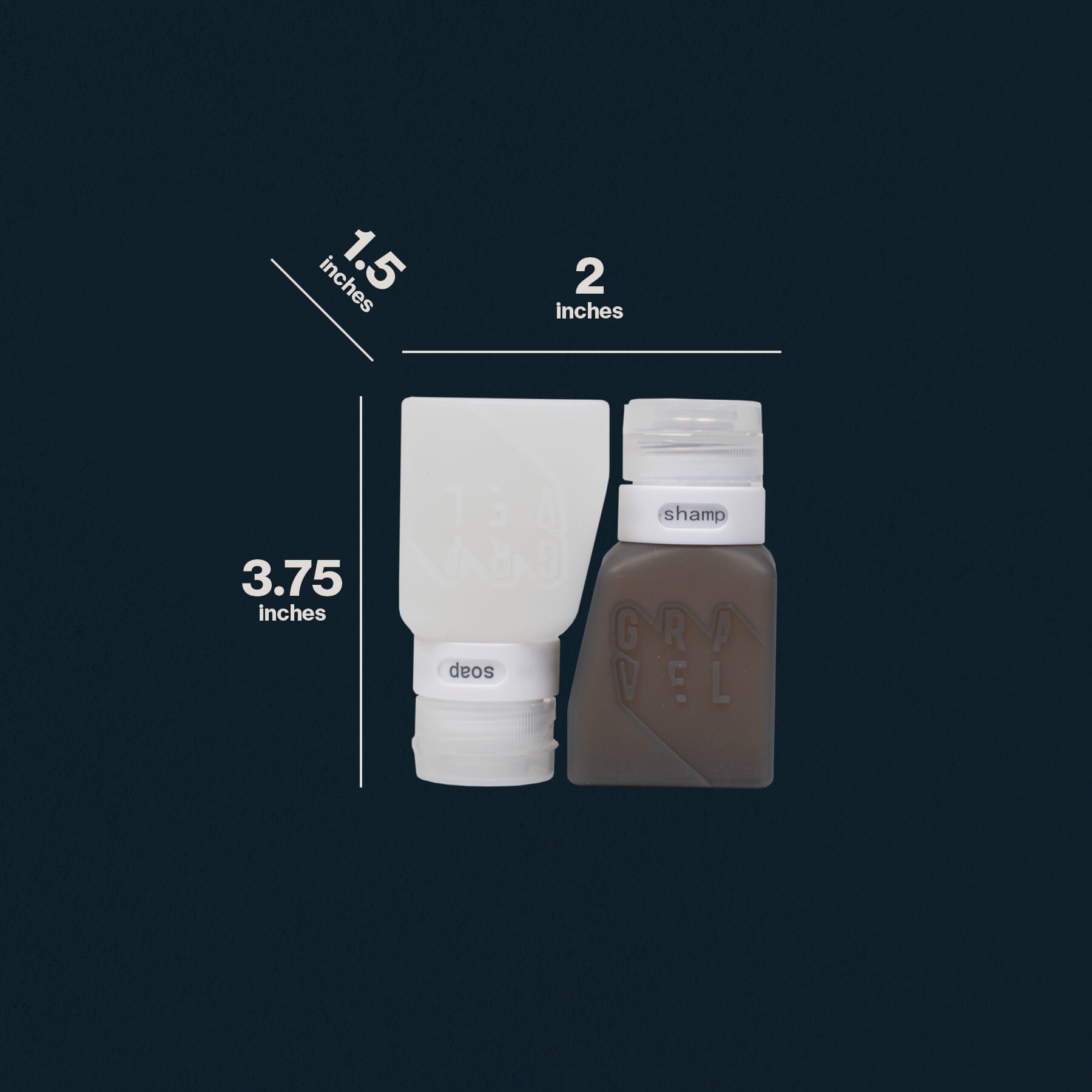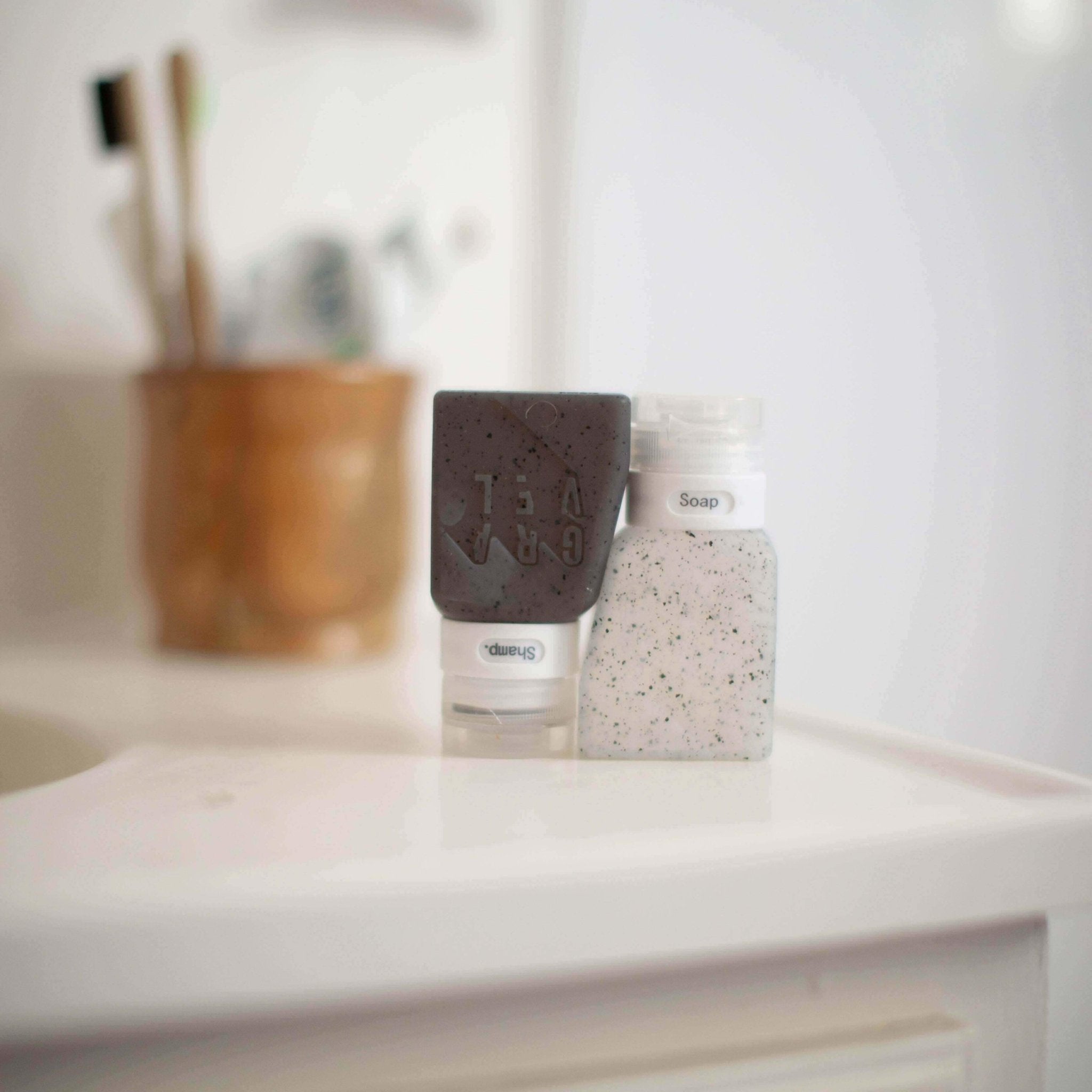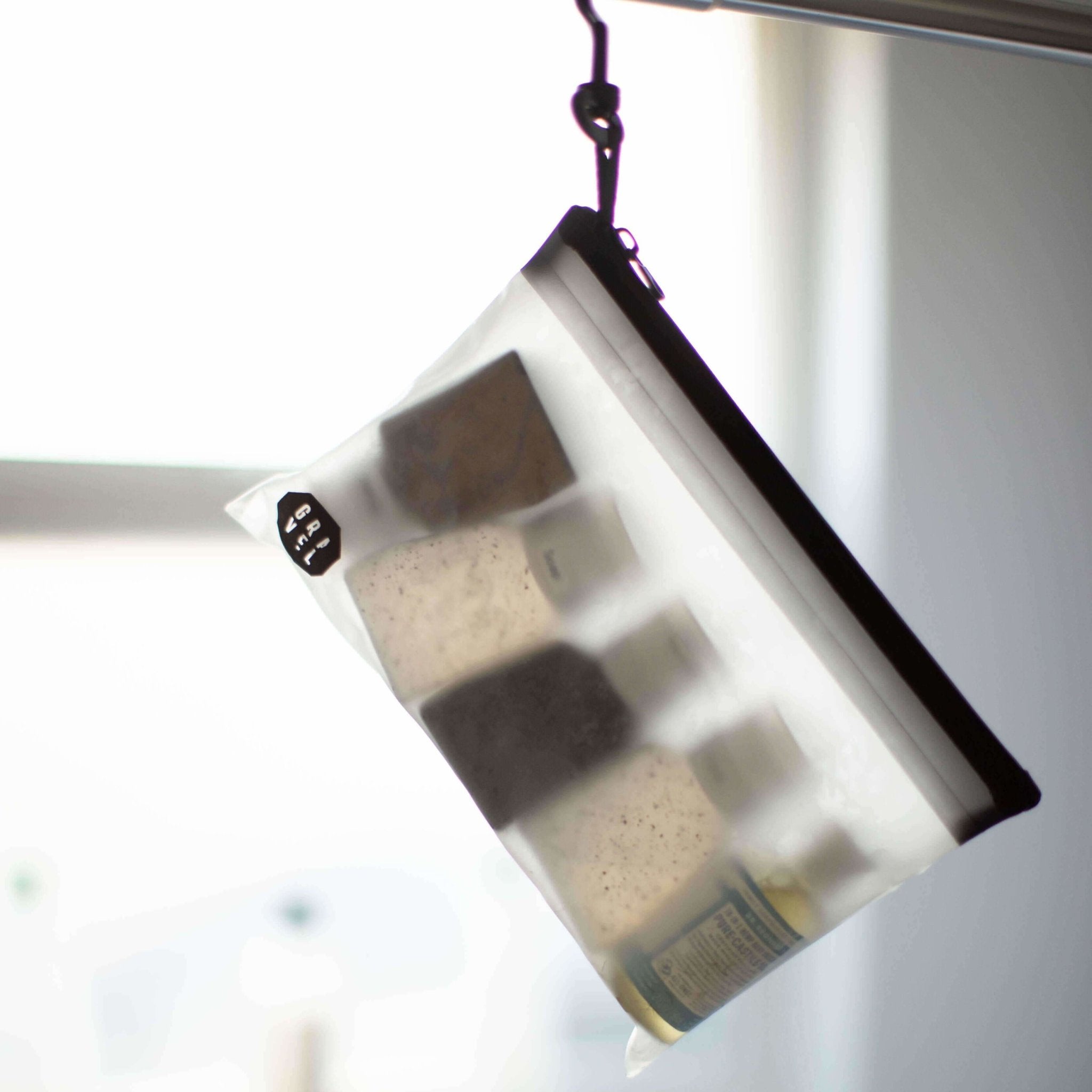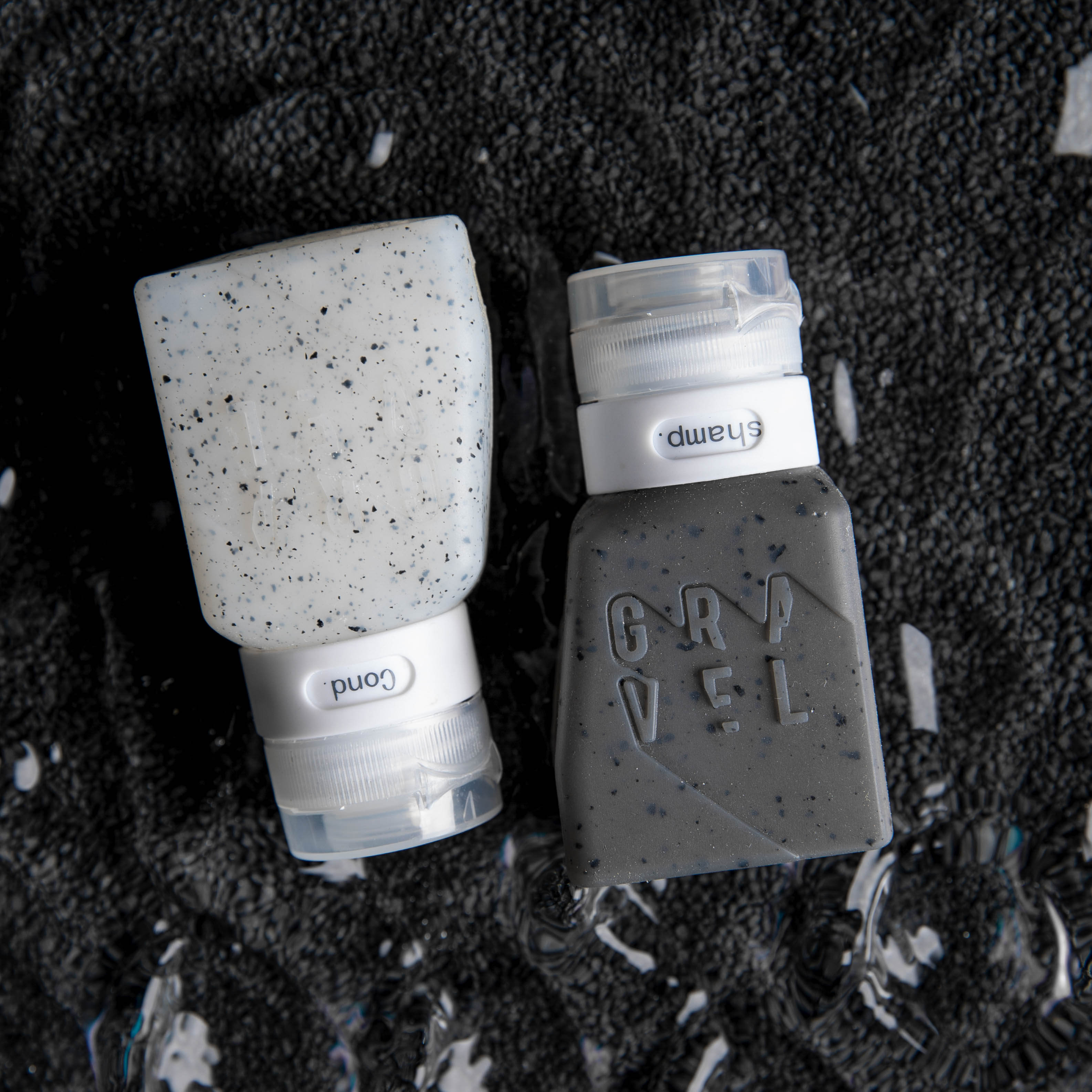 Gray & Clear | Travel Bottles For Liquids 3oz (89 ml) (Two Pack)
Don't gamble on hotel soaps. Take your favorite soaps & shampoos anywhere - these travel bottles fit together to take up less space in your toiletry bag.

How many travel bottles fit in each toiletry bag?
MAX 21
PLUS 7
SLIM 2
MINI 2
- Follows airline agencies' liquid size requirements.
- Food Grade Safe Passes BPA/FDA Testing...if you are looking to take your ranch dressing on a plane or something.
- Unfortunately, these cannot be used with Argan oil. Doing so will cause them to swell and you'll be sad.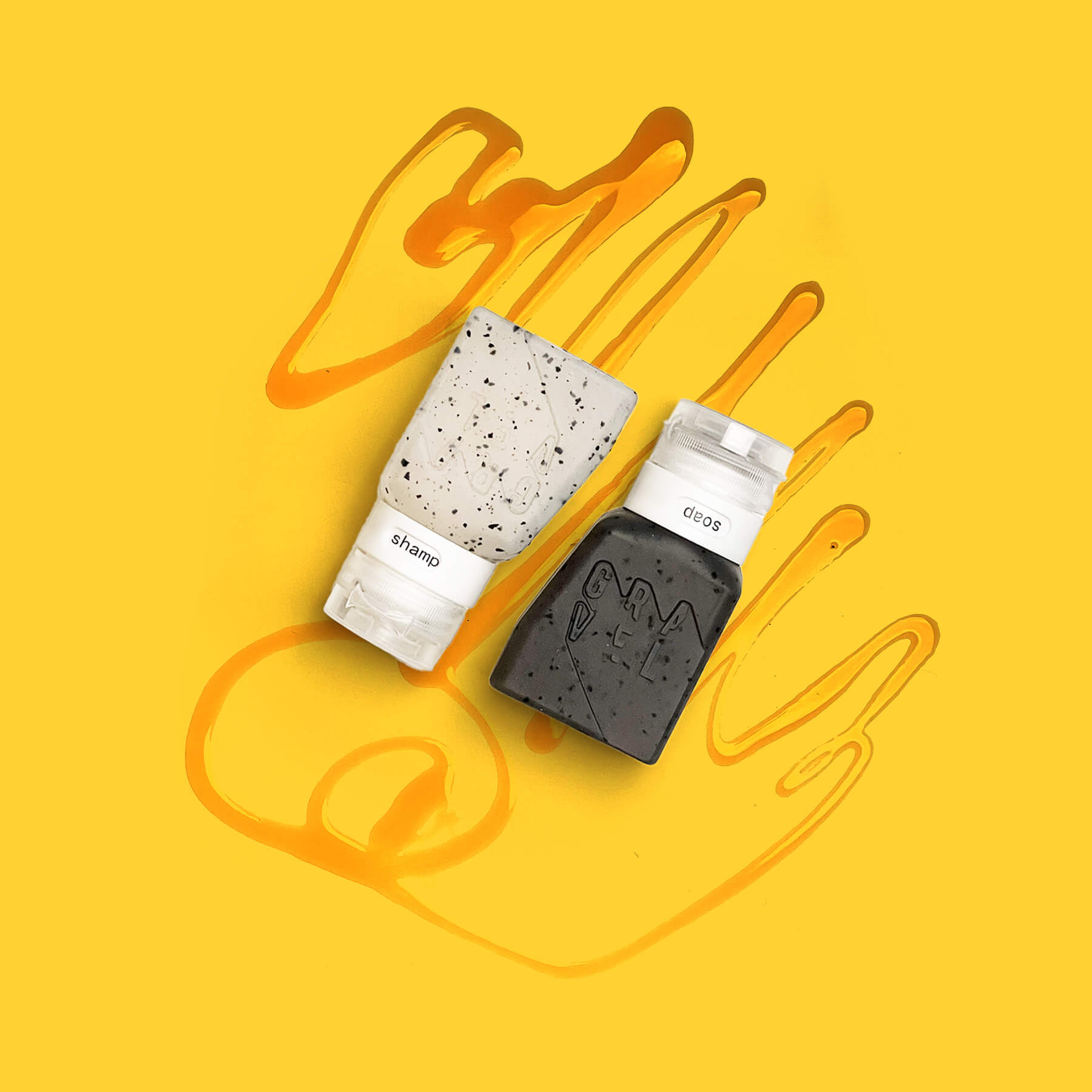 Don't Gamble on Hotel Soap
You know, those bars of soap in hotels that dry out your skin? Go anywhere with these travel bottles with shampoo & soaps you already love.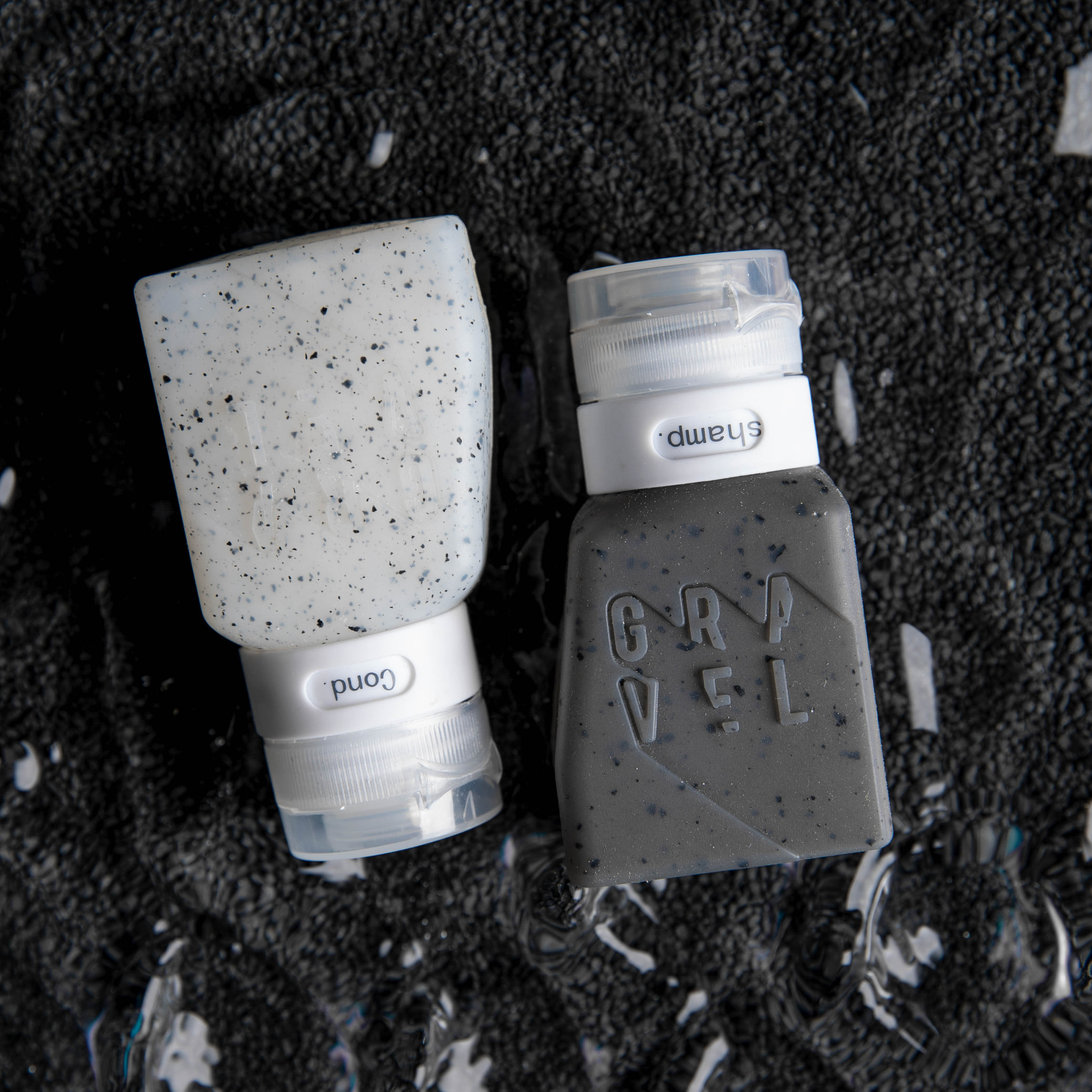 Changeable Labels
5 different labels so you don't use sunscreen as shampoo.
Labels: Soap, Shampoo, Conditioner, Sunscreen, or blank.
See the Bottles in Action