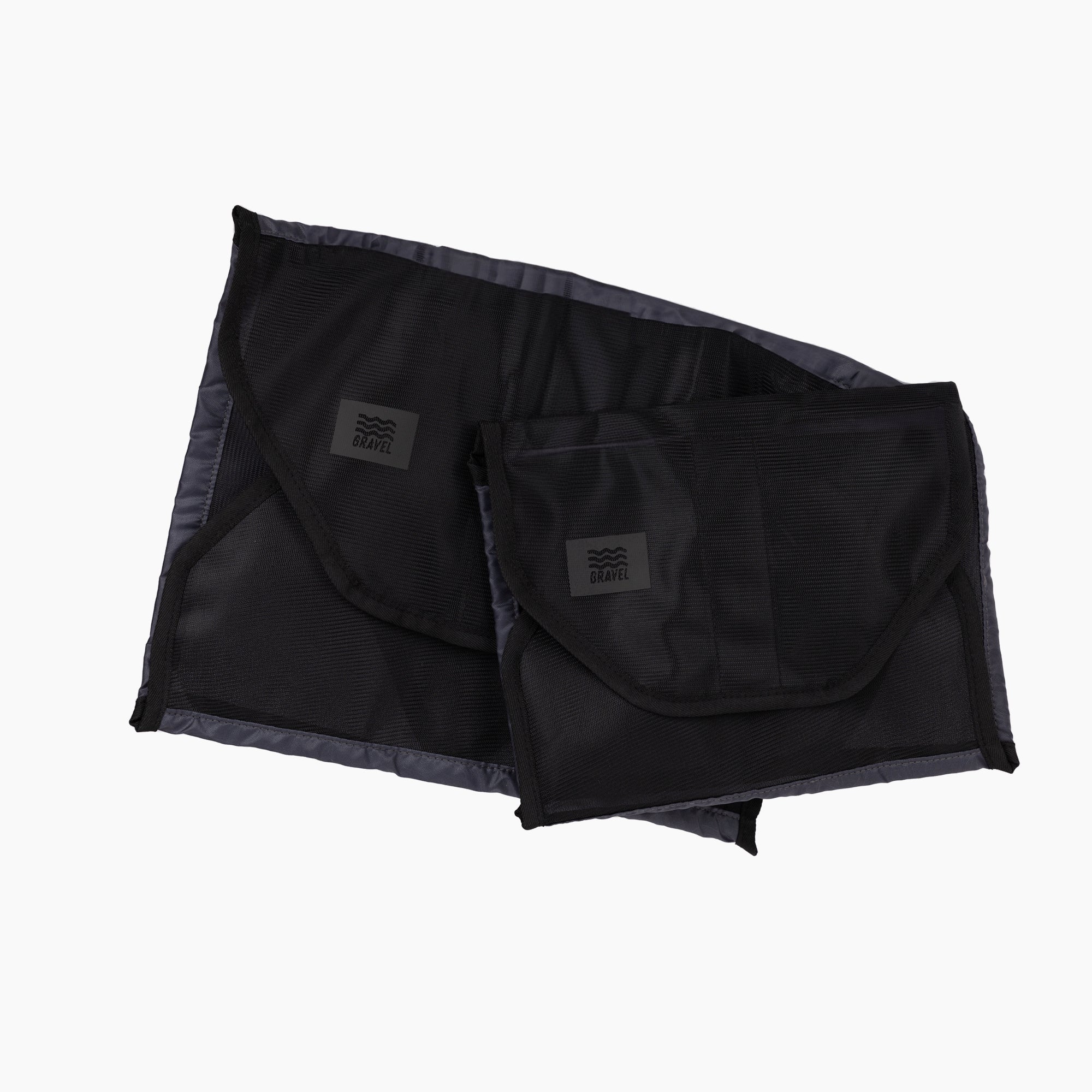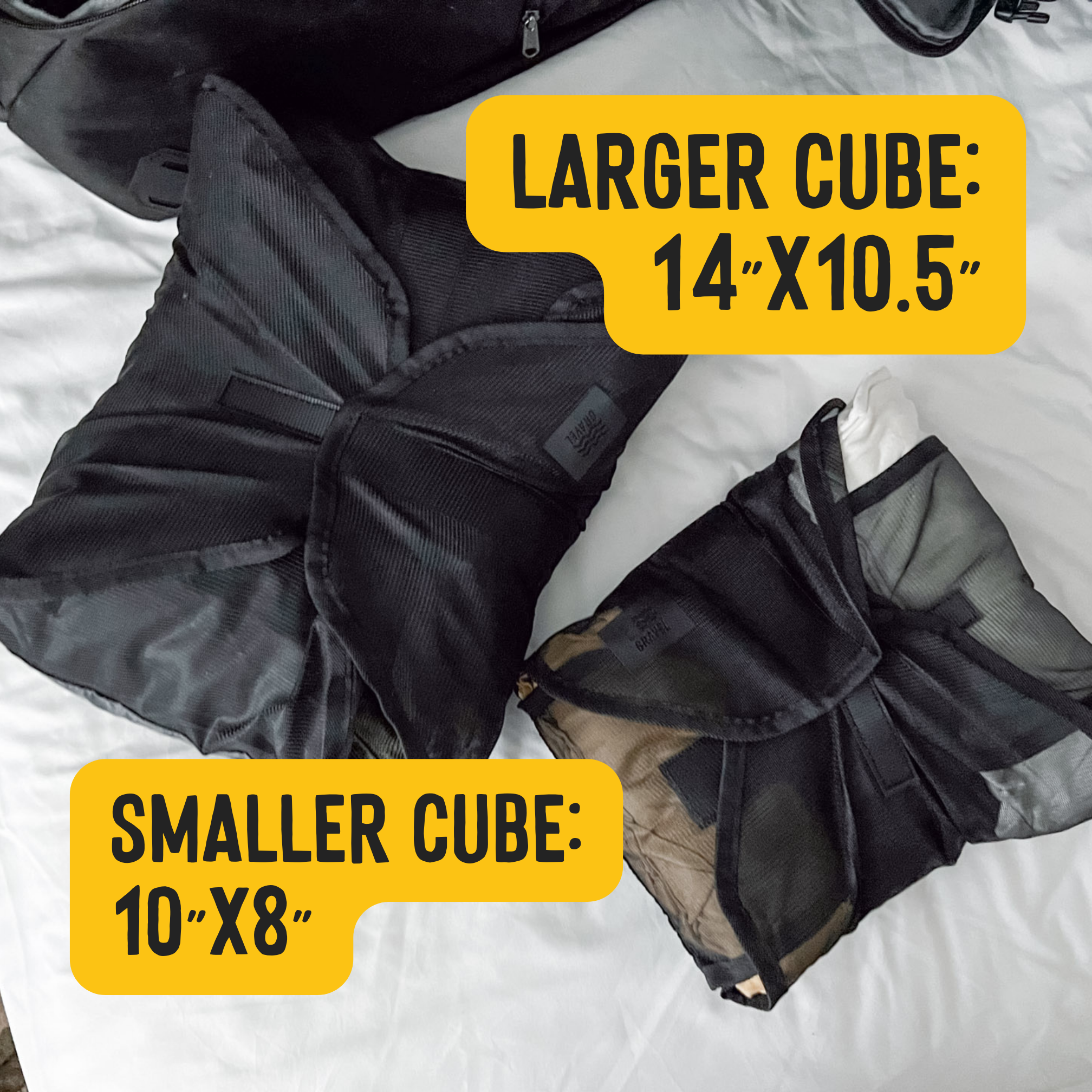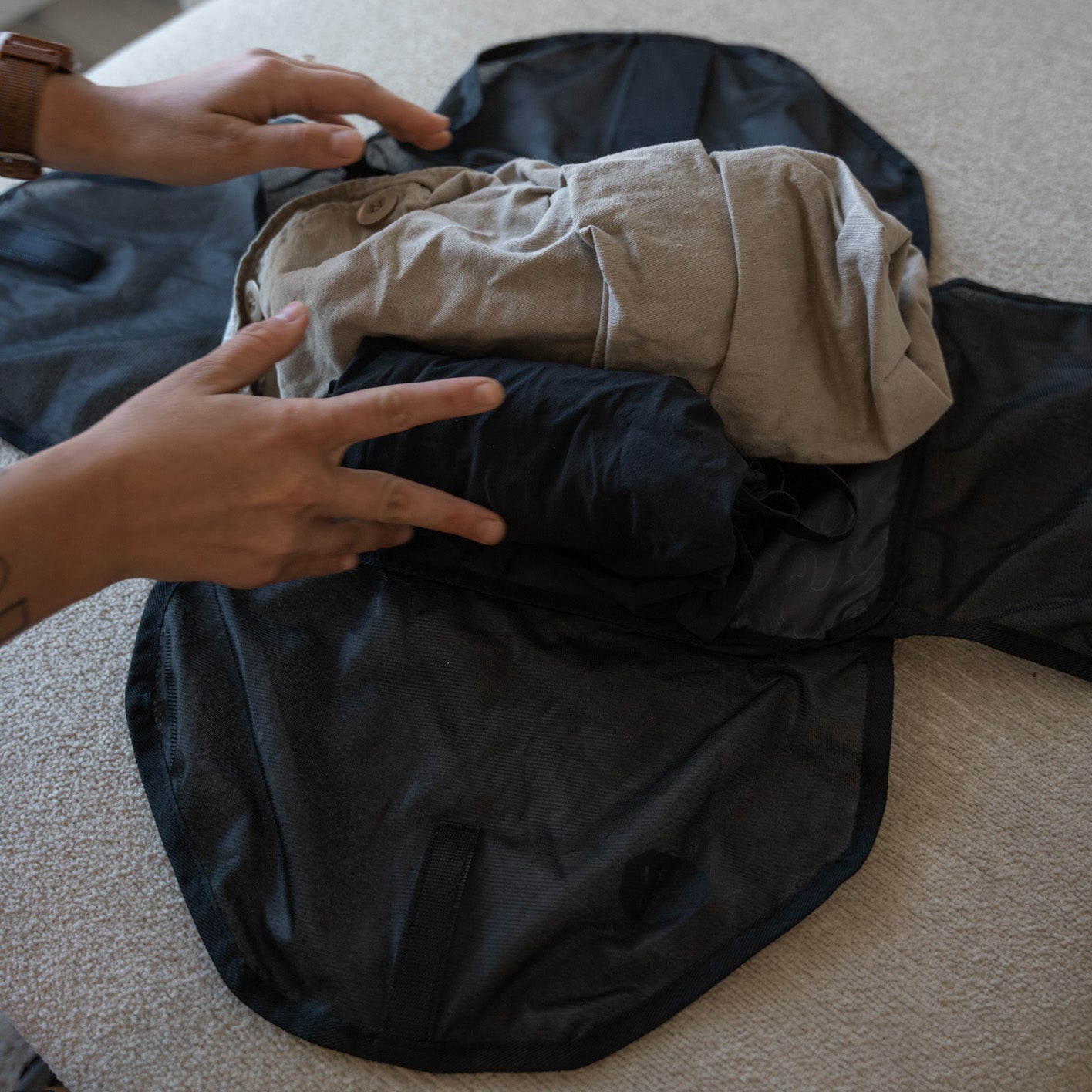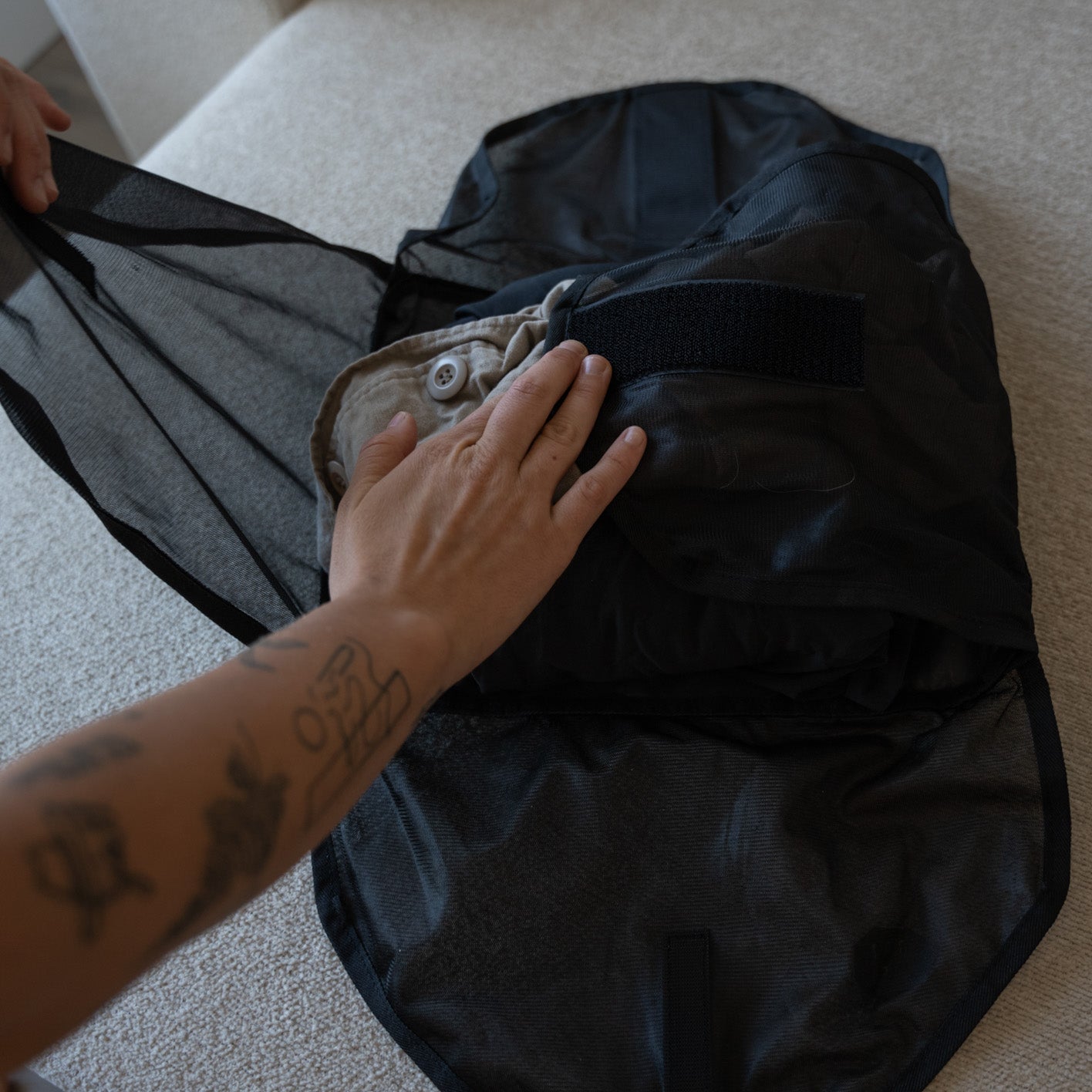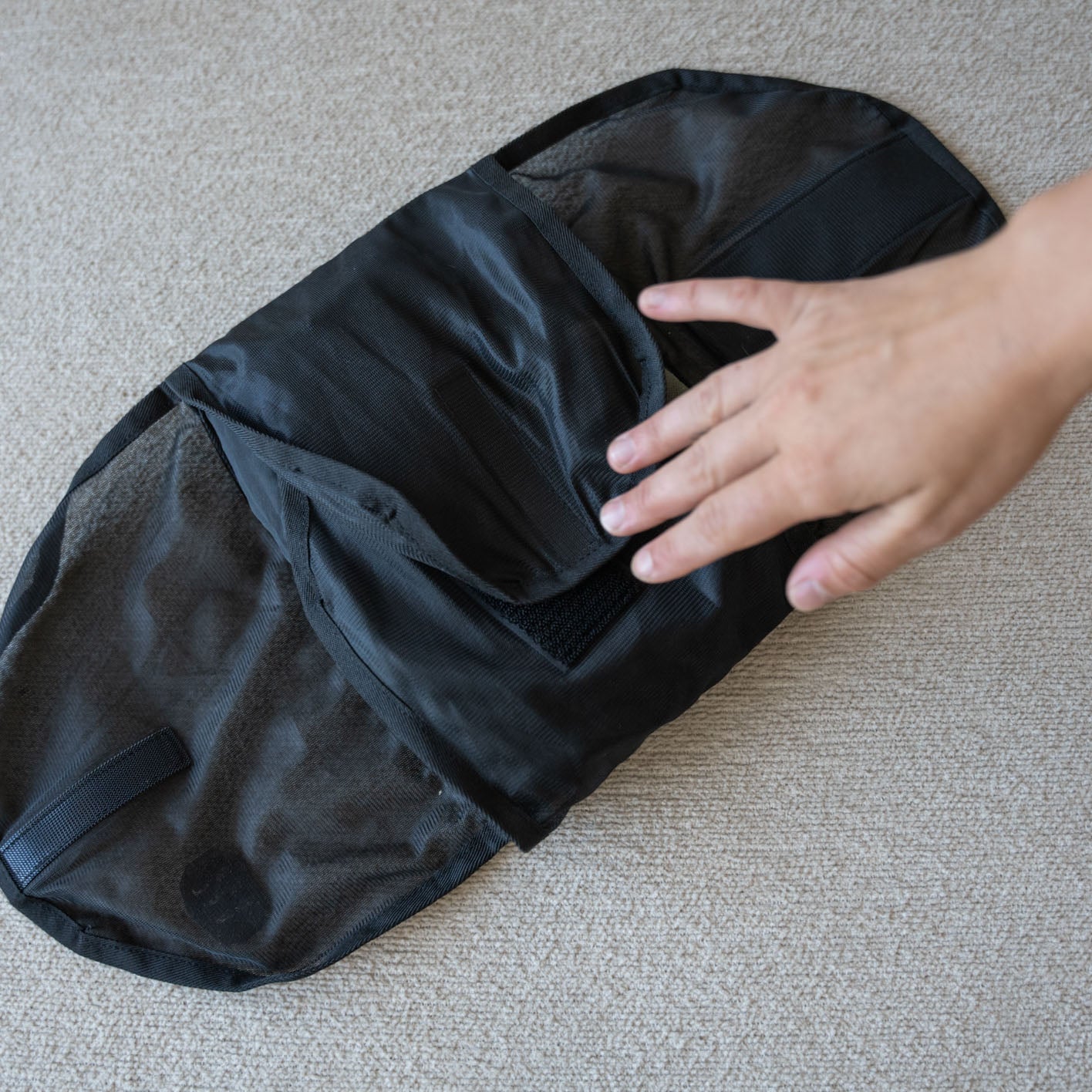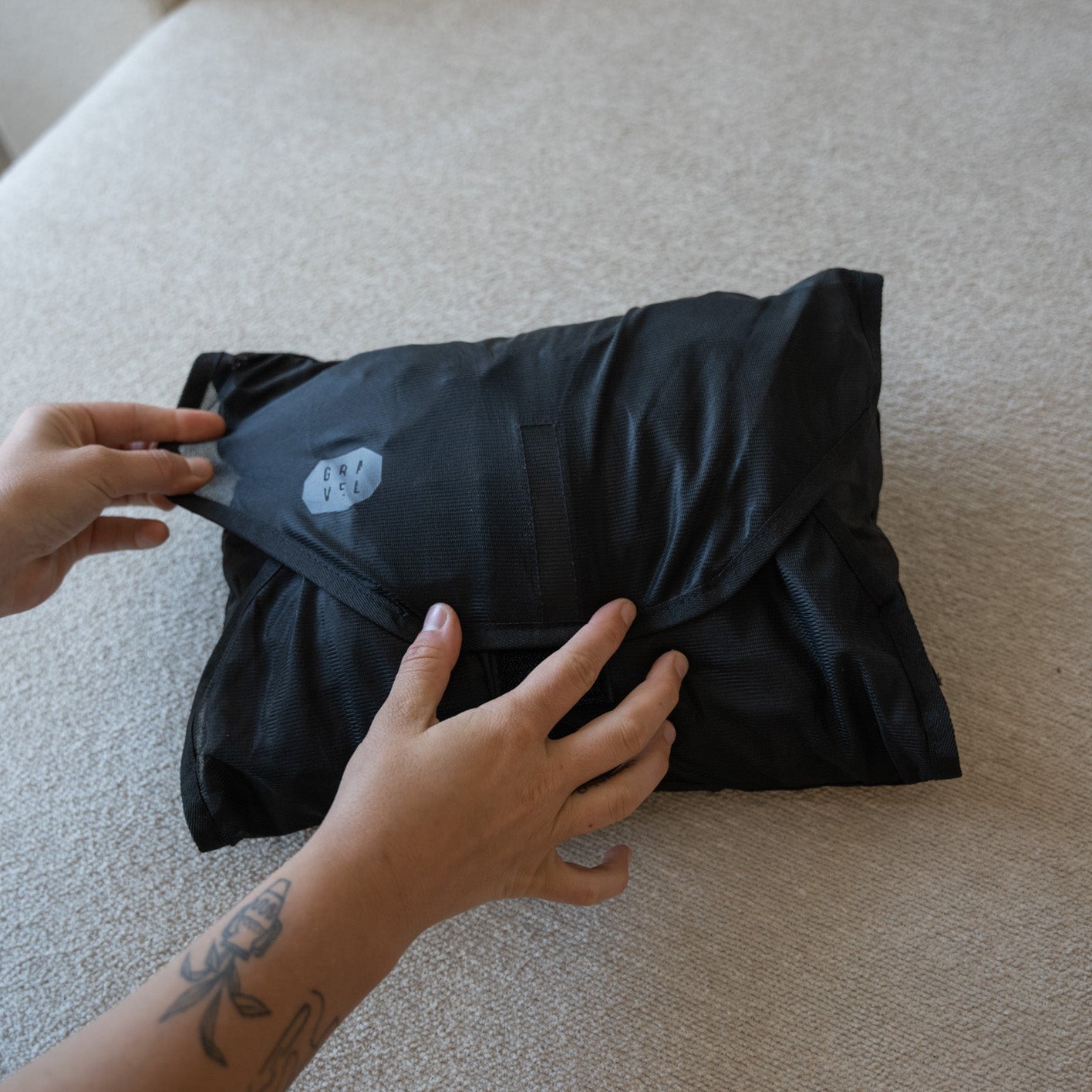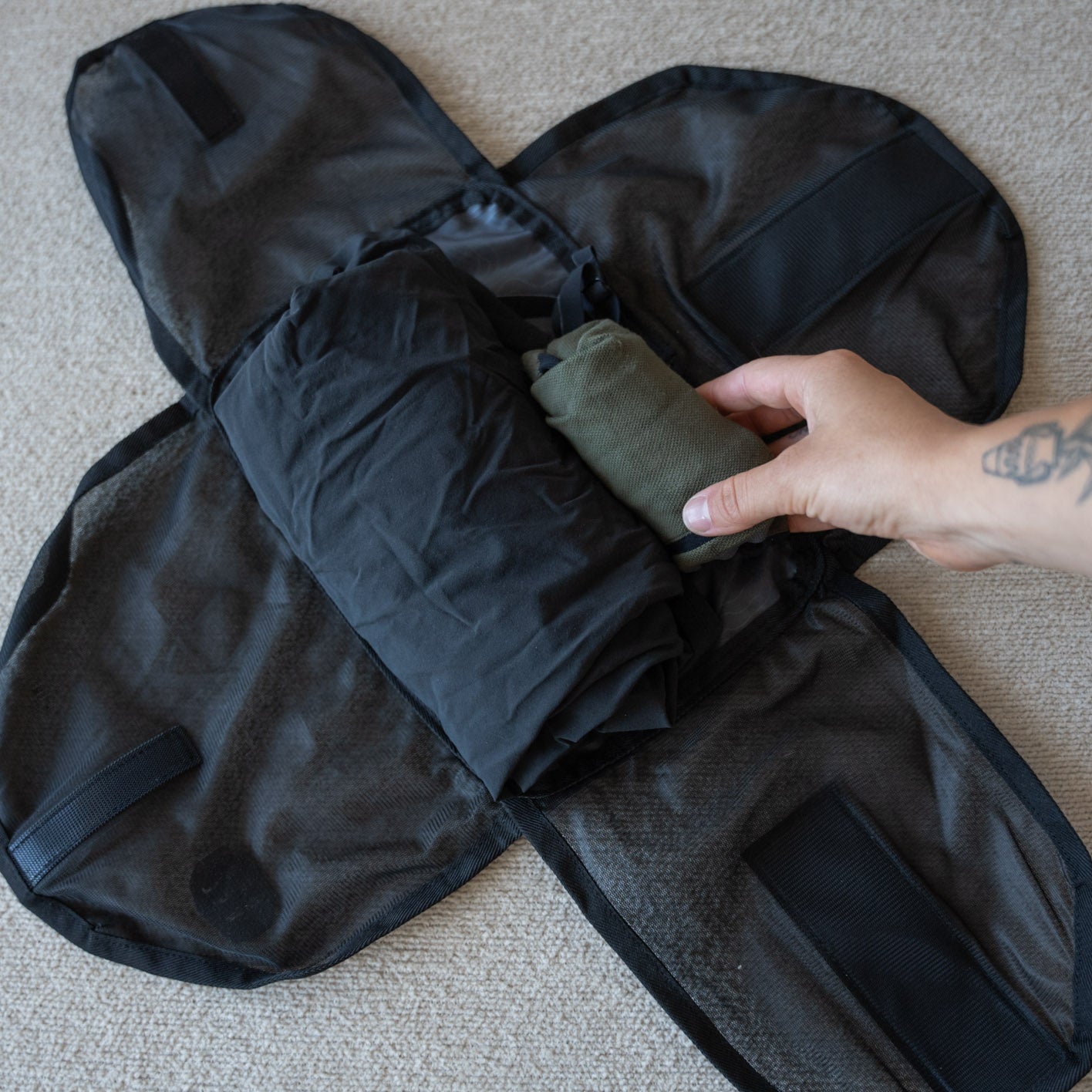 Zipperless Packing Cubes (2-Pack, 1 Medium & 1 Large)
This is a set of two packing cubes: one Medium and one Large.
Standard packing cubes get all loosey-goosey, messing up your clothes if not packed full to the brim. With these Zipperless Packing Cubes, this is a problem of the past! Designed to fold over your clothing, these cubes fit dynamically to whatever you pack.
Dimensions:
The Medium Cube: 10x8
The Large Cube: 14x10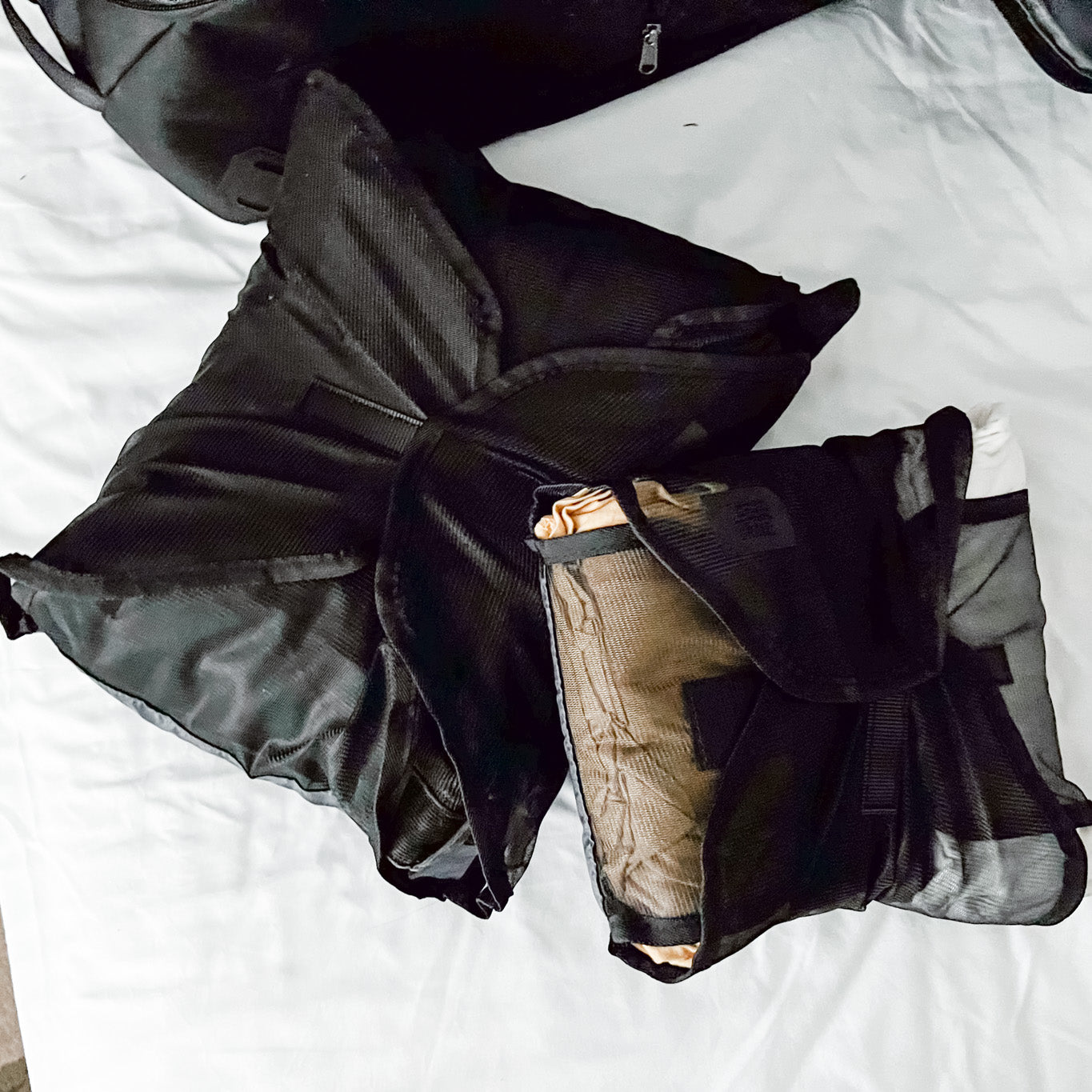 Flexible
Folds and adapts to your packing needs.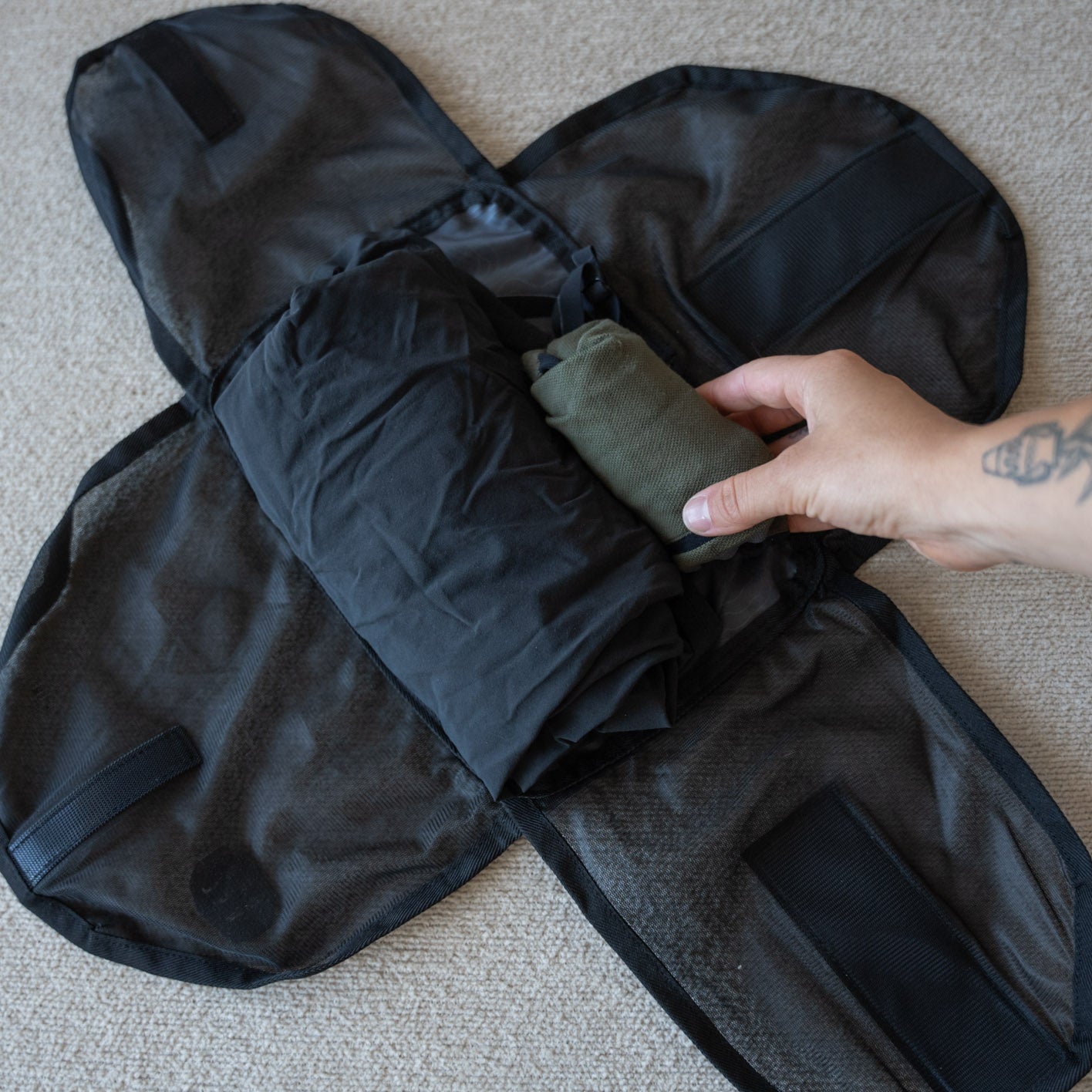 Efficient
Fill it to the top or pack the bare minimum. Use as much space as you need!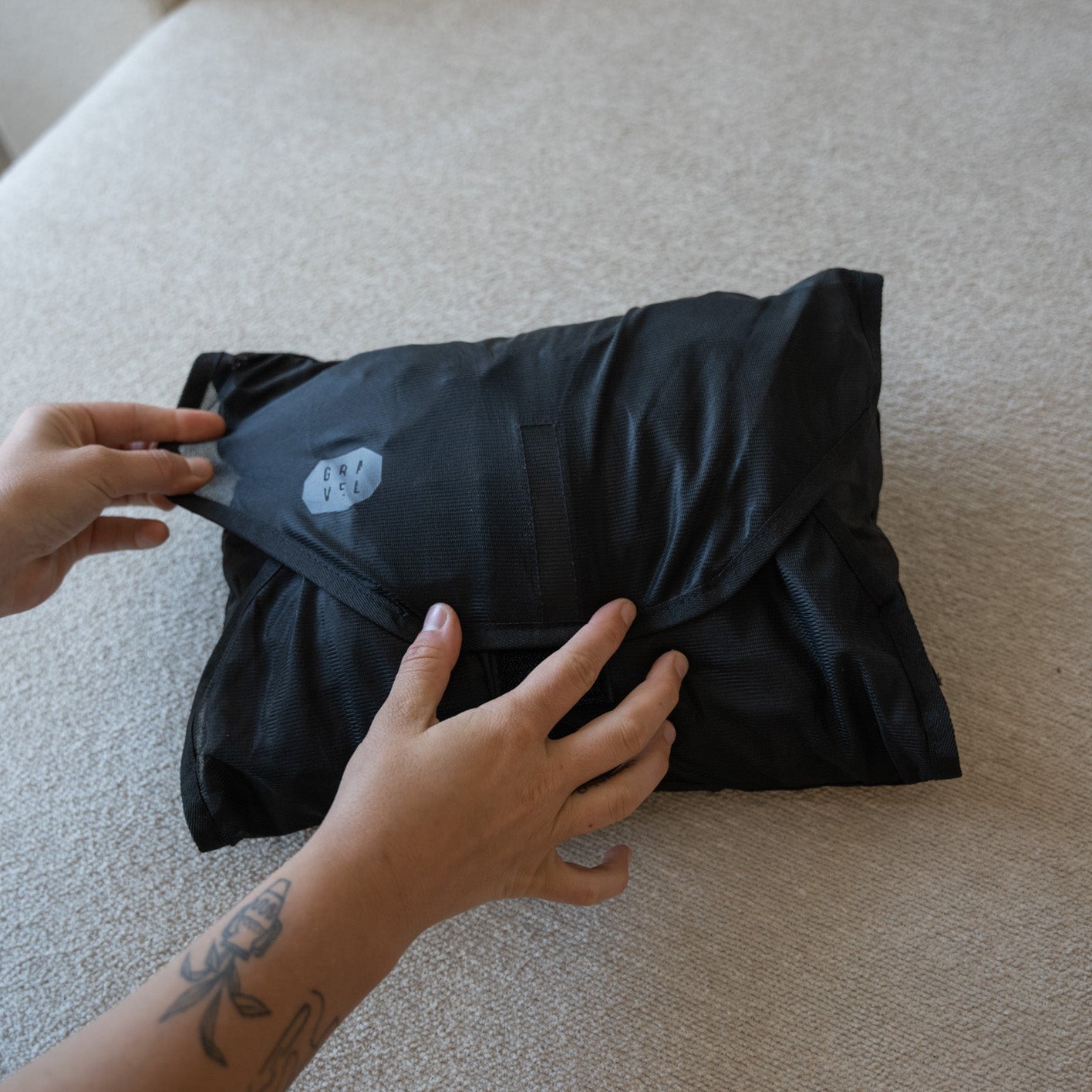 Effective
Keeps your clothes neatly packed at all times.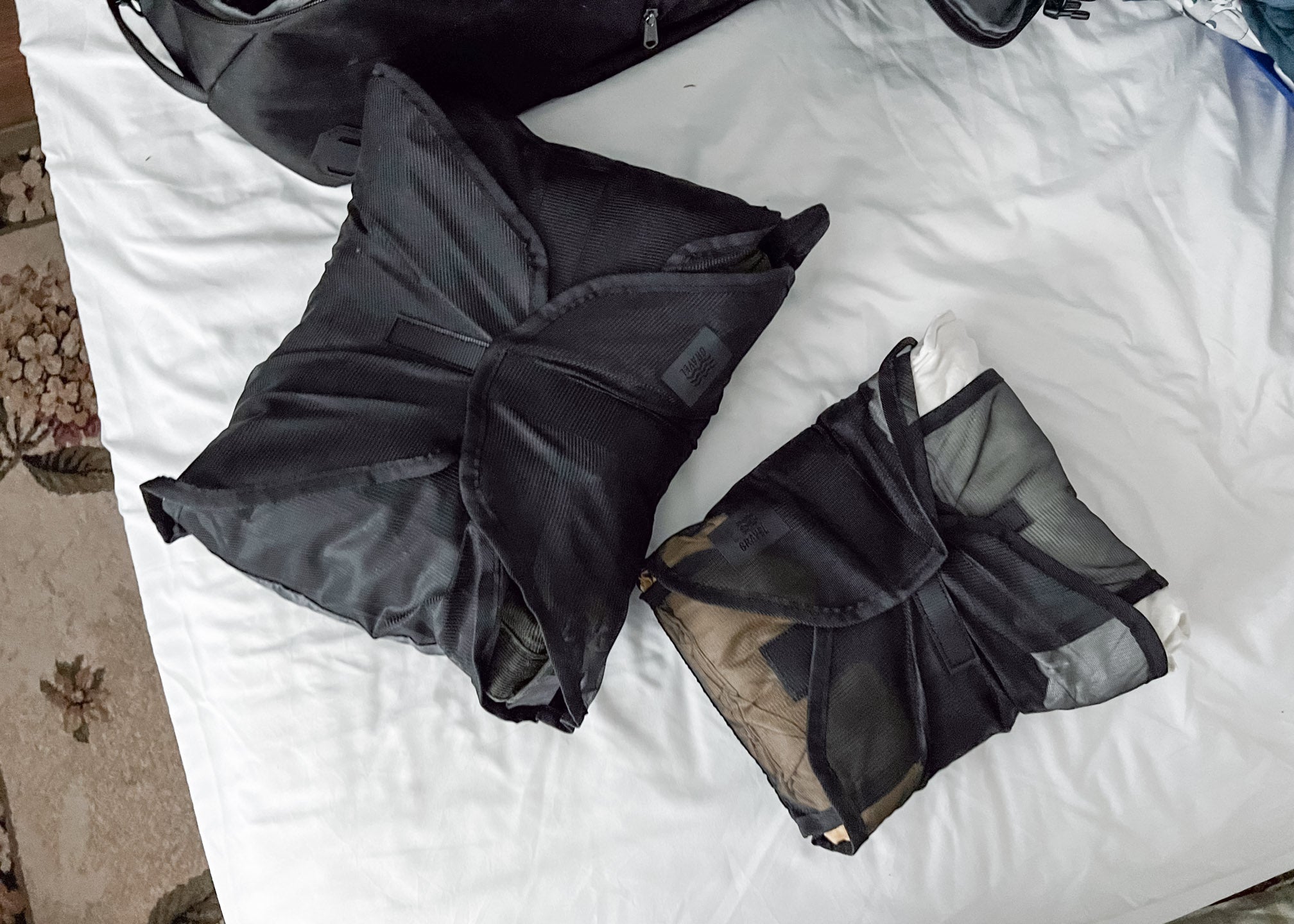 Packing Cube tip
Sort clothes by clothing types or by outfits to pack with ease and efficiency.